As fans of independent watchmaking, we introduce you to the the Ferdinand Berthoud Regulateur Squelette FB RS
The impressive legacy of Ferdinand Berthoud
In 2015, when Chopard CEO Scheufele resurrected Ferdinand Berthoud as a new ultra high-end watchmaking brand, the name and the launching model Chronometre FB1 made clear what to expect: Exceptional traditional watchmaking in the name of a man (1727-1807) who left an impressive legacy in 18th century watchmaking.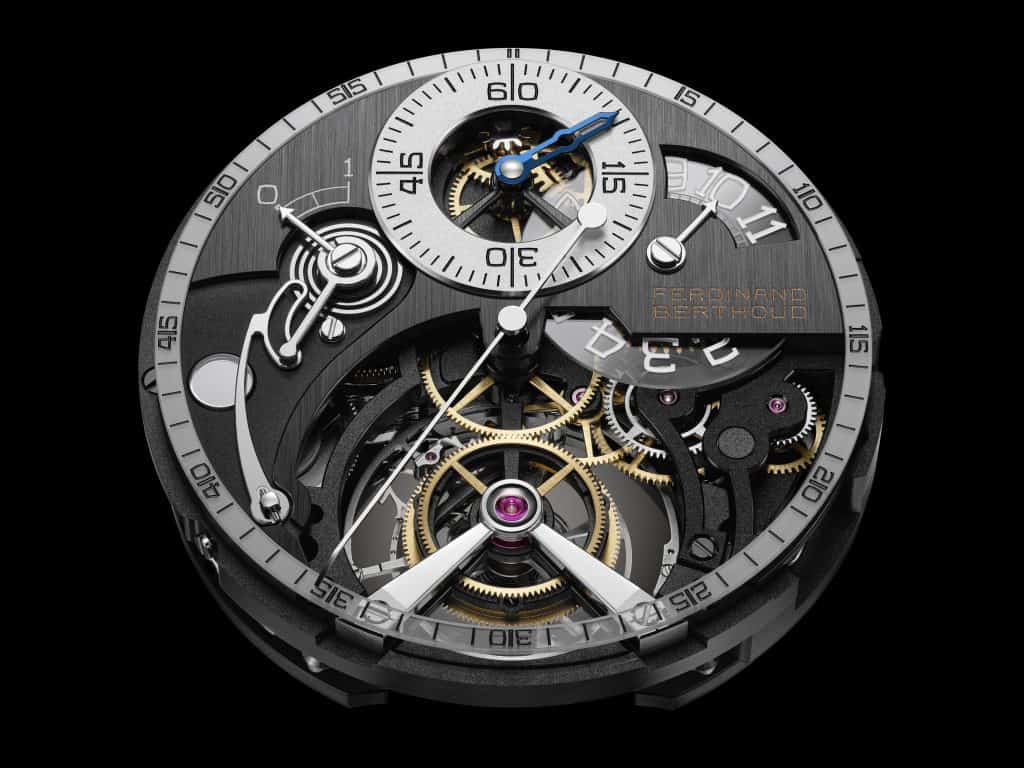 Feast for lovers of complex watchmaking
The Ferdinand Berthoud FB1 stood out for me in terms of complexity and design. The octagonal case shape was (and is) very distinctive, and the tourbillon and fusee-and-chain transmission were a feast for the lovers of complex watchmaking. Fast forward to 2021 the brand has consistently built on a series of watches in the same philosophy. Berthoud created several variations on the FB1 line and only last year the GPHG-award winning FB2 line. This line featured a new movement, round case shape and traditional looks.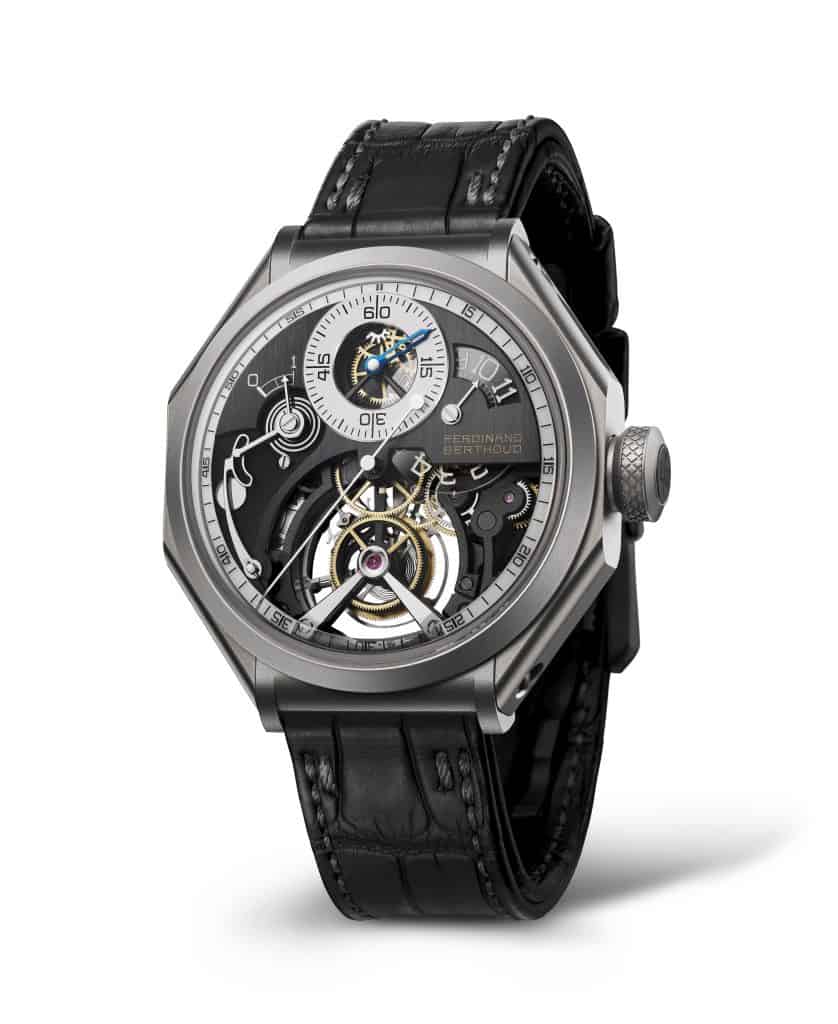 The new Ferdinand Berthoud Regulateur Squellette FB RS
With the launch of the new Ferdinand Berthoud Regulateur Squellette FB RS, the watchmaker takes another big step. They made a further development on the watchmaking side, by creating the first skeleton movement with tourbillon and fusee-and-chain transmission. It is also the introduction of a new mindset, as FB is announcing the production of movements instead of watches. It seems like a nuance, but this shift in mindset is both paying tribute to the origins of the manufacture. But also an example of innovative thinking.
Collector's interest
Karl-Friedrich Scheufele explains the latter as follows: "Our primary objective is to safeguard collectors interests. By explicitly specifying a pre-determined number of movements, we engage in a fully transparent procedure". The movement is the basis, and for starters the collector has a choice in the watch exterior: either in shape (the octagonal or round case), and in material (carburized stainless steel , 18k rose gold, platinum and more). The bespoke process starts with the customer request, which will all be studied individually. 
An unprecedented possibility so far. This level of customization also pays tribute to the origins of Ferdinand Berthoud: three centuries ago customization was rule, and pocket watches were usually created to the owners personal taste. Over the years, standardization became rule for almost any watch brand, as production processes changed in order to meet increasing production numbers.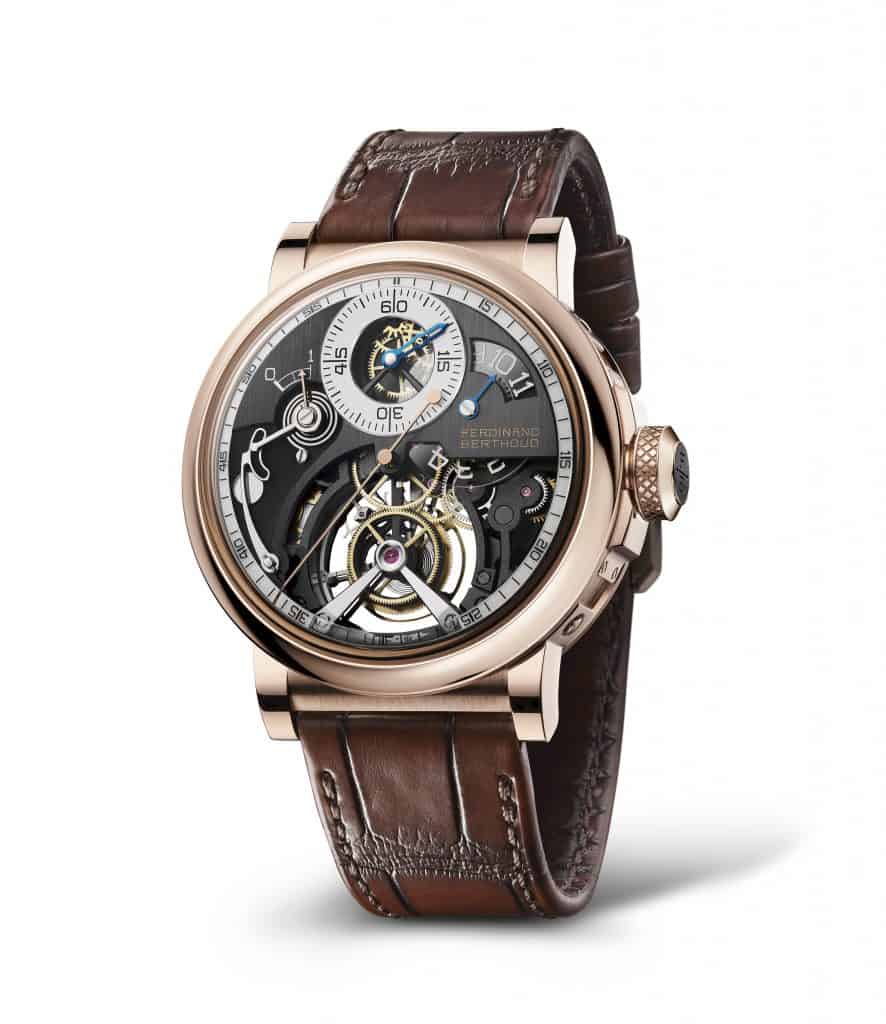 With the extremely low production numbers of Ferdinand Berthoud, the brand is able to make the shift to customization again. Like in the past the number of available movement slots will be communicated and based on that the watches will be created for the client. The FB-T.FC-RS caliber will come in 20 pieces, in the above mentioned variations.
Both traditional and innovation are beautifully blended by Ferdinand Berthoud. Transparancy in communication and allocation, with the collectors interest in mind, combined with technical flexibility in watchmaking at the highest level. Not many brands bring us closer to the idea of having your own watch made by a brilliant watchmaker instead of just ordering a watch..