Frederique Constant can be regarded as one of the success stories in modern horology. Dutch couple Peter and Aletta Stas founded the company in 1988 by Dutch. The brand successfully claimed the domain of "affordable luxury" in the 1990's: good looking, high quality watches at an affordable price level. With the launch of their first in house manufactured movement in 2004 Frederique Constant (and Alpina, the brand that was acquired in 2001) upped their game and grew into a watchmaker that was taken seriously on a high horological level.
Affordable luxury
In the decade that followed, the brand invested heavily in developing complications. To name a few, a perpetual calendar, tourbillon and most recently a flyback chronograph. And is always true to their original mission of making luxury affordable.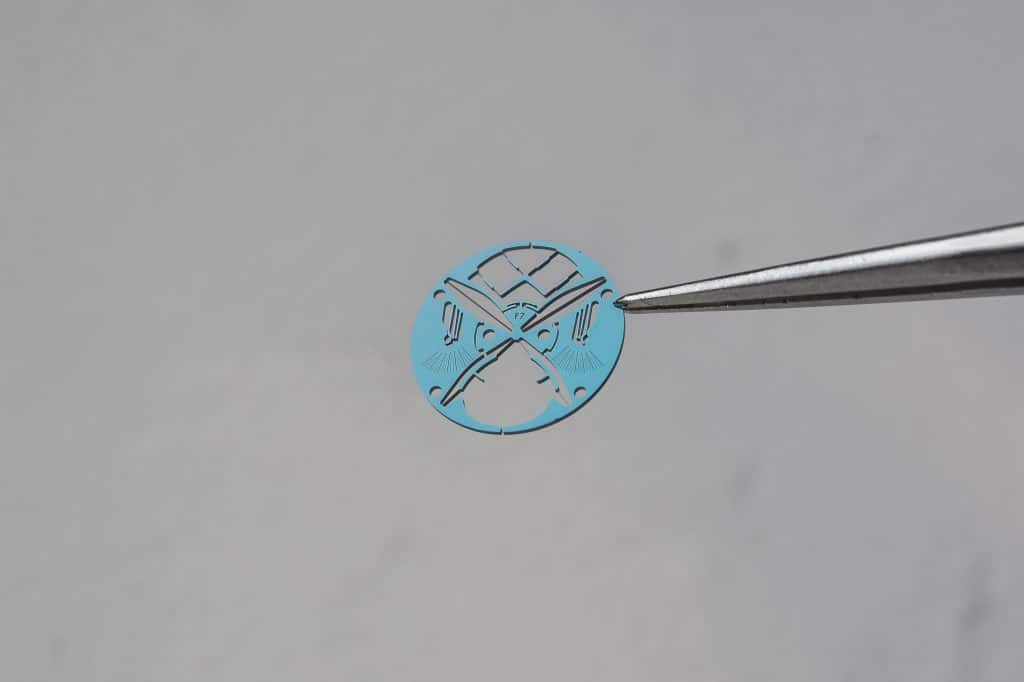 Monolithic Silicon Oscillator
In March 2021 Frederique Constant is adding a new and very important chapter to their history with the launch of the Slimline Monolithic Manufacture. But the 30th in-house manufactured movement is no less than a redefinition of the principles of mechanical watch regulation. The marvel is in the monolithic silicon oscillator, visible at 6 o'clock. It replaces 26 components of the conventional regulator, including the hairspring and balance wheel, with only 3 new components that fit within the FC810 in-house caliber as a 0,3mm thick silicon disc, they heavily improved both reliability and performance. It oscillates at a mind blowing frequency of 40Hz, which translates to 288,000 vibrations per hour. Hence, that is ten times as much as a regular mechanical movement.
The fastest moving and smoothest possible motion
To spark your imagination a bit more: The seconds hand makes 80 moves per second (!), the fastest moving and smoothest possible motion out there in the market. This new set-up, the 80-hour power reserve, proves the efficiency.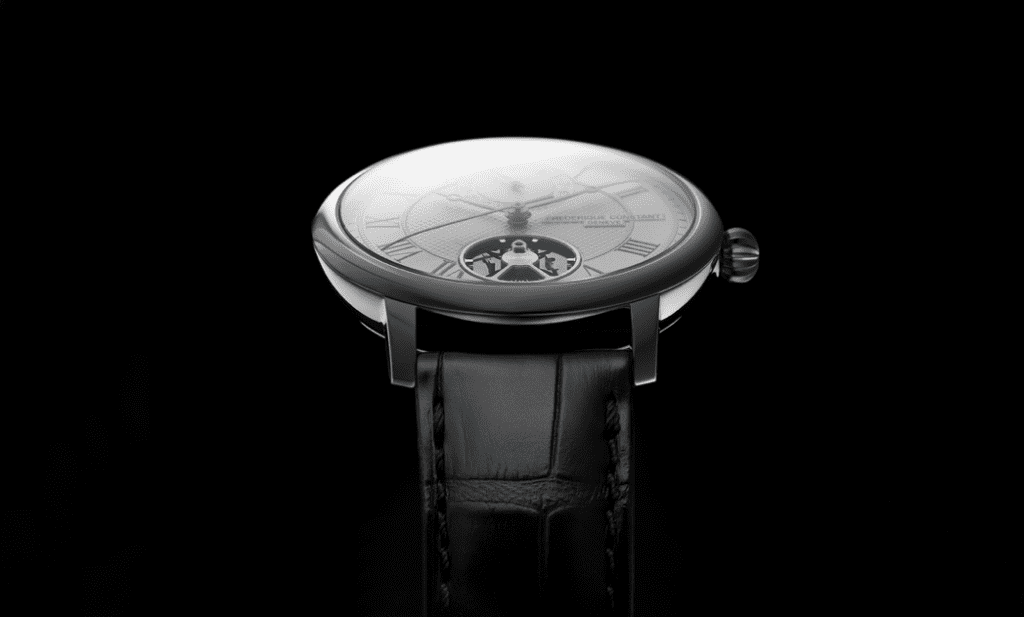 New philosophy
Let's discuss prices of the new Frederique Constant Slimline Monolithic Manufacture. Regarding the price, it is clear that Frederique Constant's technical tour de force is more than just a regular innovation. Rethinking essential elements of a watch movement and create a whole new philosophy doesn't happen that often, and a breakthrough technology like this will most likely will lay a foundation in other models and probably even other brands.
It is worth mentioning that Frederique Constant teamed up with Flexous, a dutch horology oriented high-tech company. Together they spent three years in developing the Monolithic.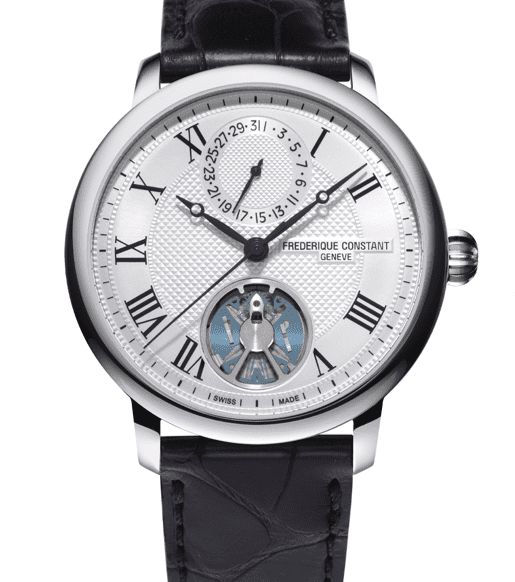 Three Frederique Constant Slimline Monolithic versions
The Slimline Monolithic Manufacture will be available in three versions. The stainless steel 40mm version is available in white or blue dial and starts at an almost unbelievable 4,495 euros. The 18k version will cost you 14,995 euros. It is fair to say that Frederique Constant has created a league on its own for watch fans who appreciate horological innovations. This is clearly a fair price level and true to the brands DNA. The three versions are limited to 810 pieces in steel with blue dial and 810 pieces in steel with white dial. Frederique Constant will make 81 pieces in gold. We advise not wait too long..