In 1939 two Portuguese businessmen, Rodrigues and Teixeira, paid a visit to the Swiss manufacturer, IWC in Schaffhausen. They both requested a wristwatch with chronometer precision. Which IWC had not done before. As many other watch manufacturers of the time, IWC mostly worked with pocket watches at that time, which explains why they opted for the manual wound calibre 74, which they fitted into watch case with the winding crown on the right side. And presto! The IWC Portugieser ref. 325 was born.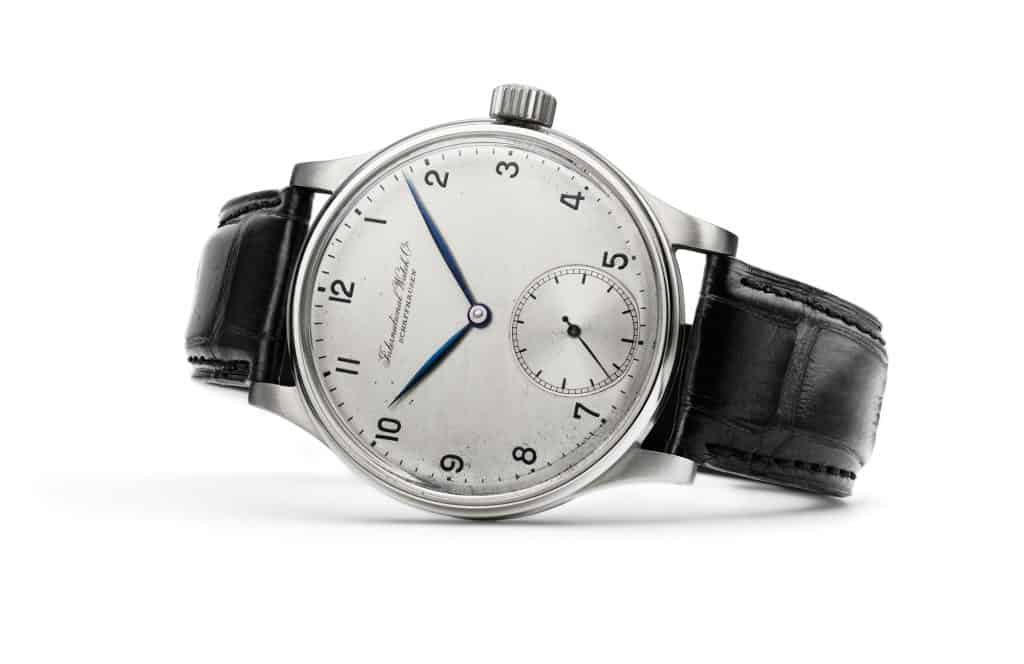 Fast forward to 1993, when IWC celebrated their 125th anniversary. The ref. 5441 was introduced in a 42 millimeter Jubilee Edition version. During the 1990's the IWC Portugieser rose to fame, not least with the ref. 3712 manual wound Rattrapante and three years later with the automatic ref. 3714 Chronograph.
The ref. 3714 Chronograph is the reason of the headline of this article as this model has not changed since the launch in 1998.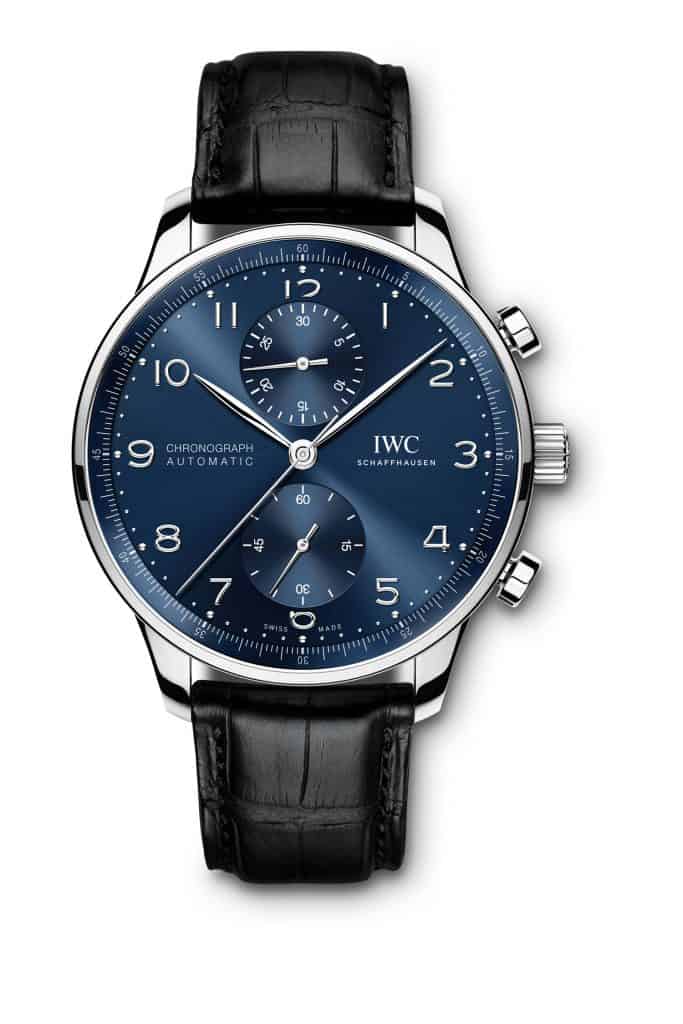 The ref. 3714 Chronograph is the reason of the headline of this article
Faced with the two versions of the IWC Portugieser Chronographs one cannot spot any difference. Basically because there is not much of a difference to be seen. However if you sit with the IWC CEO, Chris Grainger-Herr, he will point out the slightly reworked typography and "the folding clasp on the strap that makes the watch sit more centralized on the wrist".
Faced with the task of modernizing a classical watch, an icon even, you can either direction. Do something completely radical. Or keep "as is". Thankfully Chris and his team took the latter path.
"The most fantastic thing about the Portugieser is that the dial has not changed since the very first watch in 1939" Grainger-Here claims. "Which makes the Portugieser our most well-known model to date."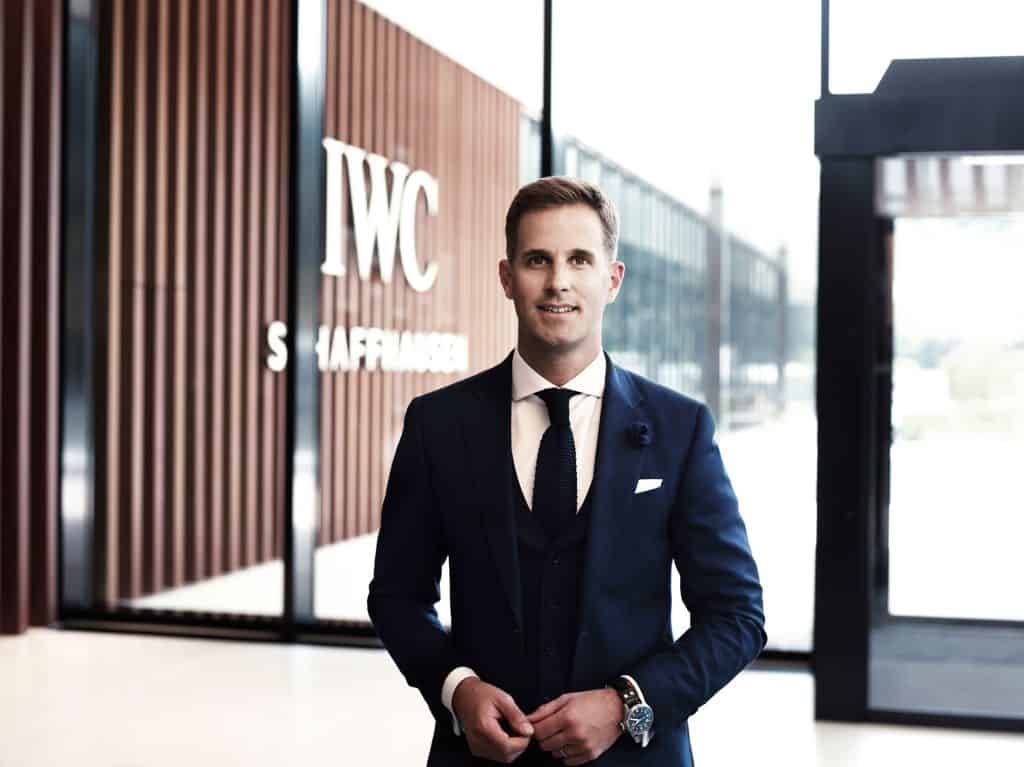 This accounts for the chronograph as well. Unchanged since the 1998, however now relaunched in a slightly bigger case (ref. Had a diameter of 40.9 millimeter and the new model, ref. 3716, has a diameter of 41 millimeter). The case is also 0.3 millimeter taller than the original. This due to the sapphire crystal see-through caseback.
"The movement is precisely the same size as the predecessor", says Stefan Ihnen, who is the Associate Director of Technic at IWC. "The difference in height is because of the see-through caseback, which is a new thing for the ref. 3716 as opposed to the ref. 3714 which had a solid caseback."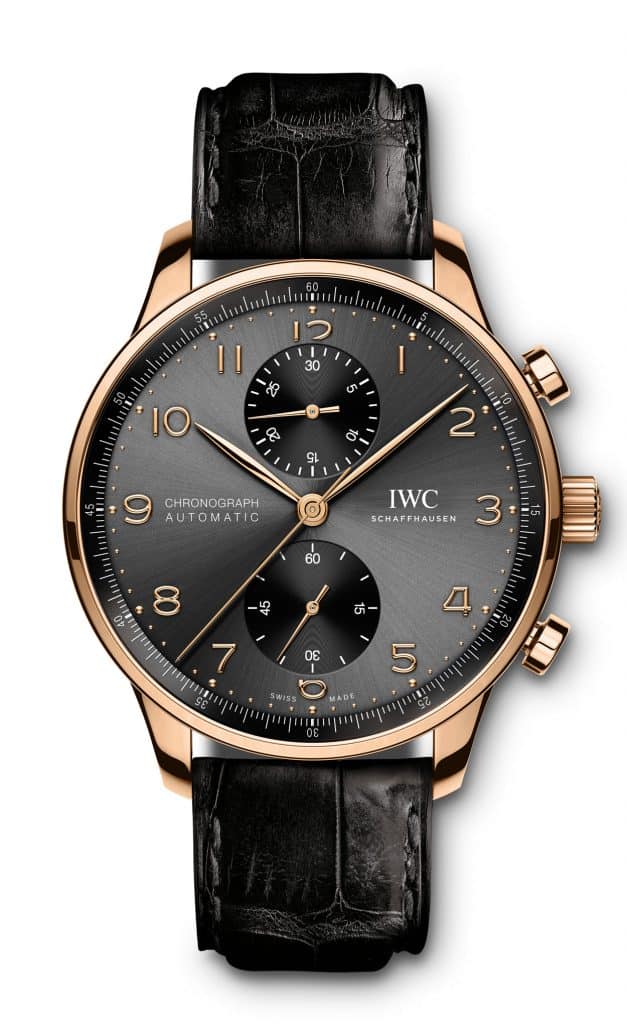 In other words the IWC Portugieser Chronograph is as stunning today as it was when launched in 1998. Hopefully the IWC management and design teams will keep the design as is and rightfully name the IWC Portugieser as the ticking crocodile.