From a sustainability perspective, the ORIS Aquis Dat Watt is the perfect watch for ORIS to express their intrinsic wish for a sustainable world.
The card of sustainability is being played by more luxury watch brands lately. As I have no doubt about any good intentions here, few brands breathe the topic as much as ORIS does. And since the early 1900's, the brand always took its position within society and the world as a whole very seriously. At Oris, sustainability is truly part of their DNA. Therefore it is only logical that their products reflect that position.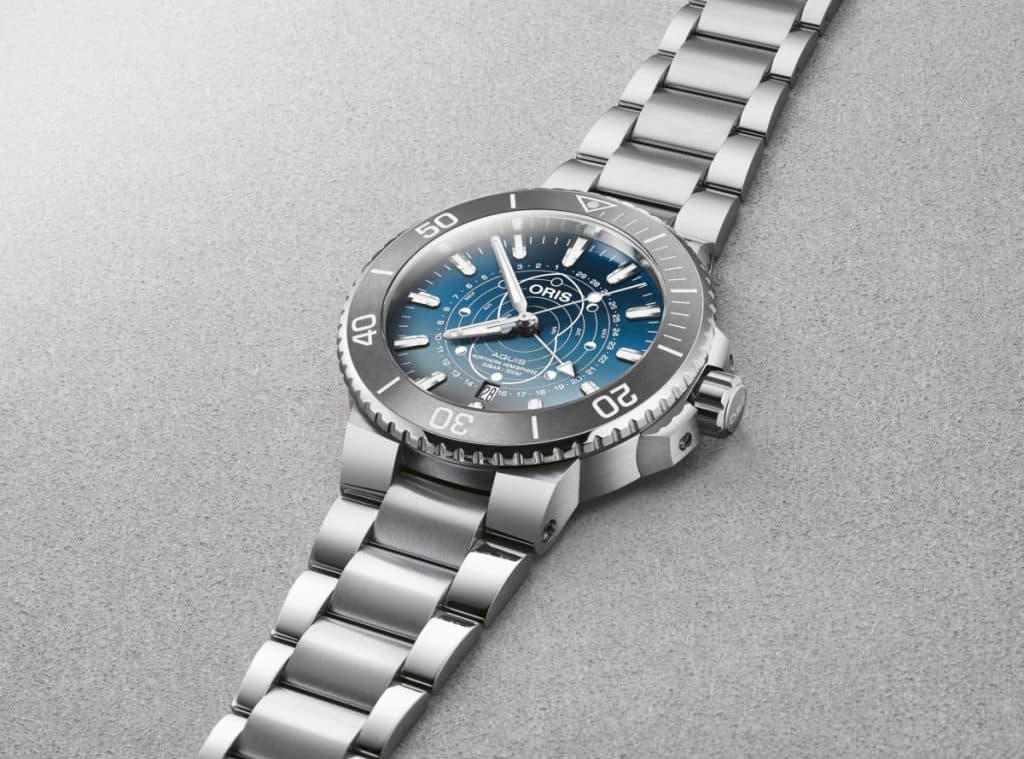 Change for the better
The Change for the Better campaigns that Oris introduced are borderless, holistic approaches to make the world a better place. Whether it is social or environmental, Oris is always playing an important role in addressing the topic. As watch fans, we are always glad to see that a great limited edition Oris watch is involved.
The ORIS Aquis Dat Watt is named after the dutch Wadden Sea
The latest in line is the ORIS Aquis Dat Watt limited edition. It is named after the Wadden Sea, a 500-km shore and sea connecting Holland, Germany and Denmark. The Wadden Sea is regarded as the worlds' largest tidal system, and as such a UNESCO World heritage site.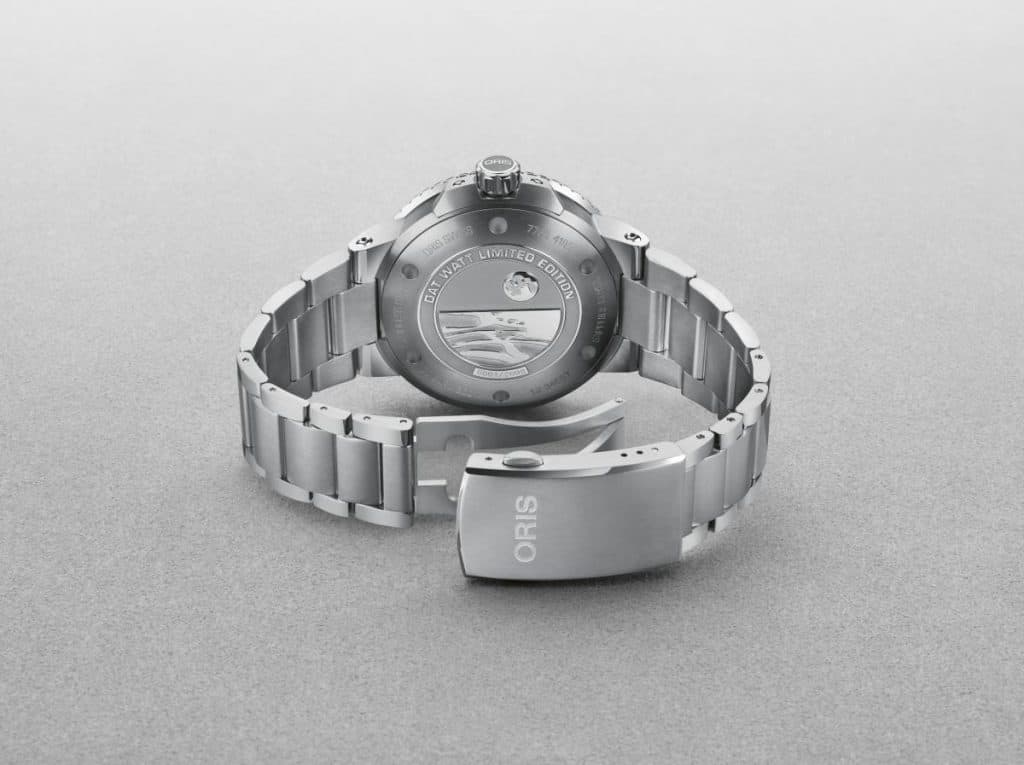 Lunar cycle and tidal range
The Dat Watt limited edition is not an average Aquis with an engraved caseback. The dial displays the lunar cycle and tidal range in the Northern hemisphere via the Pointer Moon function. It fits within the 43mm stainless steel case, and the Oris caliber 761 is ticking inside. It comes on a metal bracelet. 
In total 2009 pieces will come to the market. This number reflects the year that the Wadden Sea got UNESCO status. Furthermore, when it comes to pricing Oris has a reputation in offering a great value proposition.
As to be expected, ORIS does not disappoint. The Aquis Dat Watt edition is available in June for CHF 2,450.