With the perfect size, all comes together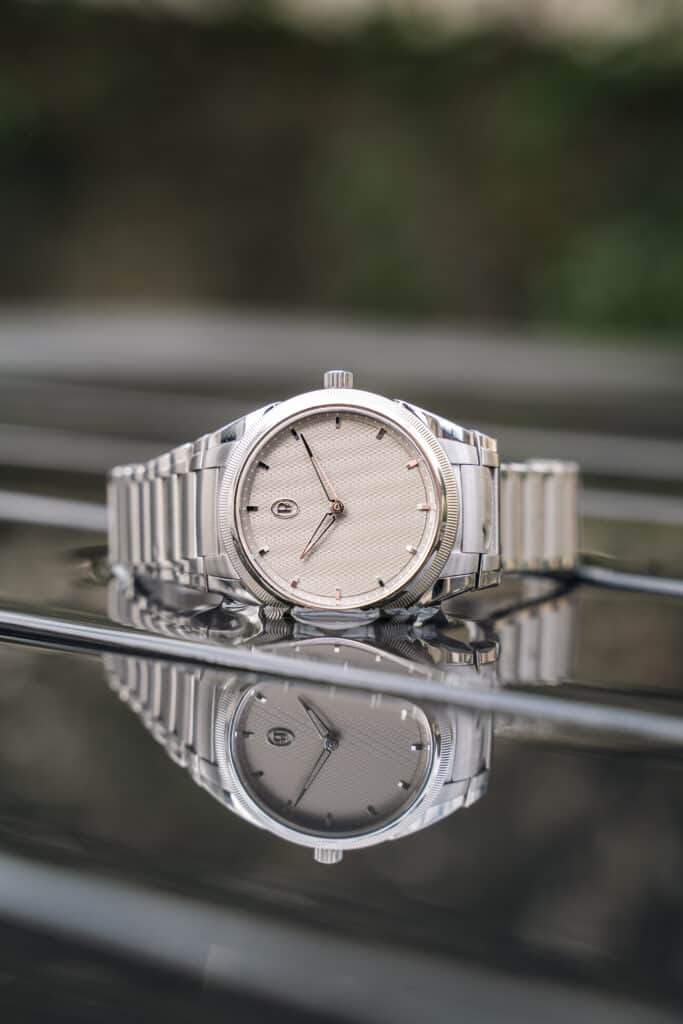 The Tonda PF Micro-Rotor was launched in september 2021, less than a year after Guido Terreni took the CEO position in Fleurier. It marked a new direction in design, well-balanced and understated. The PF line is now the basis of the brand, and next to the time-only a GMT Rattrapante, Annual Calendar and Chronograph is offered. The lastest additions were launched a few month ago, a flying tourbillon and a the time-only in 36mm. Could that one be the purest of all?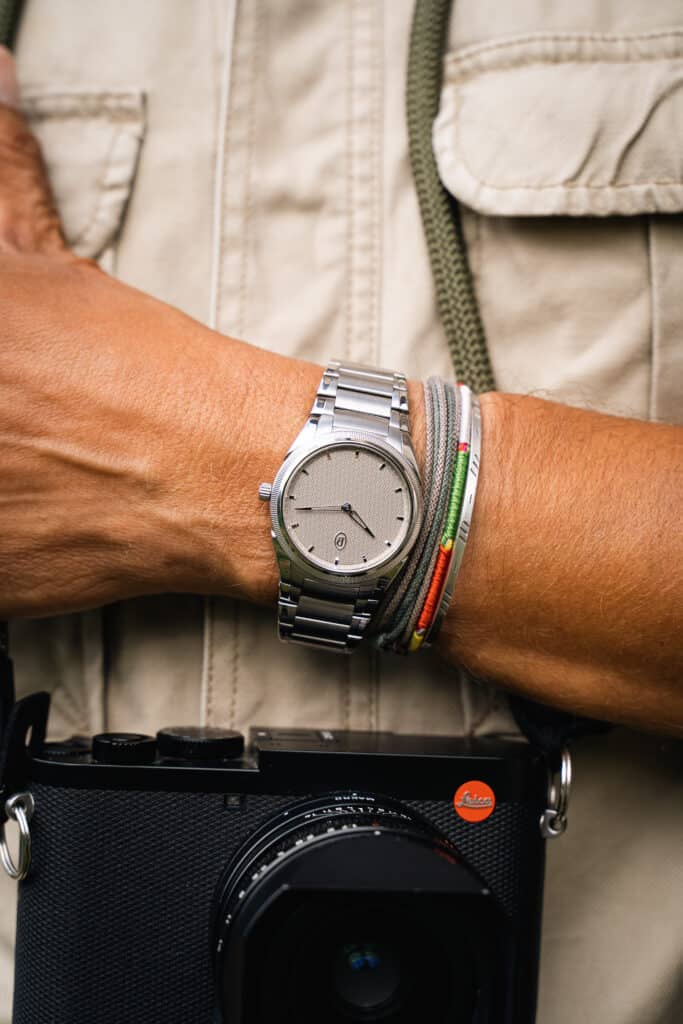 Size matters, and is always one of the main trend elements in horology. While the female taste is moving towards bigger watches and male tend to go smaller, a sweet-spot that works on every gender and in every geography seems to be roughly between 36 and 40mm in size. And that is exactly where the Tonda PF is moving. The original 40mm version is now accompanied by a 36mm version, also in stainless steel and with the platinum micro-rotor. We put the smaller version on our wrists.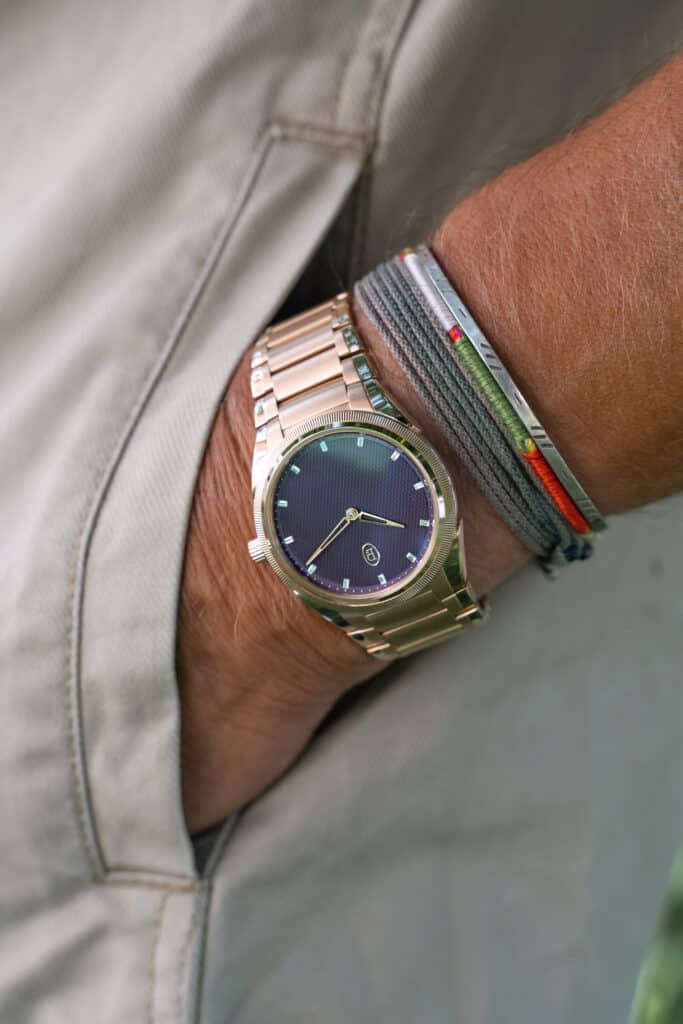 My personal sweet spot in size is close to 40mm, and usually slighty above. It's not too big, and it also makes complications such as a chronograph well-balanced in looks. For a time-only watch it might be a bit smaller but should you ask me about 36mm I would probably reject it as a bit too small for me. The 40mm Tonda PF, which I already tried on during Watches & Wonders last year, ticked all boxes for me and was simply perfect. However, seeing the 36mm in the flesh puts me in doubt. Is it really 36? During the photo shoot I found myself wondering several times whether I was holding the 36 or 40mm, and putting it on the wrist it felt equally perfect as the 40mm.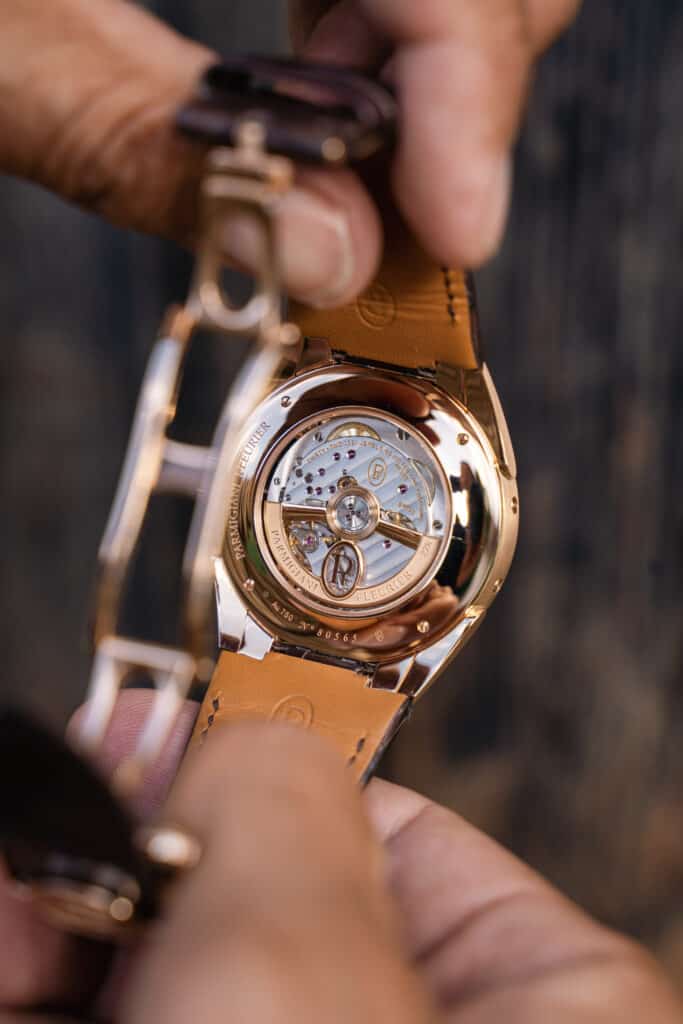 Would it choose it over the 40? hmm, not sure, but it would be a tough choice. The 36 gets even closer to the understated essence of a Parmigiani, and reminds me of the 1990's when all watches were smaller and the first Toric pieces made by Michel Parmigiani, which were mostly in 36 as well. Combining that perspective to the more rational observation that 36mm is the place where gender and global markets meet in terms of preference, I have no doubt that the latest addition to the Tonda PF Family will increase the success of the brand even further.