It's a busy auction month coming, and three big auction houses will again tempt you to part with your money in exchange for beautiful, collectable and rare pieces. While the concept of an auction originally aimed at selling at low, executional price levels, nowadays it's the opposite. Phillips Auctions, Christie's, Antiquorum and the likes are masters in creating the right atmosphere for setting higher price levels pitching the rarity, exclusivity and investment potential of their carefully selected offerings. Phillips auction house, in collaboration with top auctioneer Aurel Bacs, are on top of this game and this, as we all know, resulted in 2017 in a world record $17,7 million for the original Rolex Daytona Paul Newman formerly owned by Paul Newman.
Biver's Patek Philippe
Phillips offers at their next auction, to be held in Geneva on June 27 and 28, an excellent line-up of rare, collectible watches (including 4 of Jean-Claude Bivers Patek Philippe's) and in the next weeks you will probably see the highlights and world records appearing in your timeline. No, it will not be difficult to invest your money and pay top prices for top pieces.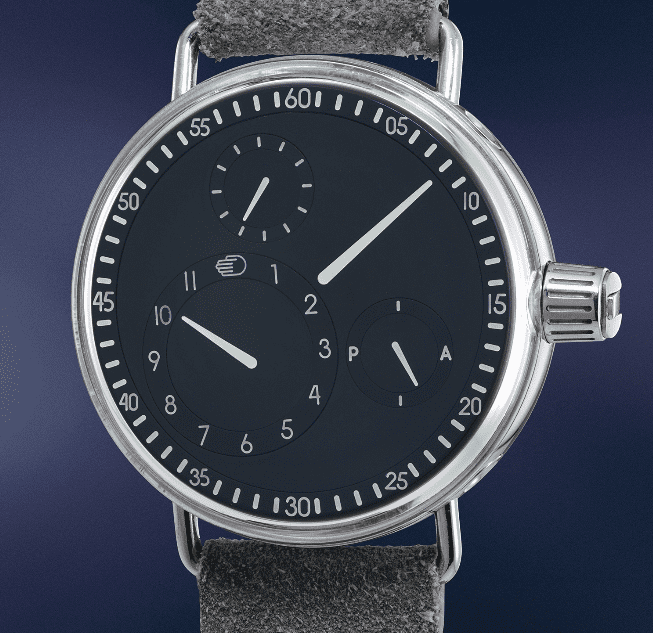 Phillips Auctions with Mr. Aurel Bacs
Will the glamour and meticulously organized marketing show also give room for a sharp deal? Will any of the 100's of watches, hammered by mr. Bacs go at a bargain price? Are there any sleepers in the line-up of superstars? 
My two cents
My two cents on three potential candidates: Lot 97 is an early Ressence Series 1 (CHF 5-8,000), a hard-to find piece from a fast-appreciating Indie. Lot 112 is a rare Omega Deville Co-Axial Chronometer in platinum. One in a series of 99 and with a firm link to one of the greatest watchmakers of all time, George Daniels. Estimate is CHF 5-10,000 and anywhere in that region would be a steal. 

My number 3 could be the ultimate sleeper: lot number 188 is a A. Lange und Sohne Langematik Sax-o-Mat ref. 308.031. Even in Lange circles the Langematik is often overlooked, and that's a pity. This example has the black dial, pink gold case, date window and absolutely stunning micro rotor. You can wake up this sleeper for an estimated CHF 6-12,000. Let's find out what the results will bring, and please always do your homework before you bid..