Watch Collector and editor Simeon describes his favourite watch releases of 2021: the Rolex Explorer ref. 124270, the Casio G-Shock GW-M5610U and the french Yema Navygraf Marine Nationale
1. Rolex Explorer ref.nr. 124270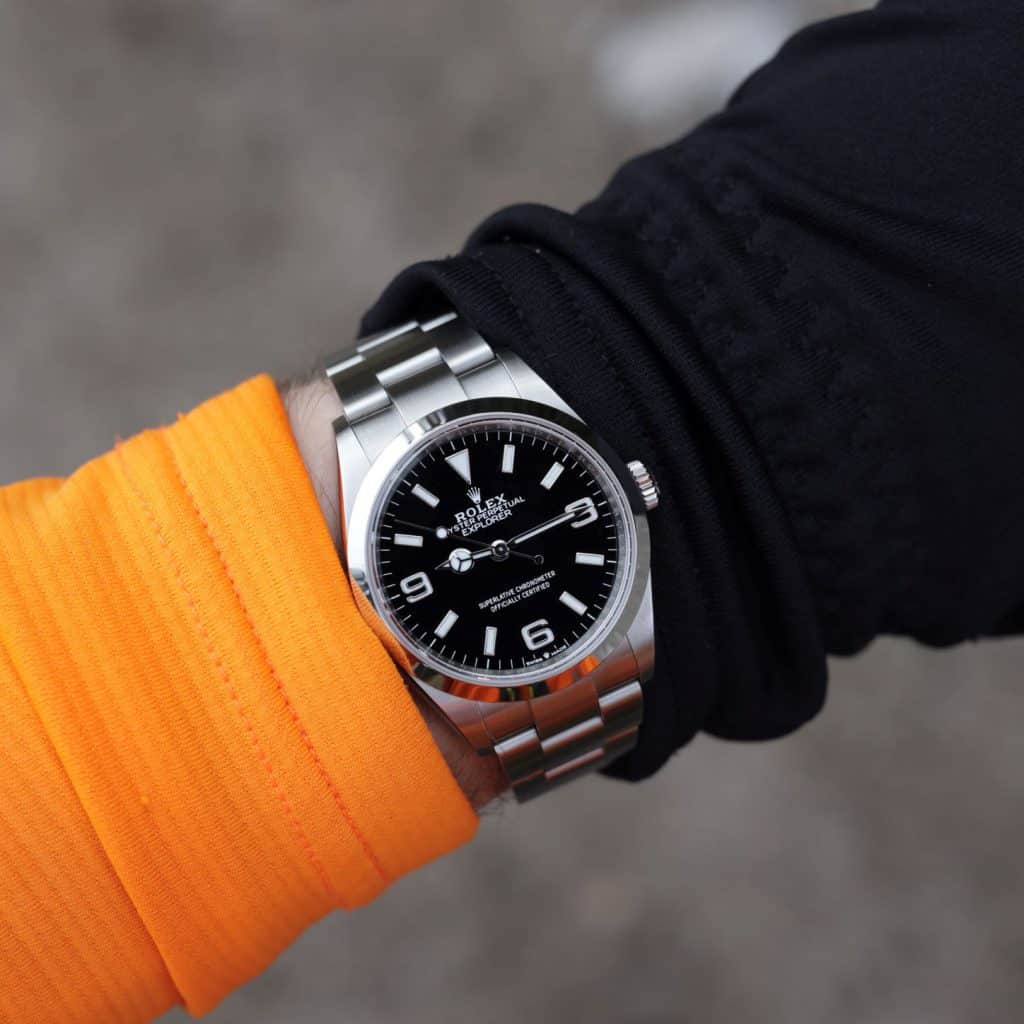 Wildest expeditions
Number one of my list of favourite watches is the new 36mm Rolex Explorer, the model that is famous for accompanying explorer during their wildest expeditions and a true icon for the brand. The Explorer has always been my favorite watch of them all, but at 39mm it just didn't feel right for me and I was always hoping for the 36mm to come back.
Luckily, my prayers have been answered and it was downsized to the perfect size again. When I was at a Tudor event of my AD I had the chance to buy it and I took it without hesitation. So far it has accompanied me on various mountain trips throughout the year and I even wore it asking my girlfriend to marry me.
Being on my wrist at nearly all important events this year, makes this watch even more perfect. Considering talks about grail and exit watches, the Explorer is certainly my holy grail, but that doesn't stop me for admiring other watches as well – which leads us to number two in my list.
2. G-Shock GW-M5610U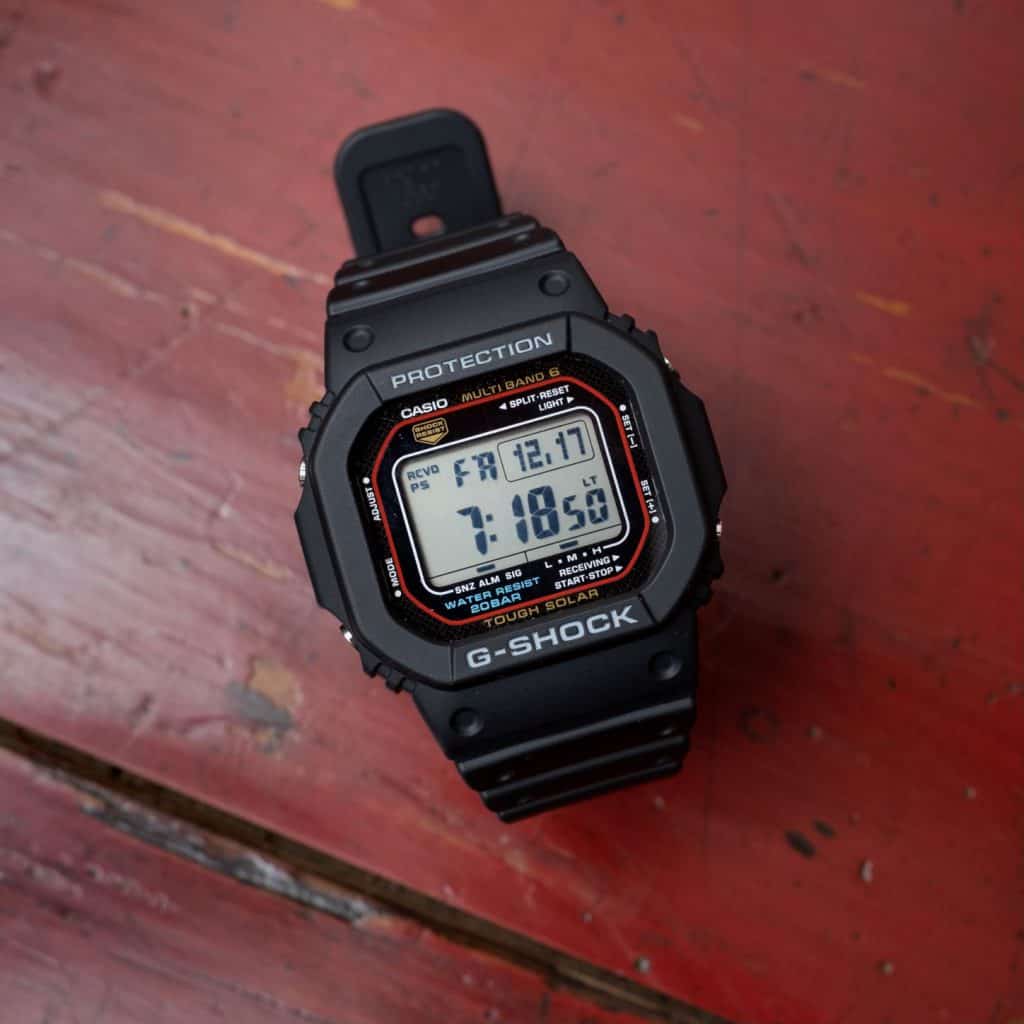 A classic among my favourite watches
The second of my favourite watches is the 5600 series from G-Shock is a classic, as this is about as close to the original G-Shock you can potentially go and with the updated module, the new M5610U (U supposedly standing for update) the watch has reached another high.
At around 100€ it is a truly affordable do it all watch. It is super light at just 51 grams, has all the necessary features (alarm, chronograph, countdown timer, automatic light) and thanks to the update you can now display the date in the European manner (day first, month second). With its sleek black case and strap it fits to nearly every outfit and thanks to solar charging, the unbearable hassle of exchanging its battery every ten years as you needed with older versions is history.
3. Yema Navygraf Marine Nationale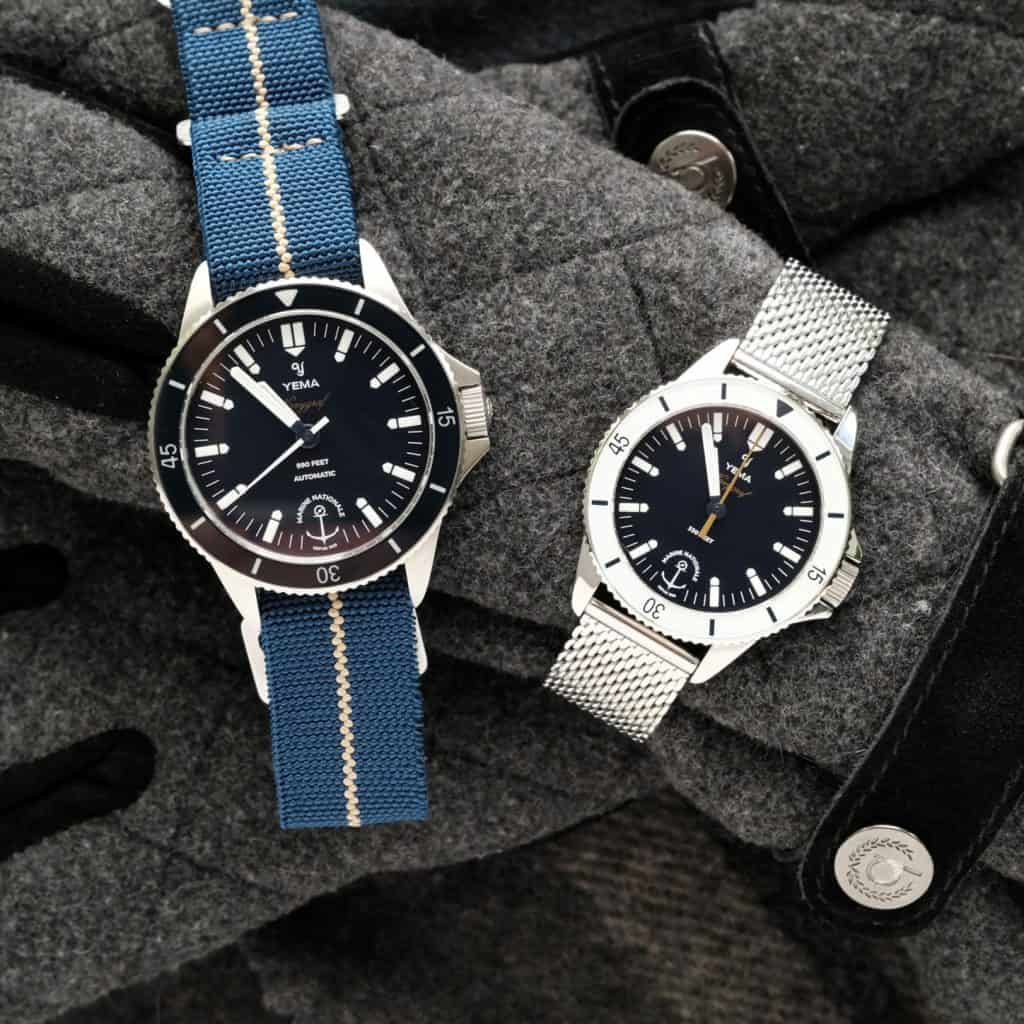 True winner of my favourite watches
The marine nationale, or french navy, is a true winner of 2021 of my favourite watches with not just one, but two watchbrands cooperating with them to build special edition watches. While the arguably more famous one is Tudor, my favorite is the Yema Navygraf, as it simply is a more fun watch and little more wearable at 39mm.
Furthermore it is also available as a ladies version, making this is great pair for Christmas or the upcoming valentines day (14th of February 2022 – thank me later). With 300m water resistance, subtle blue sapphire bezel and dial, no date, great strap options and an in-house movement, the Yema Navygraf is not only an iconic french dive watch, but also a serious tool used by the marine nationale, giving the watch historical and current pedigree.