Glashuette Original Senator Chronometer
Glashuette Original has released a fresh update on their Senator Chronometer line. The modern day chronometer, in the collection since 2009, is a worthy heir to the brands historic marine chronometers. As we know GO, the update is a subtle evolution on a successful theme combining very balanced design with horological precision. What's new is a slightly slimmer white gold case (11,4 mm) and 42 mm In diameter. The frosted silver dial, combined with blue coated, silver Roman numerals are a feast for the eye. The frost finishing also applies to the three-quarter plate on the case-back. Take a loupe and you will spend hours to admire these high-quality details..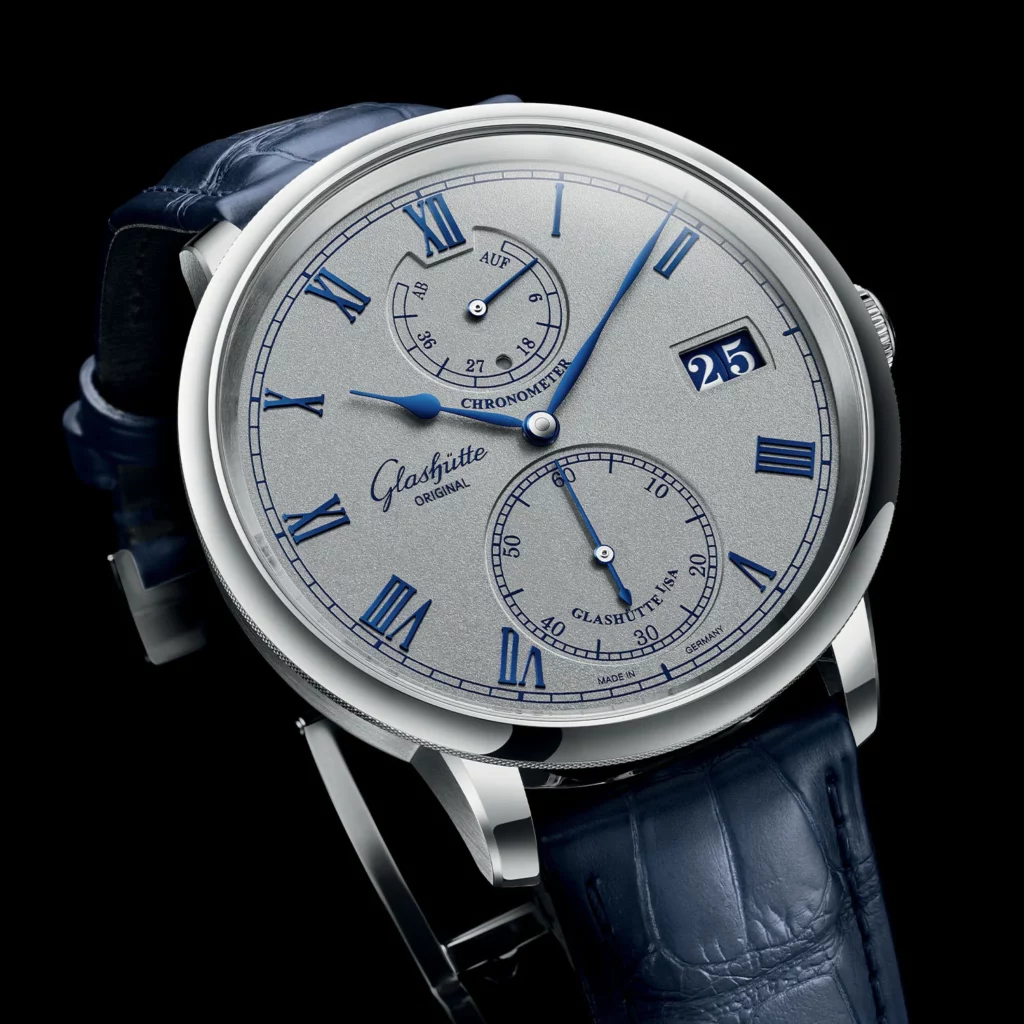 King Seiko SJE095
Seiko is introducing a new limited edition of their higher-end King Seiko line. King Seiko can be regarded as a linking pin between regular middle-of-the-road Seiko's and big brother Grand Seiko, and with this SJE095 it certainly leans more towards GS. Limited to 600 pieces and priced at $3,500, the watch has a white patterned "chrysanthemum" dial, one of Japan's national flowers and of great national significance. The watch, in 38.6mm stainless steel case with both bracelet and strap, has clean and serene looks.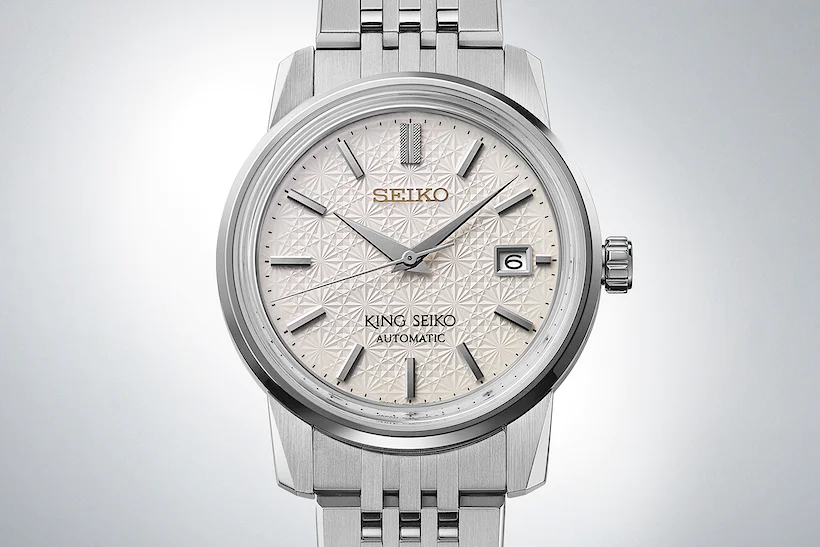 Tissot PRX Powermatic 80 40mm
Tissot has launched the 40mm version of their highly successful PRX line now in full gold. Not real gold of course, but PVD coated stainless steel. That doesn't spoil the fun, as I experienced when wearing its' smaller 35mm sister earlier this year. A fun watch for 875 euros that will certainly do well.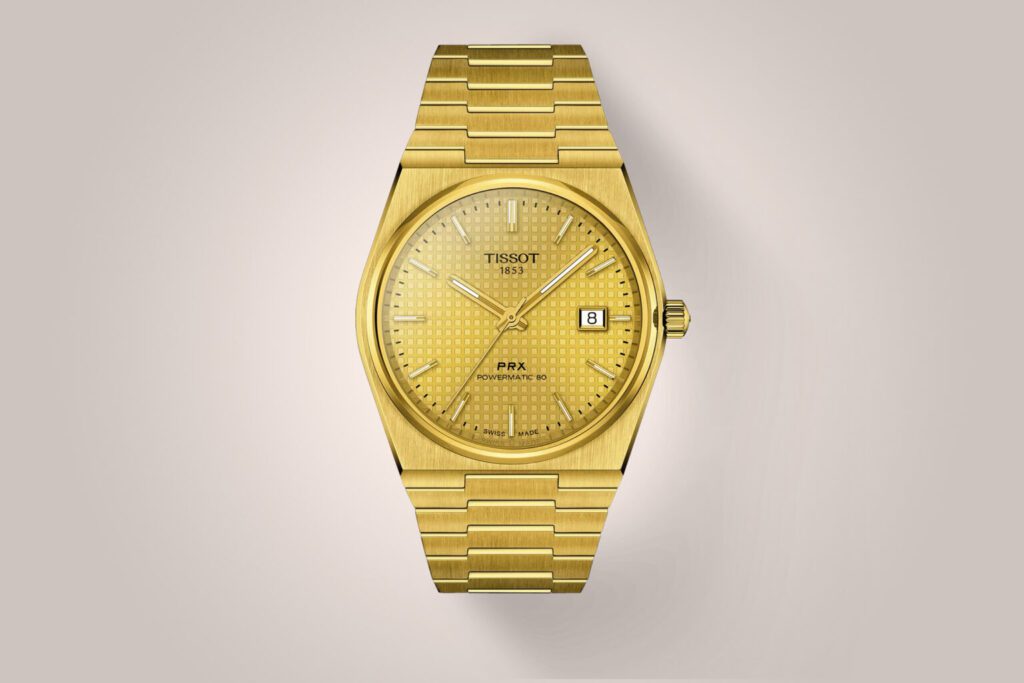 Garrick Stellar S5 Moon Phase
British Independent watchmaker Garrick has built a strong reputation over the past years with its typical traditional watchmaking style. You get the craftsmanship and exclusivity at relatively affordable prices, at least if you look entry-level. The S5 Moon Phase, launched this week, is on a somewhat higher price level. The brands' UT-G05 caliber has a moon phase module added, developed in colllaboration with Uhrteil AG, the movement development company of Andreas Strehler. If you are into indies and exclusivity you might be willing to order one of the 10 pieces at UKP 24,000 including taxes.