We had our hands on the Vacheron Constantin Historiques American 1921. We share our thoughts.
An icon is born
Icons usually become what they are in retrospect. When timing, design and storytelling adds up the icon is born. In 1921 these elements came beautifully together when Vacheron Constantin launched their American 1921. A bold, avant-garde design that perfectly illustrated a kick-off the Roaring Twenties, a decade full of new, fresh energy on many sides. The unusual design with diagonal reading were noted and appreciated by driving enthusiast. 
Three new variations of the Vacheron Constantin Historiques American 1921
Fast forward to 2021 we do not know how the roaring 2020's will evolve from here. What we do know is that Vacheron Constantin is launching three new variations of their iconic model, to celebrate the first 100 years: two white gold models and one special 100-piece limited edition, the Collection Excellence Platine.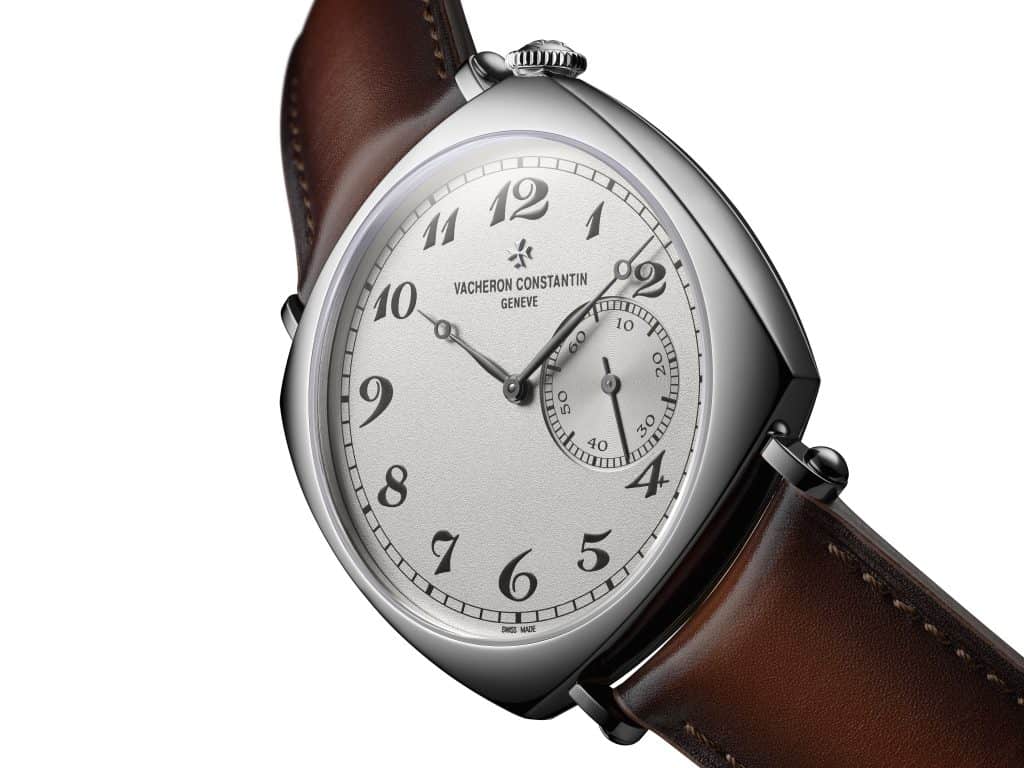 Cushion shaped case
The cushioned cased watch is so charismatic and unique in style, that apart from case size and materials not a lot needs to be added or changed. And Vacheron Constantin understands that very well. The white gold version is presented in both 40mm and 36,5mm case size. Both with a finely grained silver-toned dial, it gives the watch a different and even more avant-garde look compared to the regular 18k rose-gold version we already know.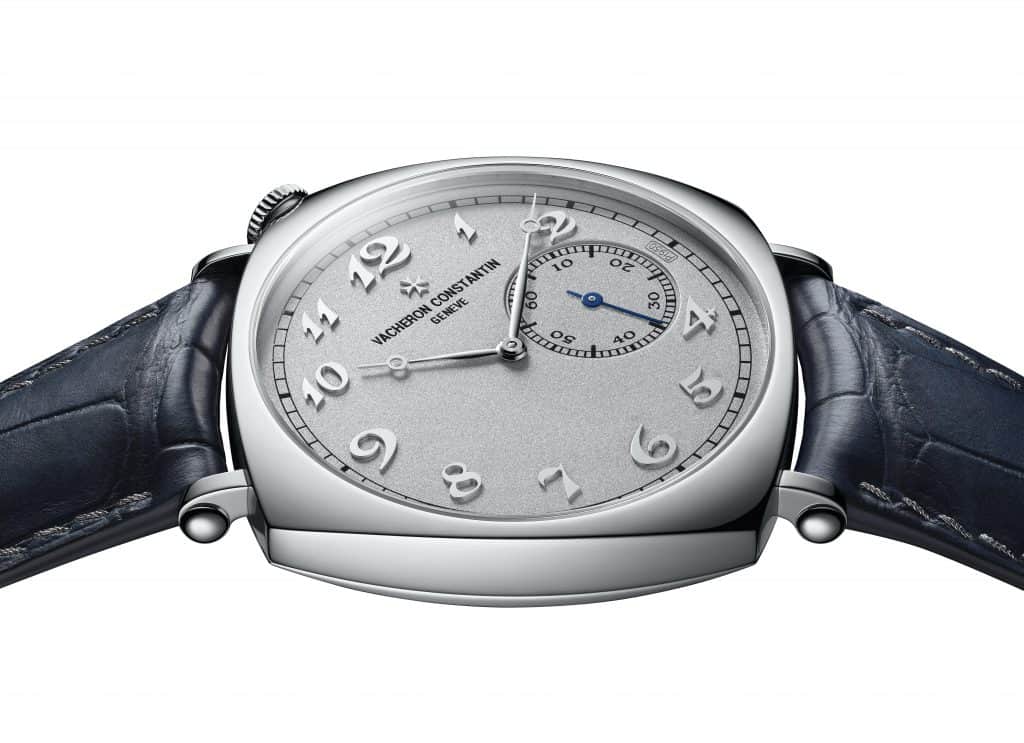 Icing on the cake
The Historiques American 1921 Collection Excellence Platine is the icing on the cake. A strictly limited platinum edition, only available through the Vacheron brand boutiques worldwide. And what a stunner it is!
Calibre 4400 AS manual wound movement
A 950 platinum sandblasted dial, subtly bearing the "pt950" mark. Even the dark blue alligator strap carries platinum and silk thread stitches, as a reminder that this is not your "average" 1921. All three variations come with the Calibre 4400 AS inside, a manual wound movement with 65-hour power reserve.
While the 100 platinum editions will probably be given for shortly, the two white gold versions join the rose gold one, which is already in the collection since 2009. How roaring the 2020's will be we can only conclude in 10 years from now, but we may conclude that Vacheron Constantin did their part to shape the right conditions with the Vacheron Constantin Historiques American 1921. This watch rocks!