With the introduction of the stainless steel and white gold Odysseus, german watchmaker A. Lange und Söhne has proven their capability of designing an integrated bracelet high-end sports watch that is true to their haute horlogerie DNA. At Watches & Wonders 2022 the brand is introducing the A. Lange und Söhne Odysseus in a material that came even more unexpected than the stainless steel model a few years ago – titanium.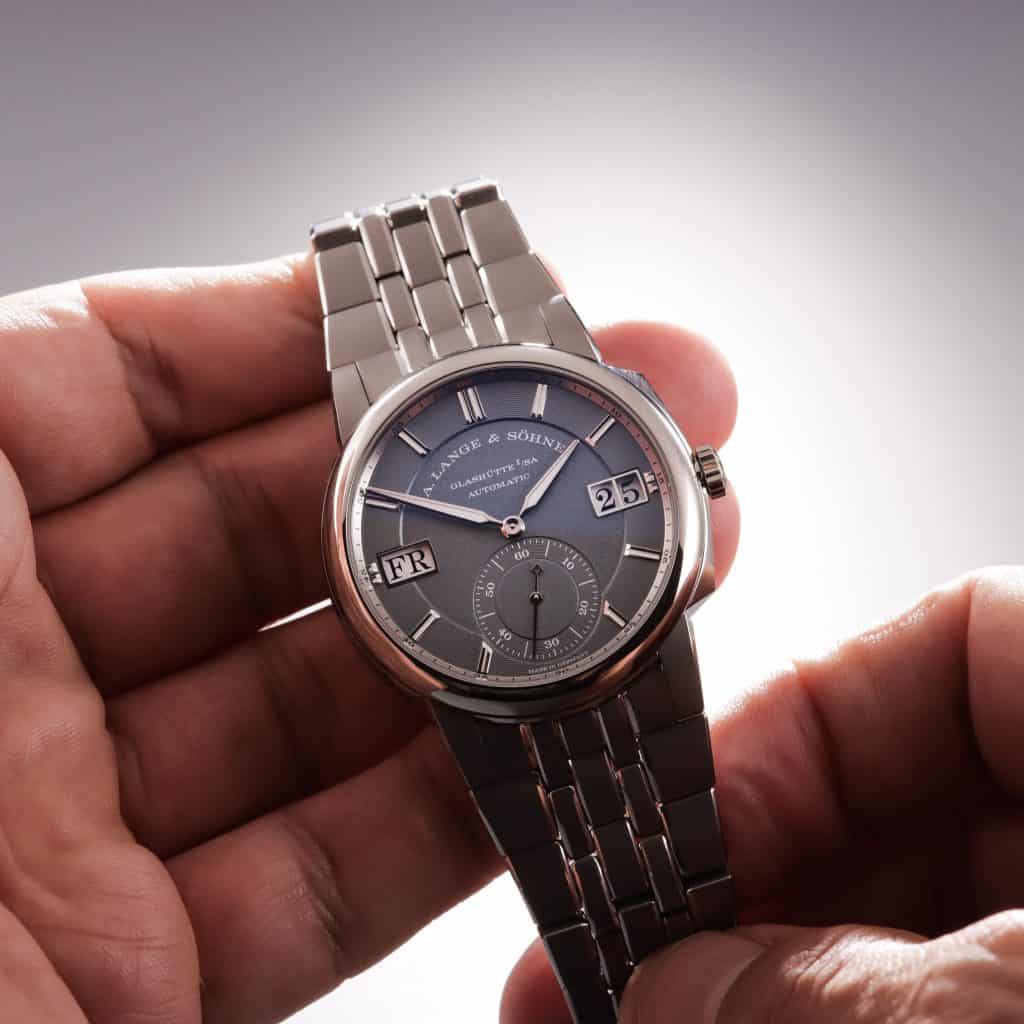 A. Lange und Söhne Odysseus in Titanium
Yes, you read that right. The Odysseus is now available in a case material that most of the high-end watchmakers haven't yet dared to touch. This is also something I never suspected from them. However, I liked the model from the first time I saw it. I personally really appreciate the usage of this material for several reasons.
Significant weight reduction
First, there is of course the weight. Lange reduced the weight by a significant margin when compared to the white gold and steel model. Second, the darker hue of the material in comparison to the other white metals. A. Lange und Söhne succeeded in giving the watch a sportier and even more outstanding appearance.
Finished and matte bracelet
Contrary to many other titanium watches, A. Lange & Söhne did not keep the watch in a fully matte appearance, but polished parts of the case and bracelet. Doing so, they created a gorgeous visual contrast against the matte finish. Lastly, titanium is highly anti-allergic, which allows the watch to be enjoyed by a broader range of people.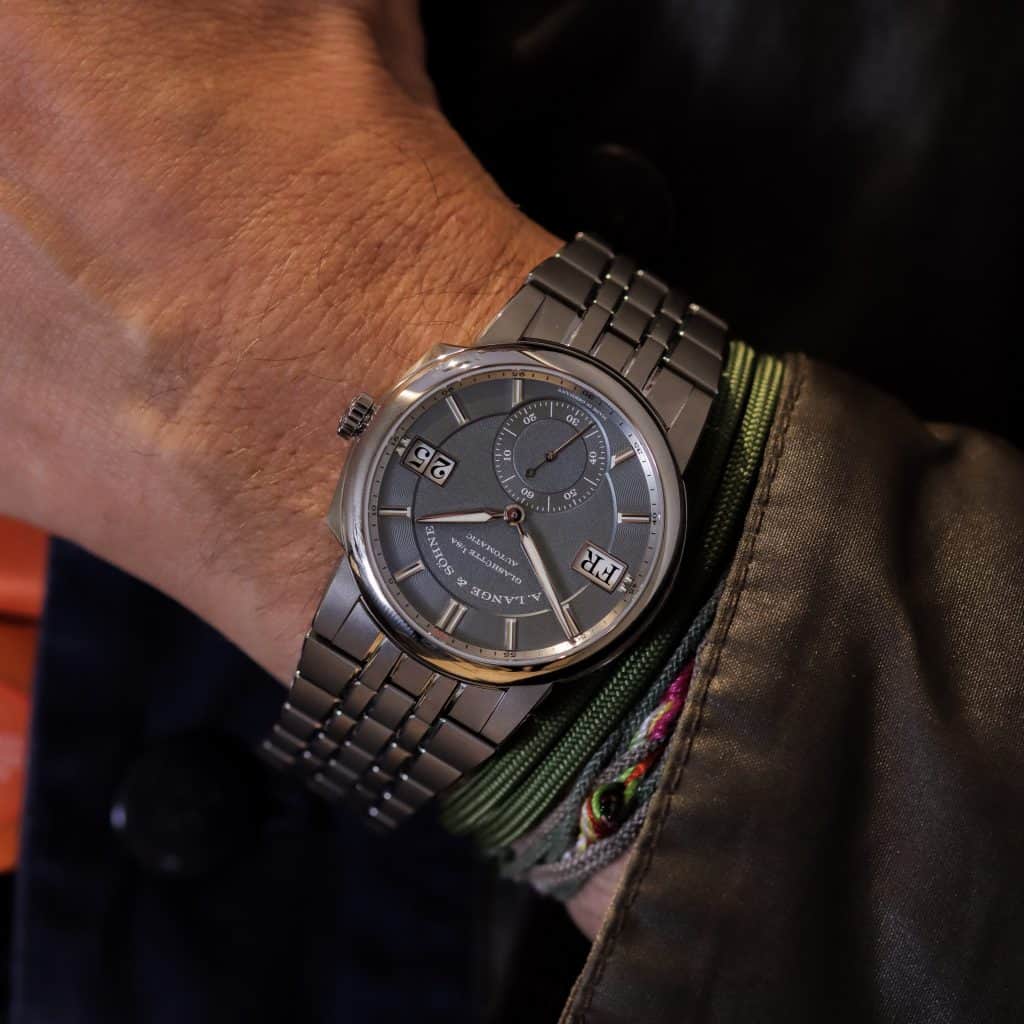 The dial
With the usage of a grey dial, the brand further enhanced the monochromatic scheme, while retaining perfect legibility thanks to the contrasting indexes and large luminous hands. The day and date indication is found at nine and three o'clock and made of white discs with black printing and therefore also highly legible.
The small seconds indication at six o'clock is executed in a large manner that fits the sporty style of the watch. As the other Odysseus models, it is powered by an automatic winding movement that is finished to the brands excellent standard of finissage.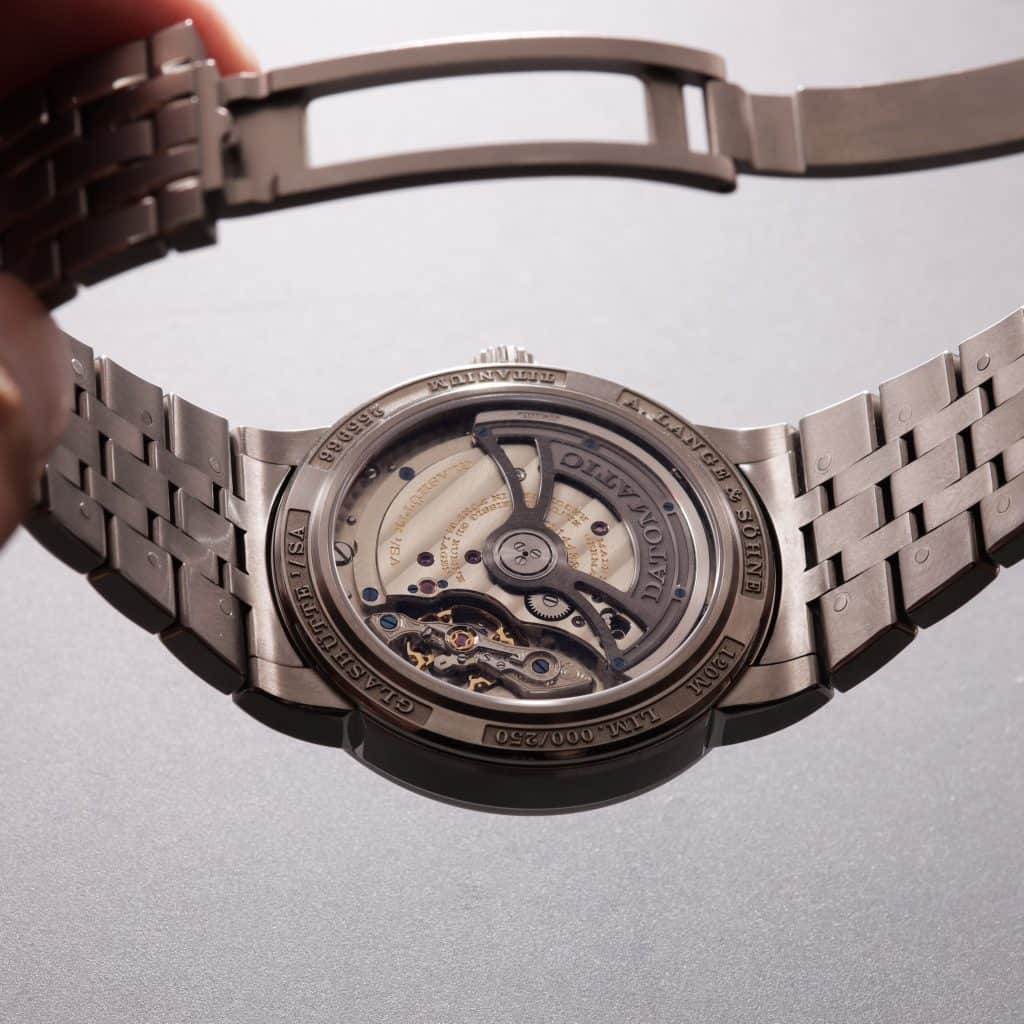 A. Lange und Söhne Odysseus Titanium limited to 250 pieces
All in all I am a big fan of the A. Lange & Söhne Odysseus in titanium, as I genuinely appreciate the choice of material (that took me by complete surprise) and the design the brand has chosen. If you want to buy one though, you better act fast as it is limited to 250 pieces only.