When you're 45 years of age today, you were 20 in 1995. Your mid-teens and early twenties are formative years when it comes to developing your taste whether it is music, movies, cars or.. watches. Whatever touches the right spot at the age of 20, will most likely stay with you forever.
So, let's analyse 1995. Robert de Niro starred in "Heat", and didn't need any advanced digital de-aging technology to look like a hero. The Porsche 993 was still air-cooled and is probably your favorite 911 iteration, and you might even remember Mariah Carey as actually a singer instead of a celebrity.
If you were into watches in 1995 as an enthusiast and collector, you'll probably remember a completely different market. A Nautilus and a Daytona were hard to sell instead of impossible to buy, $100,000+ collector pieces were an absolute rarity and the whole high-end Indie segment that we know today simply didn't exist. By the way, all the above information didn't reach you through Instagram on your Iphone: No, you bought a watch magazine at the local kiosk to get informed.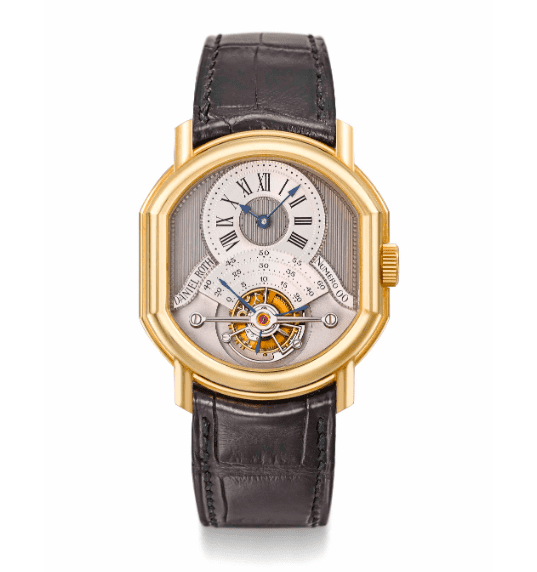 Three indie watch makers "avant la lettre" that might have influenced you heavily in 1995 are Alain Silberstein, Daniel Roth and Franck Muller. Three watchmakers that were on top of the game in the 1990's. Alain Silberstein ran his own brand of Bauhaus-designed timepieces from 1990 till 2012, and in the second half of the 1990's he was at his peak. His style is unique and still appeals today, hence his recent collaborations with MB&F and Louis Erard.
Daniel Roth created traditional Haute Horlogerie and his characteristic shaped cases became a trademark until 2000, when his watchmaking company (and name) was acquired by Bulgari. His impact quickly faded away, and to this date mr. Roth still creates bespoke watches for wealthly collectors under a different name.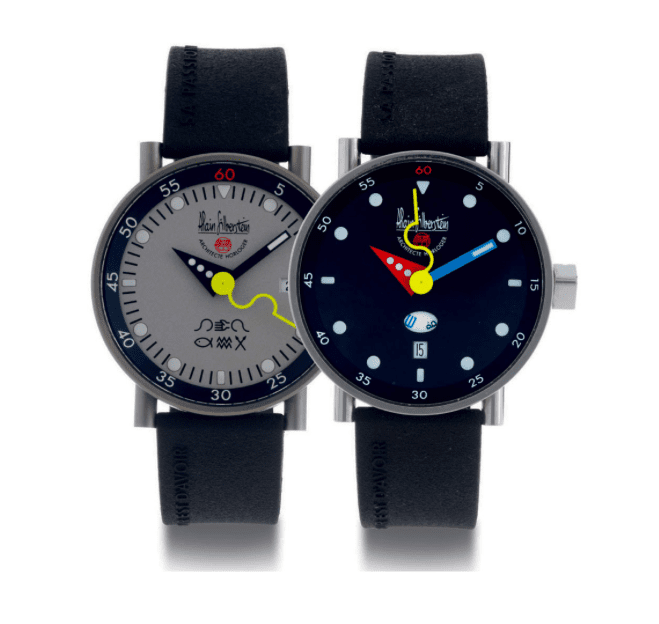 Brings us to Franck Muller. Right after his start in 1991 the Master of Complications instantly became a hit worldwide. It's impossible to imagine today that you would might be interested to trade in your steel Nautilus on a 46mm Master Banker, but the brand really was that popular, and it played an important role in making timepiece complications known to the public.
Every time I see pieces from these watchmakers coming by, nostalgia kicks in and it puts a smile on my face. I get tempted in a way that is almost impossible to reach when you're not there as a brand, hitting the right spot in the formative years of a watch fan…
photos courtesy of Christie's