Imagine being a serious watch collector in the 1980's.. What would you go for? A Nautilus? Nah, these sports watches were the least attractive Pateks that you could get at discount at an AD. Daytona? Hmm.. Not really. With the absence of social media you would probably be influenced by Don Johnson cruising around in Miami or Andre Agassi, the enfant terrible of the tennis courts. And these influencers were wearing… Ebel!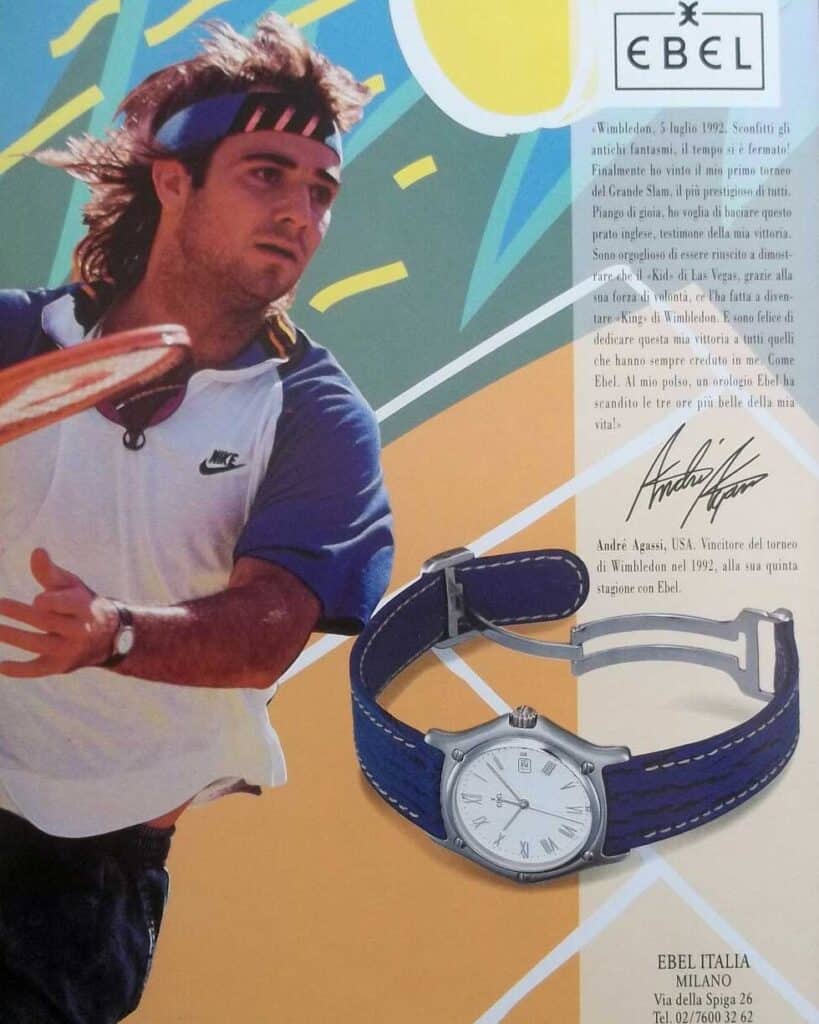 Yes, Ebel. In the late 1980's this brand was at his peak and the Sport Classic was the go-to watch. And that was not only due to smart marketing and the right influencers. The Sport Classic was (and is) simply a great looking steel sports watch.
From the 1990's onwards Ebel somehow disappeared from the spotlights of horology. The boom in collecting awareness in the early 21th century followed by the accelerating impact of social media on the watch industry didn't reach Ebel somehow. And that is a real shame. But things are changing.
In 2018 Flavio Pellegrini took the helm at the brand and re-assessed the core values of Ebel. "The Architects of Time" from the 80's evolved into "Beauty Marries Function", an adequate tagline that clearly defines the brand. The phrase originates from Le Corbusier, and the famous "Villa Turque" in La Chaux-de-Fonds and now owned by Ebel, was designed by him.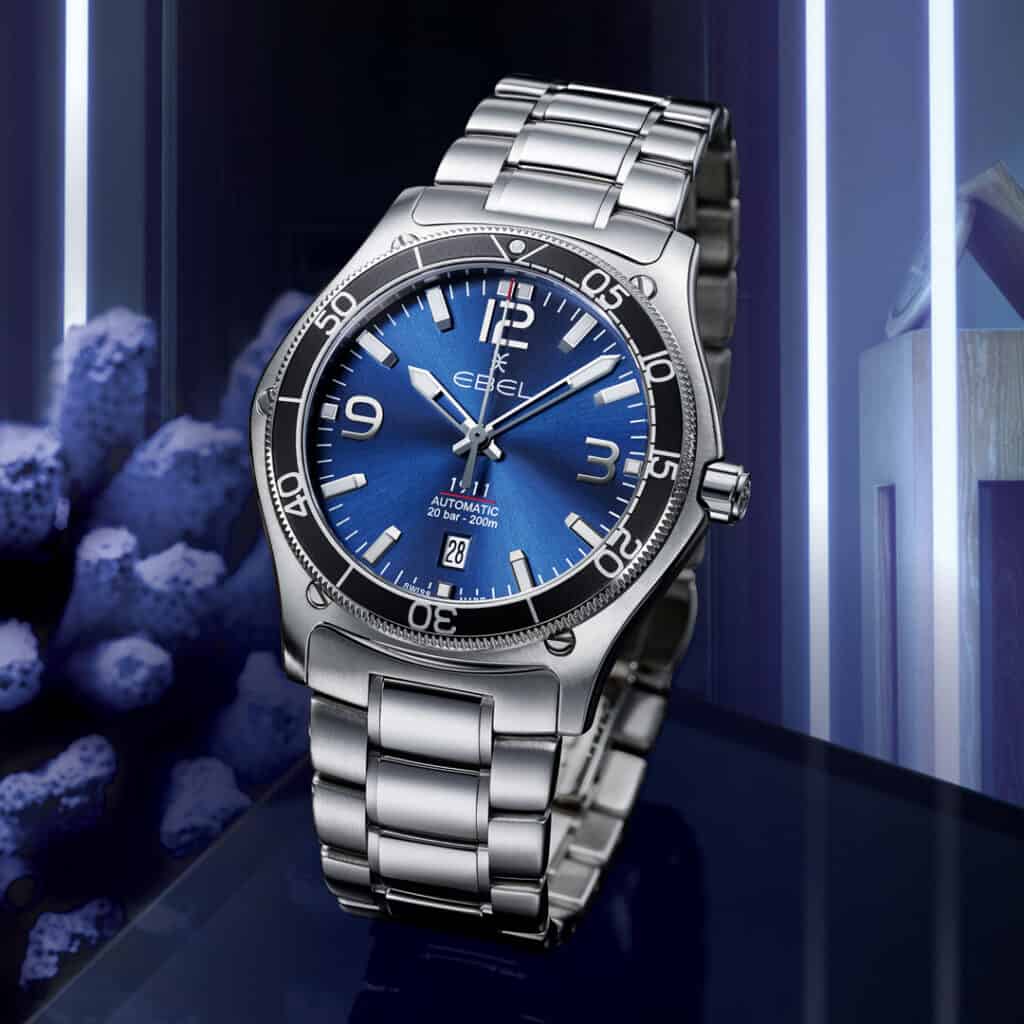 Behind the change in tagline a strong new ambition has emerged for the brand. The new 1911 range is a good example. Originally the 1911 was a more masculine spin-off of the Club Sport, the recently introduced 1911 Marine can be regarded as a standalone model in the Mens collection. The Marine-inspired 42mm watch brings a sportier touch to the collection while fully maintaining the brand signature with the hexagonal case shape and the characteristic 5-screw bezel. The dial is galvanic blue or black and one can choose either a bracelet or strap. The 1911 Marine is powered by a very reliable Sellita SW200 with 42 hour power reserve.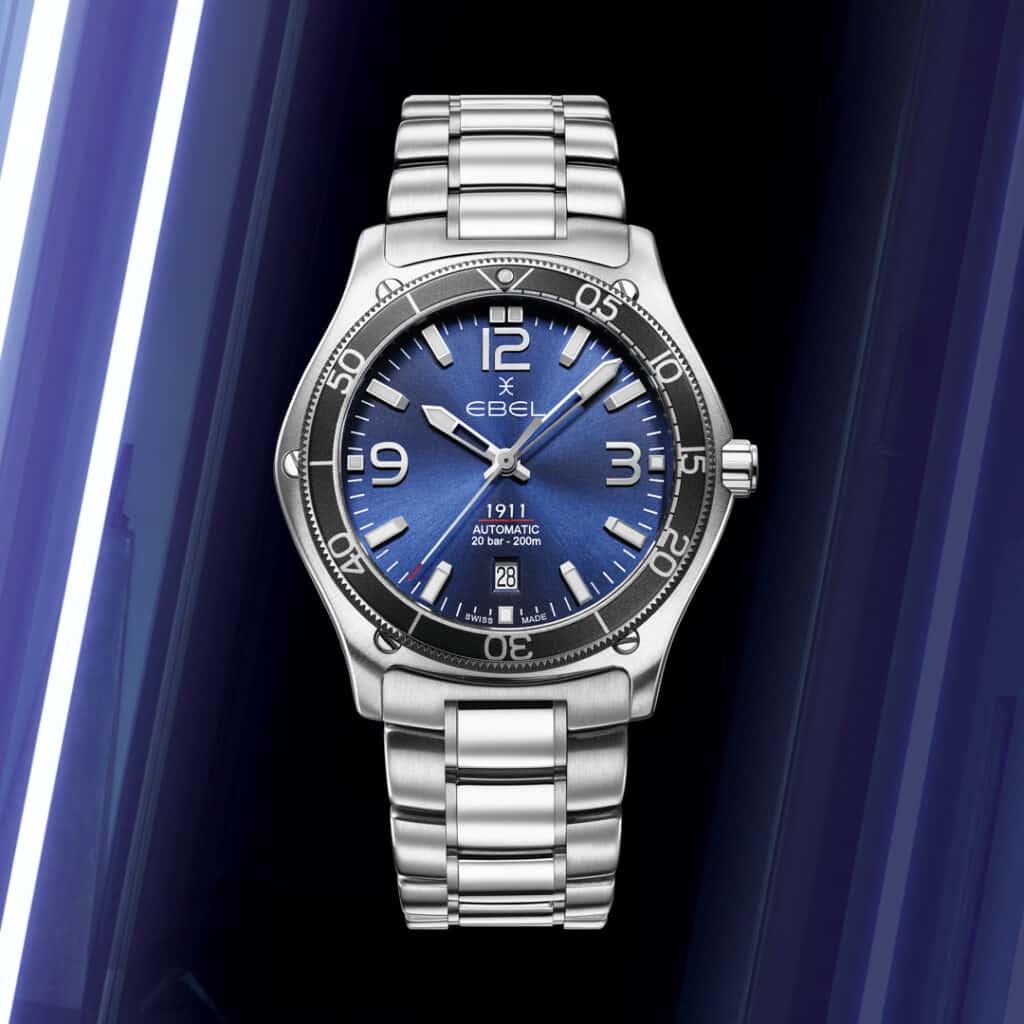 Beauty Marries Function has become very accessible in the new 1911 Marine. Not only in price-level but also in mainstream appeal. The Ebel brand has a strong focus on the female wrist, and this 1911 Marine will most likely shift that balance a bit more to the male collector looking for an iconic design in contemporary looks. And that is certainly a proposition that could bring Ebel more in the spotlights in the next few years.