The Hublot Big Bang was launched in 2005 and is widely regarded as one of the great watches of the 21st century. It certainly pushed Hublot to a next level with its bold and recognizable design, and became a modern interpretation of the brands' Art of Fusion philosophy. 17 years later, we have seen the Big Bang family evolve into a broad range of watches in different shapes, sizes and complications. Not to mention all the limited editions and special collaborations. Great collaborations are the Sang Blue and the recent Samuel Ross. 2022 marks the launch of a new chapter that is more fundamental, at least from a commercial point of view. The Hublot Square Bang introduces a new shape to a proven theme.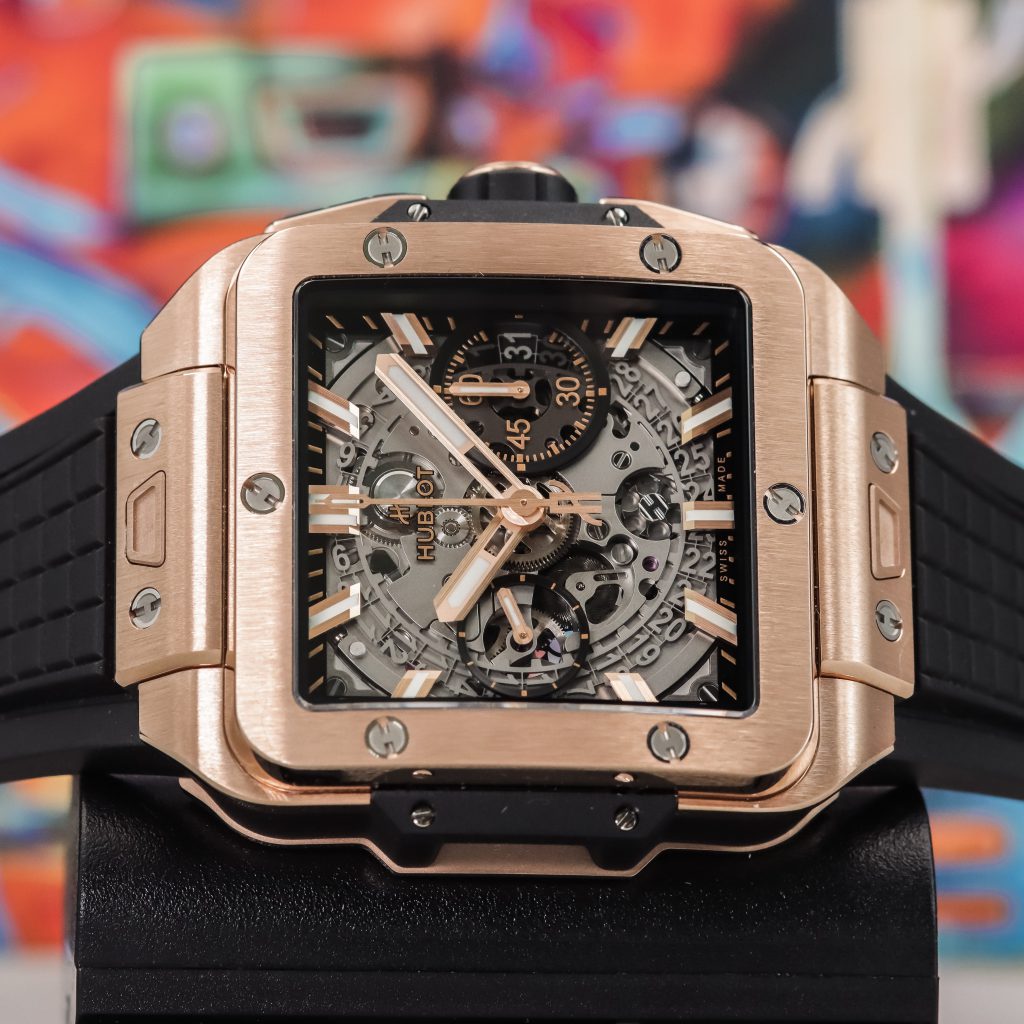 The Hublot Square Bang has a 42mm square case and although the watch looks big and bulky (as a Hublot should) it is very easy on the wrist, definitely competing for a spot as your daily beater. The watch comes already from the start in 5 different materials, each combined with a rubber strap. Hublot offers a Titanium, Titanium ceramic, King gold, King gold ceramic and All black. Each version houses the in-house Unico 2 movement with a 72 hour power reserve.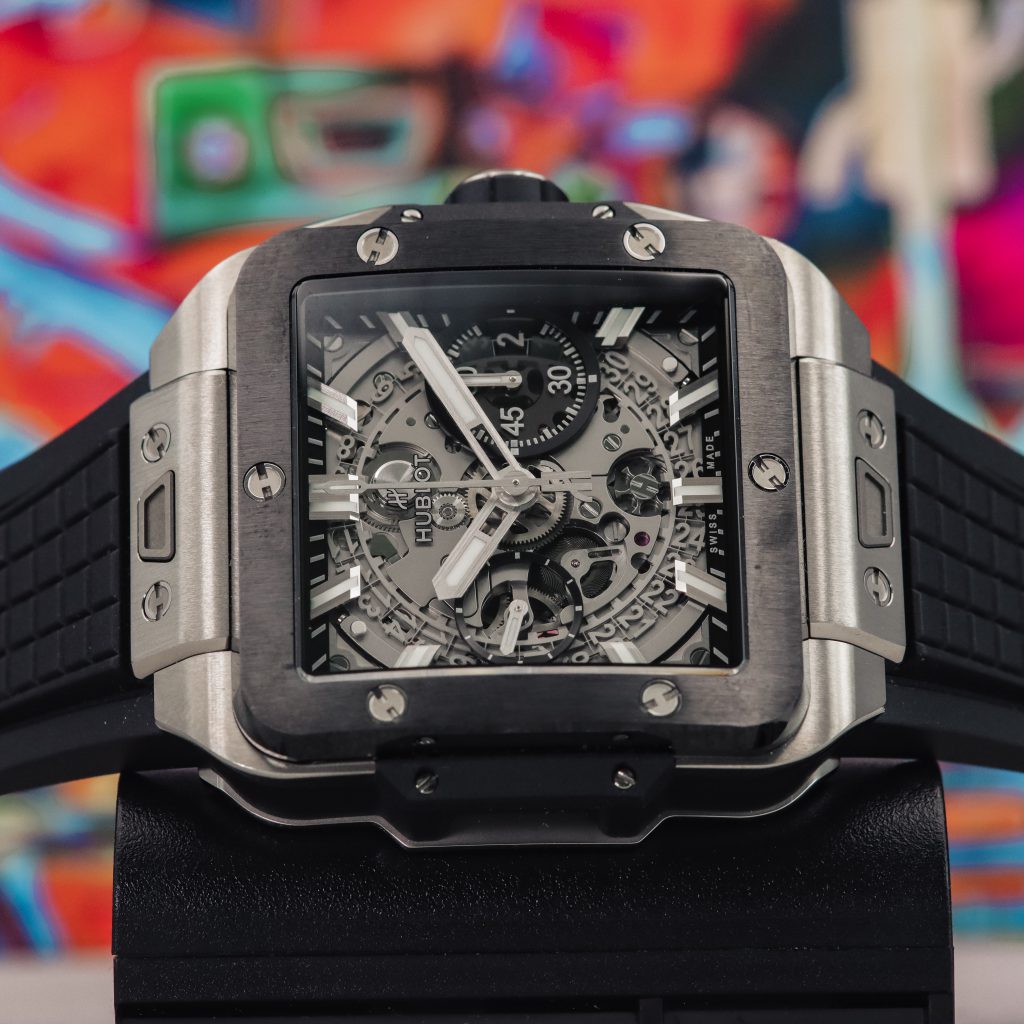 The Hublot Square bang in gold, titanium or titanium ceramic
Which one to choose? Well, that's a matter of taste, of course. Each variation stays true to the Hublot philosophy and carries many years of technical and material innovation. The Hublot Square Bang Titanium and Titanium Ceramic are a bit more "techy" in their looks. The Gold variations add a more dressy touch. The All Black, which is limited to 250 pieces, a bit more sinister and mysterious in the looks, is my favourite. At €25,900 you will add a cool conversation piece to your collection. The rest of the range, all unlimited in production, range from €22,700 to €42,500 and are available online.