The works of Francois-Paul Journe and his brand needs no introduction. Since the start in 1999 the brand has paved the way for an entire segment of high-end "indie" watchmakers. Many of these gained reputation and momentum but few, if any, can match the mythical status of F.P. Journe.
On May 12, Christie's watch department will host an auction dedicated to F.P. Journe timepieces and no less than 40 watches will be offered. A great tribute to the man and the brand and the catalogue reads as a nice overview of its evolution. I pick the top 6.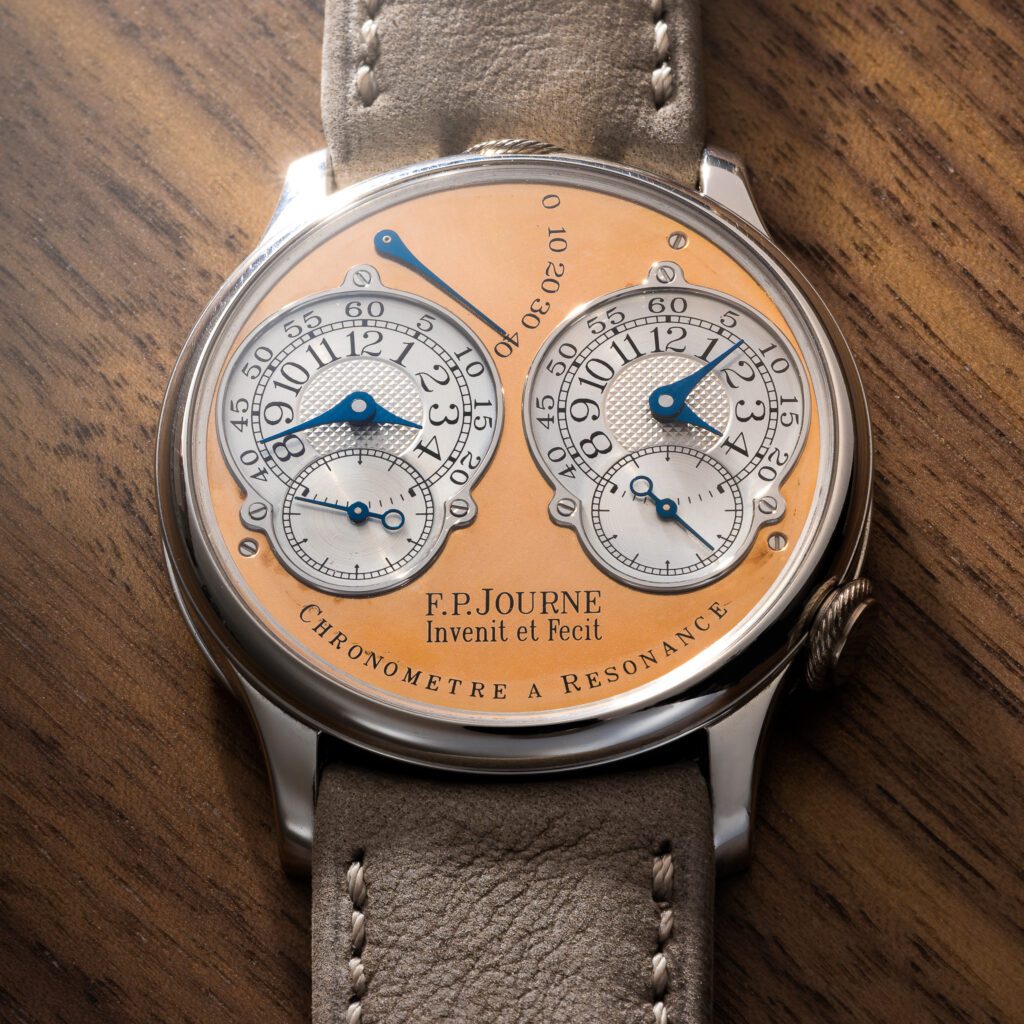 Let's start with the "piece de resistance" and in my personal opinion the ultimate F.P. Journe. This platinum Chronometre a Resonance was part of the "Pre-Souscription" series of only 20 watches. Back in 1999 when F.P. was in the process of starting his brand he invited 20 friends and collectors to purchase a watch by subscription in order to generate some funds. This pieces are now amongst the rarest and most coveted ones. Combine this with the complication that Journe brought as a first in a wristwatch and you have the ultimate of the ultimate. The estimate is set at CHF 500,000 to 1,000,000 but believe me, that is an underestimation..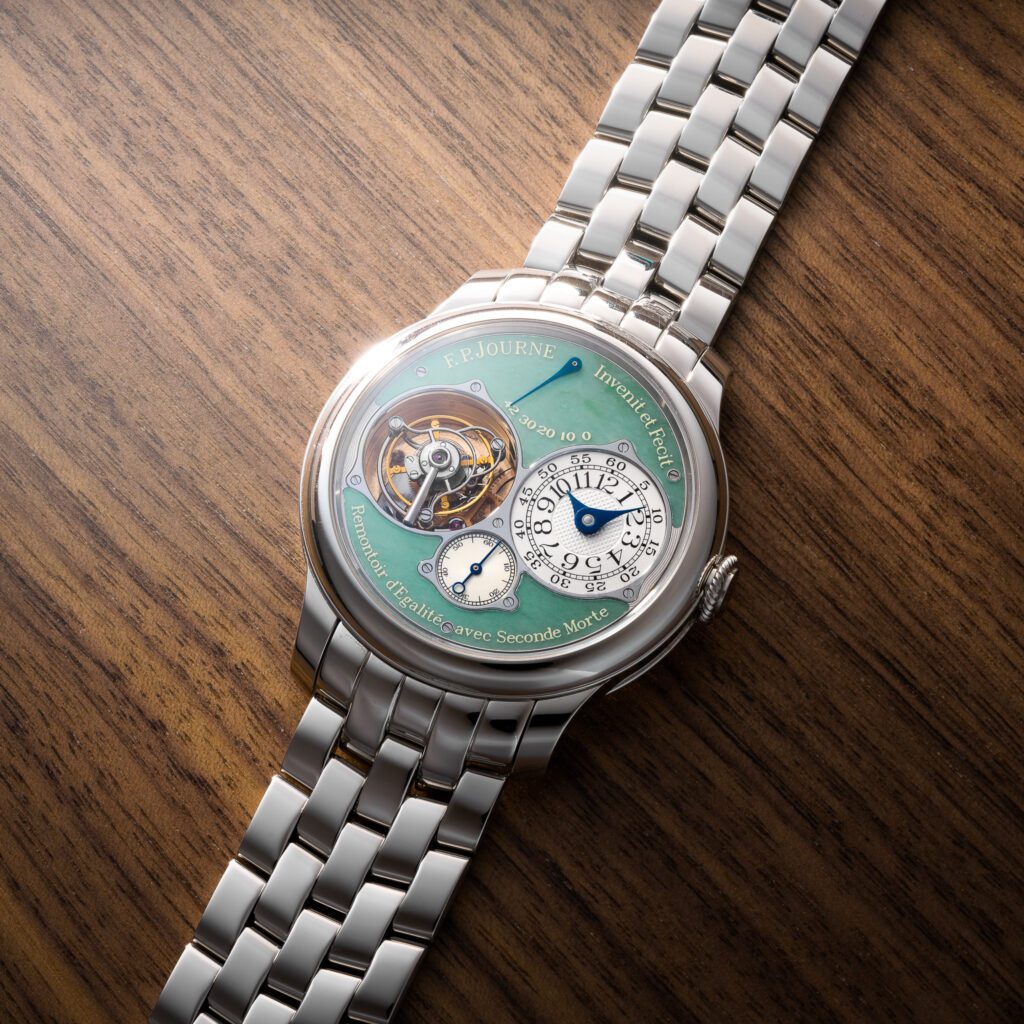 F.P. Journe made tourbillons from the very beginning, including another Subscription series in 1999. However, the Tourbillon Souverain on offer here is a later example from 2018, and the green jade dial makes it not only gorgeous but also very rare. Estimate is in the same range as the above mentioned piece.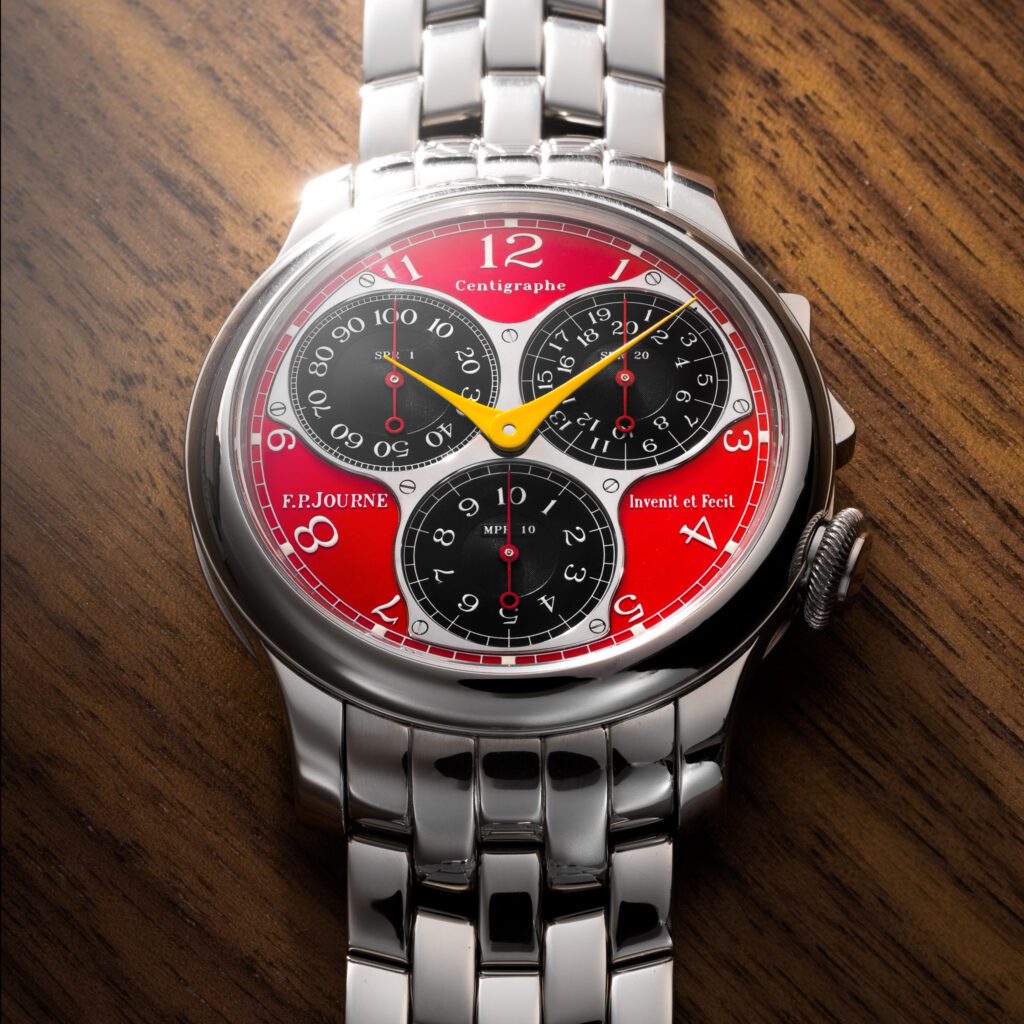 In the mid-2000's F.P. Journe introduced a sports line of watches, including new materials such as aluminium and titanium on an integrated bracelet. This platinum version of the Centigraphe Souverain (with a 100th of a second stopwatch) comes with the rare red chrome dial that was only available to special order. I still remember the good old days around 2014-15, when regular examples of a Centigraph were on the market for 35-40,000 CHF. Not today and not this one, the estimate ranges from CHF 400,000 to 600,000 and will most likely be reached.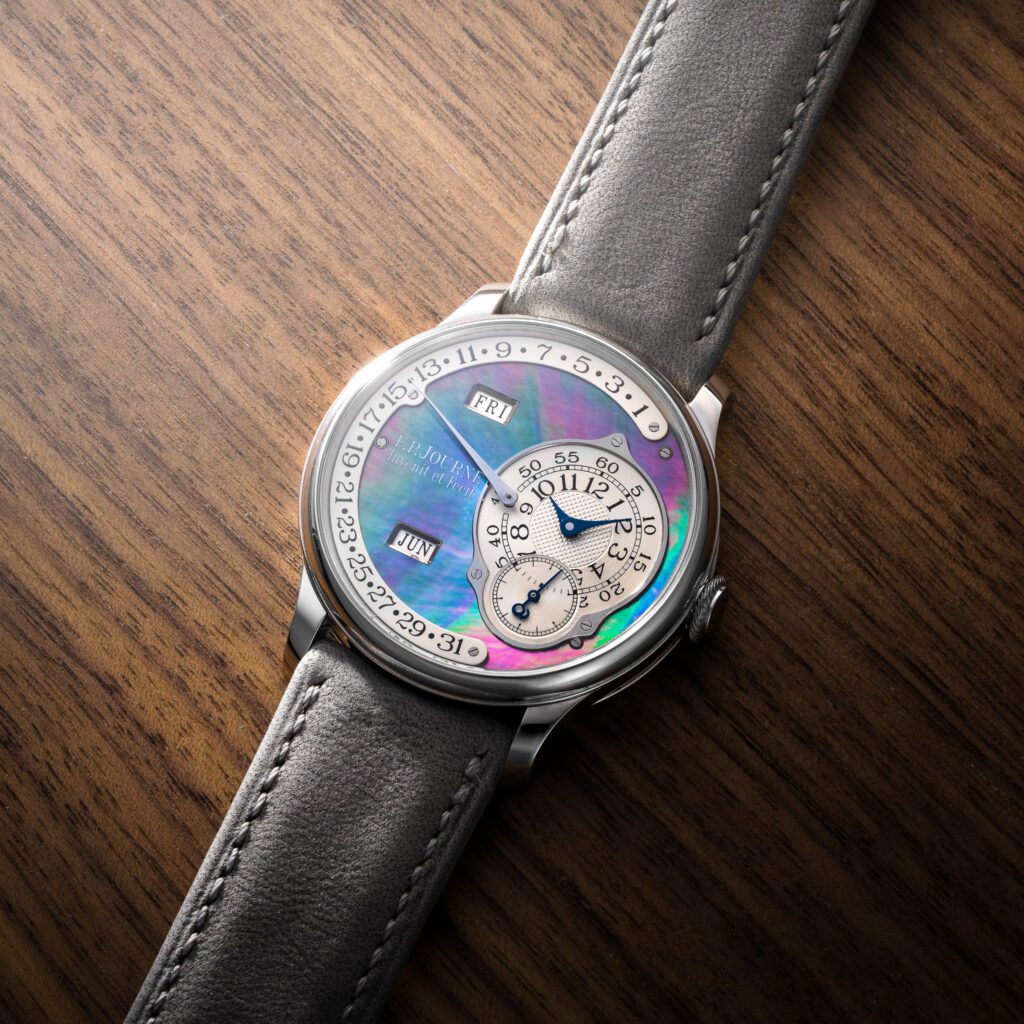 The Octa was the first "entry level" model line of the brand in the early 2000's and this special platinum Octa Calendrier in from around 2006. Back then F.P. Journe already had a global network of retailers, and Sincere Watches in Singapore ordered a special series of 15 pieces the Annual Calendar, having a platinum case and rare mother of pearl dial. CHF 150,000-250,000 is estimated.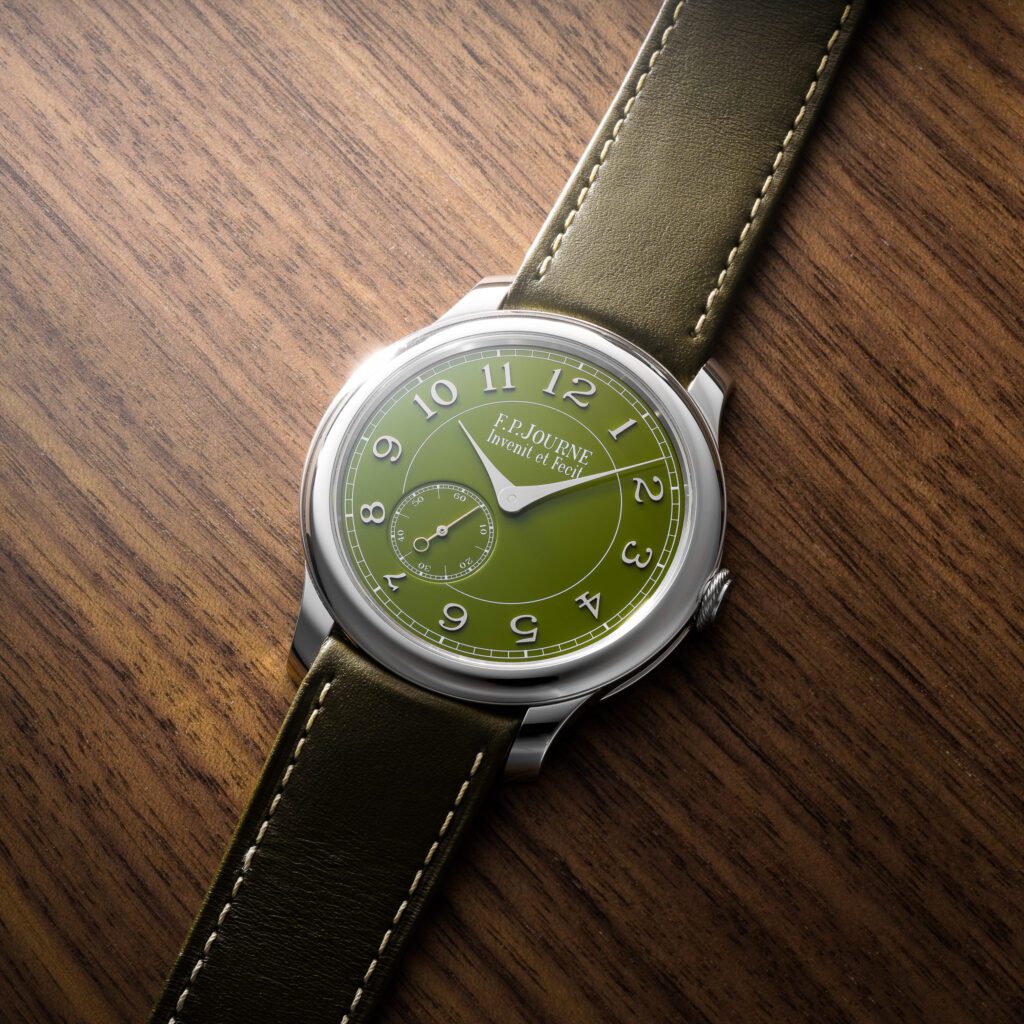 Another special edition, this time of more recent date. The green dial Chronometre Souverain celebrates the opening of F.P. Journe's Dubai boutique in 2019. Also in platinum and limited to 99 pieces, the estimate here is CHF 60,000-120,000. Almost feels like a bargain now ;-)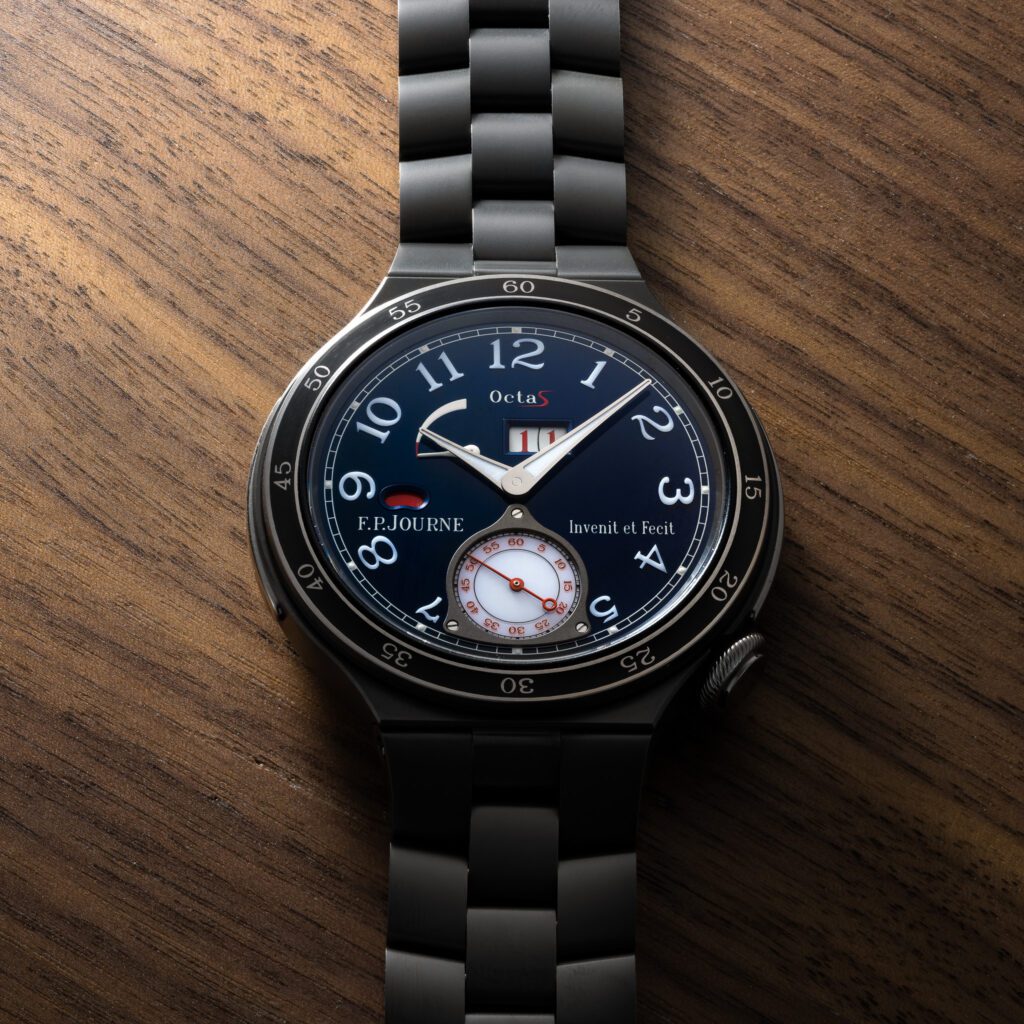 Made in ultralight titanium, this LineSport with blue dial is very rare. Only 8 pieces were made and Christie's thinks that this is the first one that comes to auction to date. A bit of an odd Journe, the Octa LineSports have a unique charm and were under-estimated for a long time. Right now a budget of CHF 60,000-120,000 can put you in the bidding seat.
Six extremely rare F.P. Journe pieces, part of a line-up of 40 to be auctioned on May 12 by Christie's in Geneva. A great event for Journe collectors and fans, mark that date.