If you are interested in the state of the watch market, there couldn't be a better benchmark than last weekend's auction circus in Geneva. Four auctions, held between November 5 and November 10, offered a total of 962 timepieces to the global watch community. The results were record breaking. CHF 126,600,000 in total revenue was achieved by Phillips, Antiquorum, Only Watch and Sotheby's. The CHF 68,400,000 reached by Phillips is a world record for a single watch auction. 
The atmosphere was one of excitement. A mix of collectors, watchmakers, fans and journalists filled the auction rooms and surrounding bars and restaurants in the first real gathering since Covid started. Attending an auction weekend like this is as much business as it is entertainment.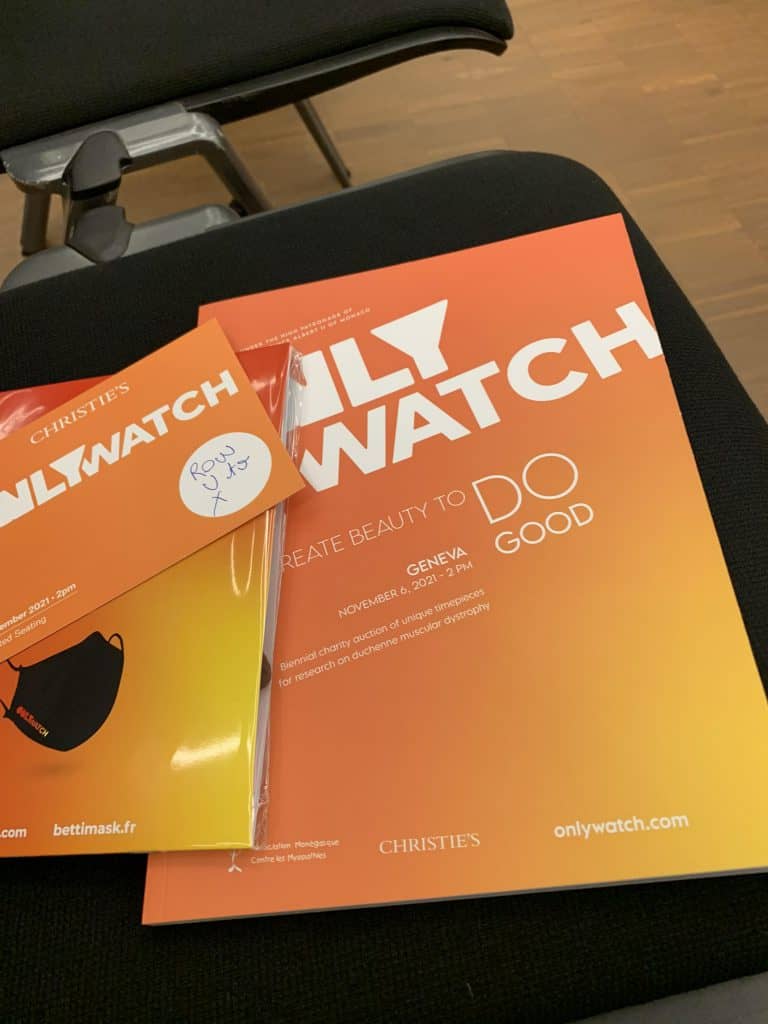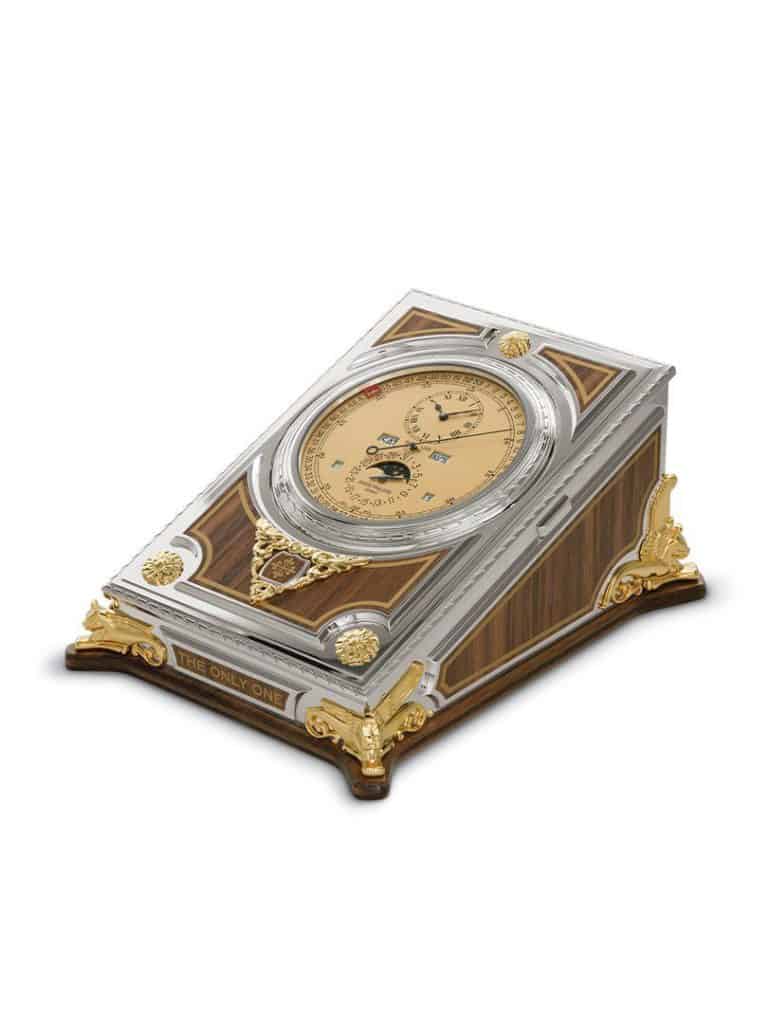 Only Watch Auction
Let's start with the Only Watch sale. Selling 53 unique pieces offered by the brands to support the research on Duchenne muscular dystrophy. On Saturday November 6 at 2pm H.S.H. Prince Albert of Monaco opened the sale in front of a packed Palexpo. Every single chair was needed to fit the 850 people audience. Non-comparable to a regular watch sale, Only Watch has become a main social event and a circus, in the good sense of the word. The charity component assures hefty bidding that is hardly in sync with the market conditions but does indicate something. I saw many bidders being live in the room. A new generation of 35 to 40-year old, mainly from Asia, are becoming the new players in the field.
Only Watch reached CHF 30 million for the good cause
The result was a white glove-sale (of course) of 53 pieces reaching a total CHF 30 million. That is a hefty half a million CHF on average per watch… Most expensive piece was, as per tradition, a Patek Philippe. Their complicated desk clock sold for just below CHF 10 million. The F.P. Journe prototype at CHF 4.5 million and the last(..) Audemars Piguet Royal Oak 15202 at CHF 3.1 million complete the top 3. Behind the absolute top we see Indie brands taking more and more the lead, with Akrivia, DeBethune x Voutilainen and Moser and Cie around the CHF 1 million mark and brands like Czapek and Urwerk seeing their creations moving to a next level in pricing. Richard Mille seems to be playing its own game in price discovery, and the sale price of CHF 2.1 million for the RM67-02 including Ferrari VIP experience didn't raise much eyebrows.
Phillips Watch Auction
Moving from Only Watch to Phillips is moving into a different entourage. The auction house hosted the event in a tent on the premises of the luxurious La Reserve hotel, and was as smooth and perfect as we already expect from Aurel Bacs and his team. Here we could find more info on the market trends, and the results were record breaking. And we see the Indie trend continue. In the top 10 sale results, usually the domain of (vintage) Rolex and Patek, only 3 Pateks were to be found and not a single Rolex. I tend to see a slowing down in appetite for the vintage pieces here, and a shift in focus by the wealthiest of collectors into a new breed of watches.
Dufour and Journe
The top positions were taken by the 21stcentury living legends of watchmaking, Philippe Dufour and Francois-Paul Journe. Admittedly, the offerings were top level, with no less than four Dufours, two unique pieces including a pocket watch, plus a Duality and a Simplicity. Combined the watches reached a staggering CHF 11.4 million. The unique set of 5 "Souscription" pieces by F.P. Journe, from a single collection and all numbered "1/20", is the holy grail of holy grails. The combined sale price of CHF 9.9 million underlines that. The wooden box that was custom-made for the 5 watches reached CHF 100K. That is without any watch, to be clear..
The Phillips auction in all its glamour and beauty is very nice to attend, but from a buyers' perspective only deep financial pockets allow you to play in todays' market.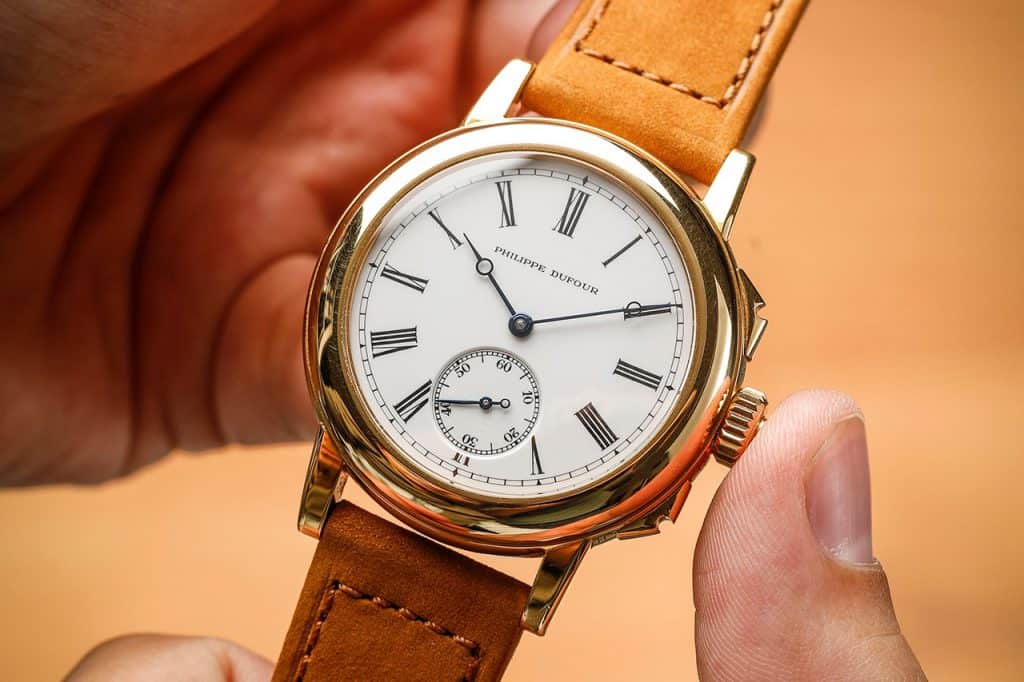 Antiquorum Watch Auction
It was different with the third auction we attended, the Antiquorum sale in Hotel Beau-Rivage. The sale room was filled with 25 or 30 people at the most and the watches on offer were surprisingly diverse and affordable. This is an auction where you can actually participate without being a millionaire. It felt a bit like going back in time, both in atmosphere and in price levels. We noted a very nice early Patek Phillipe retailed by Gondolo for a little over CHF 3,000 , a Rolex Bubbleback for CHF 4,000 and and extremely nice Heuer Solunar from 1950 selling for CHF 3,200. Admitted, not the models that will gain you the most likes on Instagram, but a good indication that by not following the crowd and the craze you can enjoy collecting very well on a realistic budget. The Antiquorum sale was a real eye-opener in that perspective.
We had the glamour, the action and lots of impressions packed in one weekend. Celebrating Horology, our overall impression was that the pre-owned and vintage watch market is healthy. Very healthy…