Talking piece of this is week is without a doubt the latest version coming from Audemars Piguets collaboration with Marvel: the Royal Oak Concept Tourbillon "Spider-Man". The launch of the watch in Dubai, alongside a one-off sold for $6.2 million, caused quite a stir on social media. Everybody has an opinion and it seems you're either in favor or completely against it.
Let's define what we're looking at. The Royal Oak "Concept" line is reserved for more avant-garde experimental high-end iterations on the Royal Oak theme. Both in design, watchmaking complexity and materials the Concept pushes the boundaries and has become a platform in the ultra-market where it meets Richard Mille, Roger Dubuis, some ultra-Hublots and even propositions from brands like Jacob&Co and Purnell. The sky is the limit.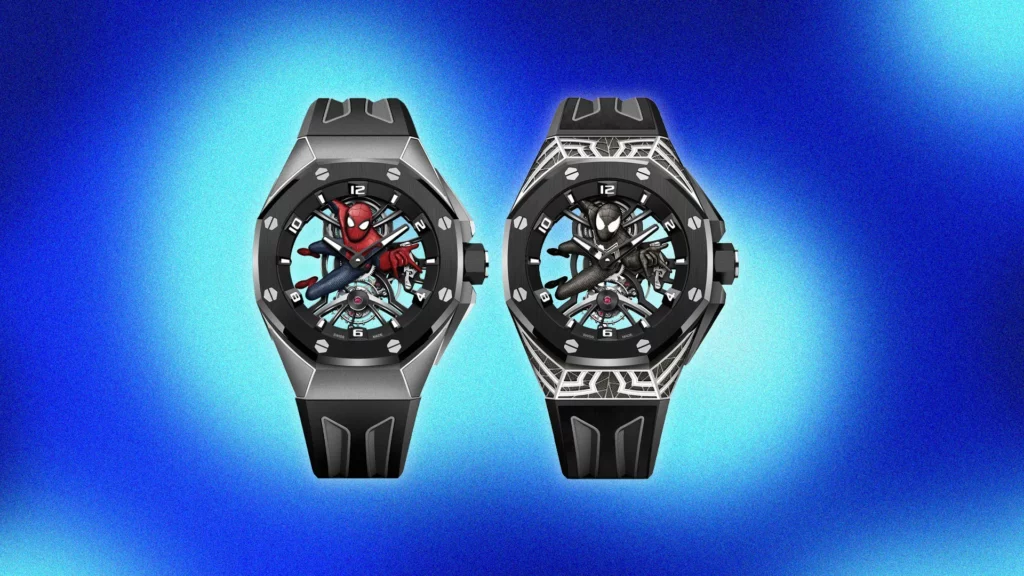 With the Concept as a basis AP has collaborated with Marvel Comics, which already resulted in the Black Panther version in 2021. This week the second collaboration piece was unveiled, putting a red Spider-Man prominently on the dial of the Concept Tourbillon. A limited edition of 250 pieces, retailing at CHF 195,000 apiece.
Naysayers claim that a brand with a heritage like AP can't do something like this. It's a concession to the bling billionaires, too much in your face and absolutely not in line with the position and heritage of the brand. Patek would never do anything closely related to this, why would AP? Can you imagine the Spider-Man being displayed in the Audemars Museum in Le Brassus? It's a joke and you shouldn't joke with high-end horology, that seems to be the message.
On the positive side people praise the guts of AP and its parting CEO Bennahmias. They mention the quality of the open-worked Manufacture Calibre 2974, the 50-hour hand-painting process of the Spider Man and the undeniable craftmanship that the watch represents.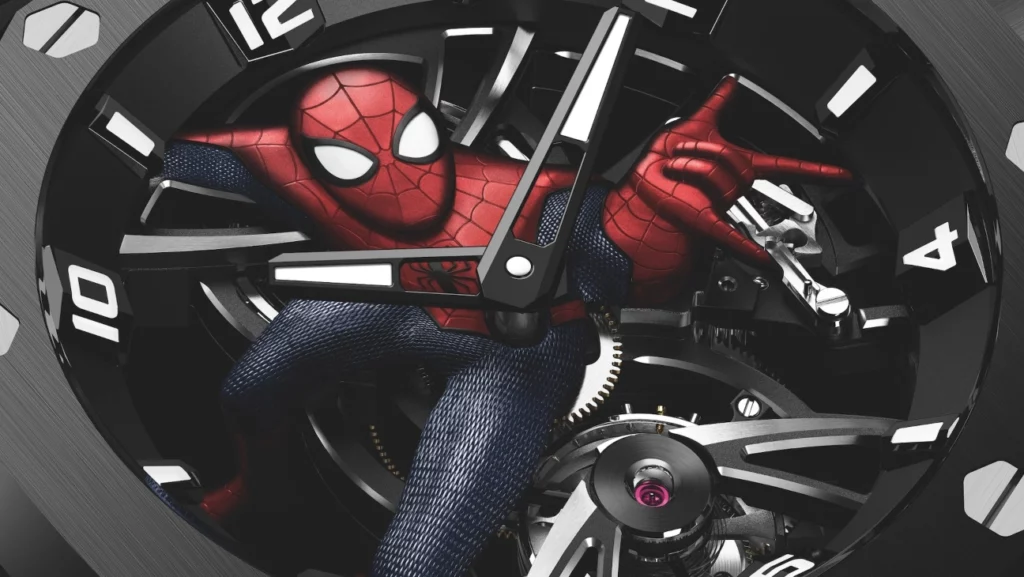 Where do I stand in this discussion? On the positive side. Do I understand why someone would pay 200K for this watch and would I make that choice myself? Both no. But for me that is not relevant. We are living in rapidly changing times, where taste and branding is globalized and new generations of wealth are calling the shots. Where Richard Mille is the token to ultra-luxury, perfectly matching with your Bugatti Chiron and Roy Lichtenstein in the living room of your Dubai mansion. That is light years away from the traditional, heritage-driven Geneva old school world where brands like Audemars Piguet emerged from. And what we all appreciate.
Brands like Patek Philippe and Breguet cherish that image, being their DNA for centuries, and with great success. Brands like Richard Mille, Jacob & Co and avant-garde indies such as Urwerk and MB&F were born in the 21st century and have a different position in the new world order of taste.
And Audemars Piguet? This is the brand that is bridging both worlds and moving forwards. That's brave and maybe not always understood. Never mind, they will sell the 250 pieces and something tells me this will not be the last Concept of this order…