During Watches and Wonders 2022, the brand introduced its new TAG Heuer Aquaracer Professional 1000 Superdiver.
TAG Heuer Aquaracer: the most famous dive watch collections
TAG Heuer's Aquaracer collection is without doubt one of the most famous dive watch collections around. The brand's latest addition further extends the professionalism of the collection. As the name suggests, it is water resistant to 1000m. That makes the watch suitable for usage by professional divers operating at extreme depths. While the diver's won't reach 1000m, the added 700m of the 300m model ensures the extra safety while operating at extreme depths.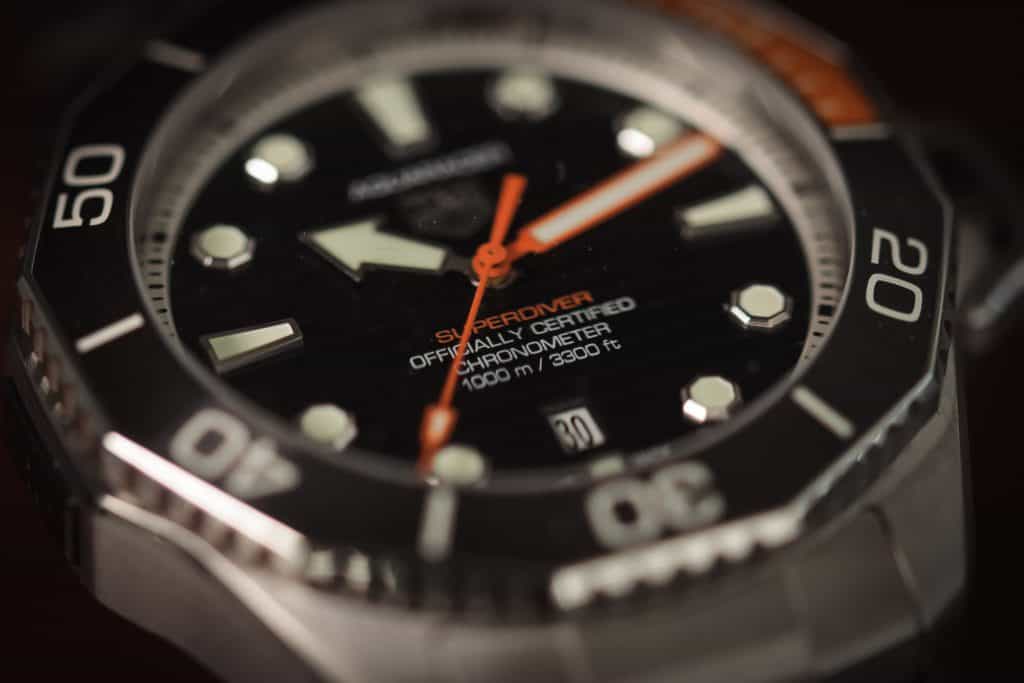 Grade 5 titanium
However, the 1000m water resistance is not the only feature that makes this watch a super diver. For improved robustness and wearability the case and bracelet of this 45mm diver is made of grade 5 titanium. Furthermore, it features a black DLC automatic helium escape valve that allows trapped helium to safely exit the case during decompression.
Titanium bridge
Matching its black colour is the screw down crown that immediately catches one's sight due to the titanium bridge that guards it. In contrast to the usual crown guards on each side of the crown, TAG Heuer opted for a bridge that extends when the crown is unscrewed. In the screw down state, it sits close to the case, ensuring proper protection of the crown.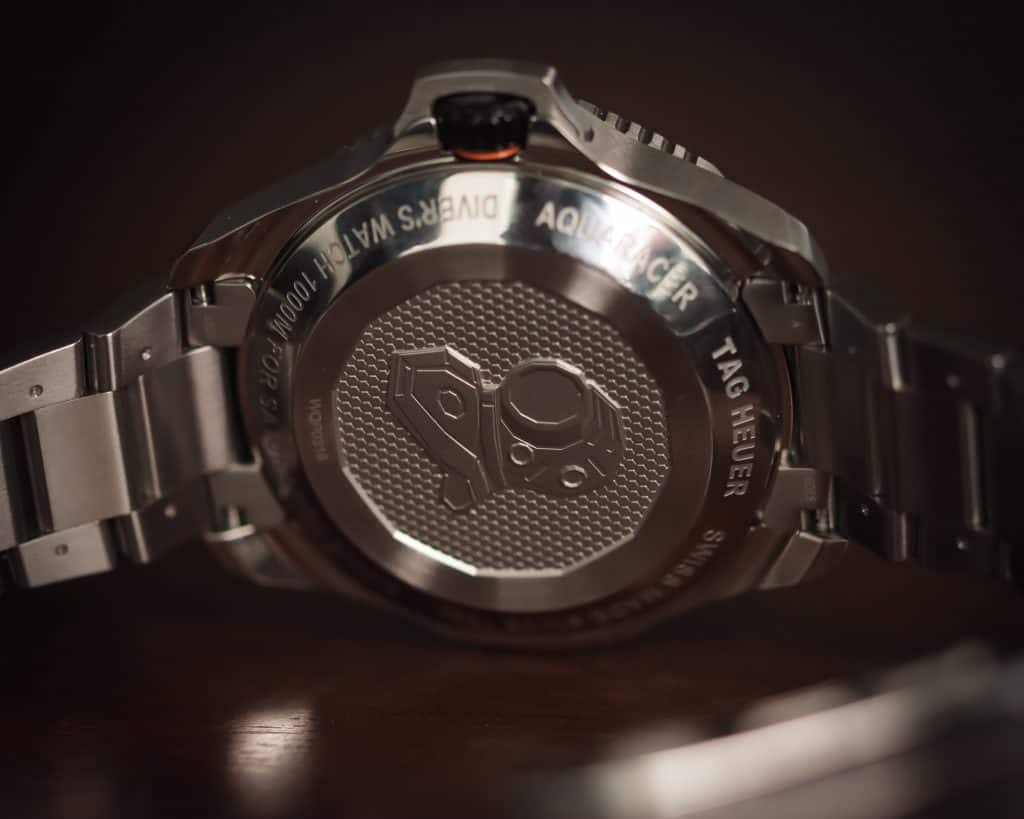 TAG Heuer Aquaracer, a dedicated toolwatch
Proper protection of the crown from shocks is a key task when developing such a dedicated toolwatch. This is why TAG Heuer coloured the tube of the crown in orange. The tube becomes visible when the crown is unscrewed. Thus it reminds the user that there is a threat of water ingress.
Decompression times
The same orange colour is also used on the bezel to mark the first 15 minutes of the dive. It also marks decompression times when ascending after the dive is finished. Separating these first 15 minutes from the rest of the black ceramic bezel offers improved legibility. The orange inlay isa special composite, also containing ceramic parts.
SLN X1, the highest grade of super luminova on the TAG Heuer Aquaracer
Furthermore, the minute and second hand are coloured in orange, providing high legibility against the black dial. Thanks to the usage of SLN X1, the highest grade of super luminova, legibility is ensured even in the darkest surroundings.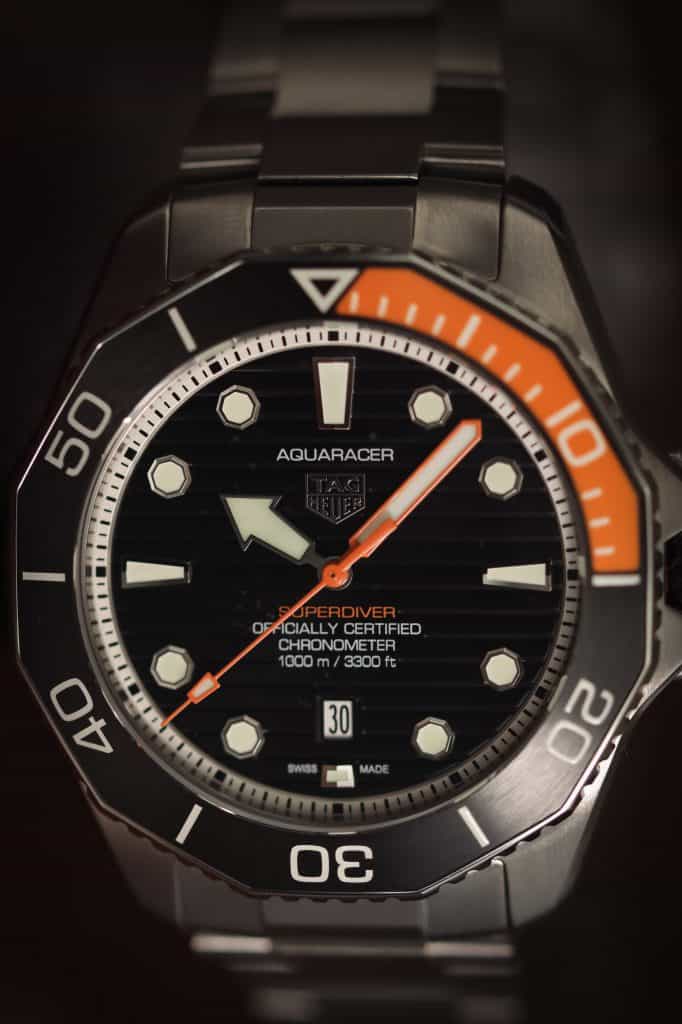 Powered by Kenissi
As you can see, the new Superdiver is quite an outstanding timepiece that not only debuts a state of the art professional dive watch, but also a new partnership with the Kenissi Manufacture SA. Kenissi will manufacture the TH30-00, a COSC certified automatic 70 hours power reserve movement with time and date function to TAG Heuers exact specifications.
All in all I genuinely enjoy the new TAG Heuer Aquaracer Professional 1000 Superdiver, as I genuinely enjoy state of the art dive watches and am a big fan of the Aquaracers design code.