Baume et Mercier is that brand that is always "there". While maybe not top on everybody's mind when talking watches, it remains strong fundament in the affordable luxury segment, with an excellent value for money proposition.
A new generation of tase
The Riviera range can be regarded as one of the brands icons, being with us since 1973 in a plethora of variations. What defines the Riviera from the start is its non-conformistic approach to the trends of the moment. In 1973 the model broke the codes in terms of style and size and the 12 sided bezel, parallel with the 12 hours of the day, became the hallmark of the model. In the early seventies the winds of change in horology were strong anyway, and next to the Royal Oak also the Baume et Mercier Riviera Sports Watch paved the way for a new generation of taste.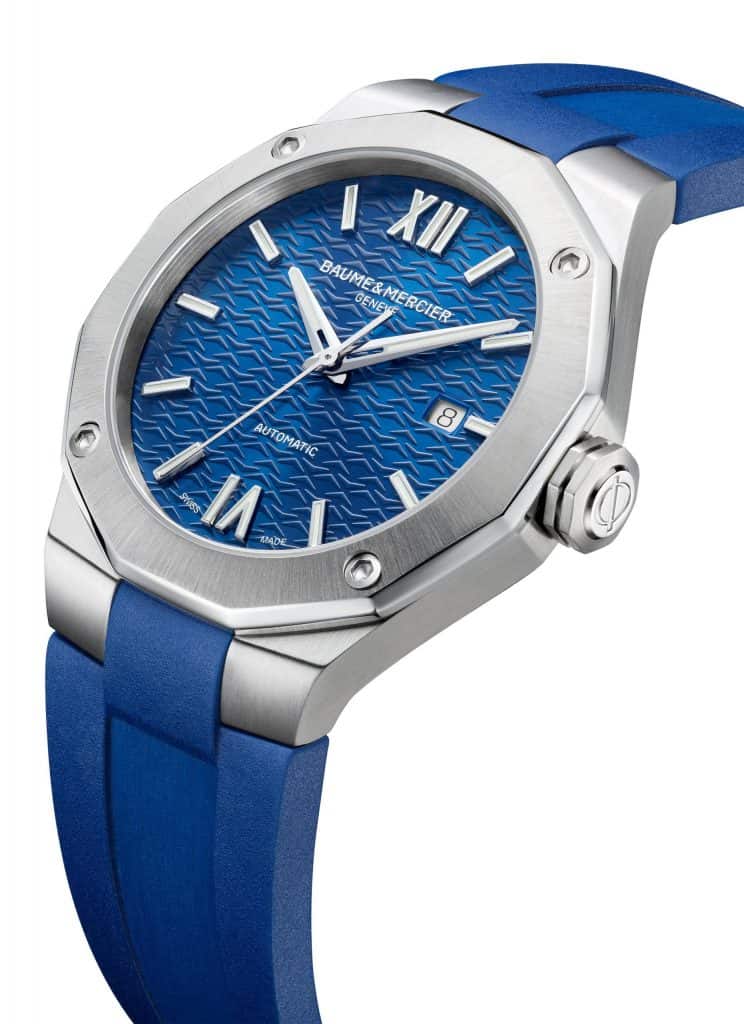 Fifth generation
This year the Baume et Mercier Riviera has its revival with a new generation, the fifth. The new line-up comes in three case sizes: 36, 42 and 43mm. Still true to its original form, the 12 sided bezel is omnipresent of course, but it comes in various packages. While a quartz version will be available for the 36mm, the two automatic movements (a Sellita SW200 and the more premium in-house Baumatic BM13-1975A) are the most interesting ones to look at.
When we look at the 42mm Baumatic powered models both a smoky-blue and smiky grey decorated sapphire dial are available, the first on a bracelet and the second on a black rubber strap. Both watches give a completely different look. The blue dial is a bit more classy oriented and the dark grey on rubber more sporty.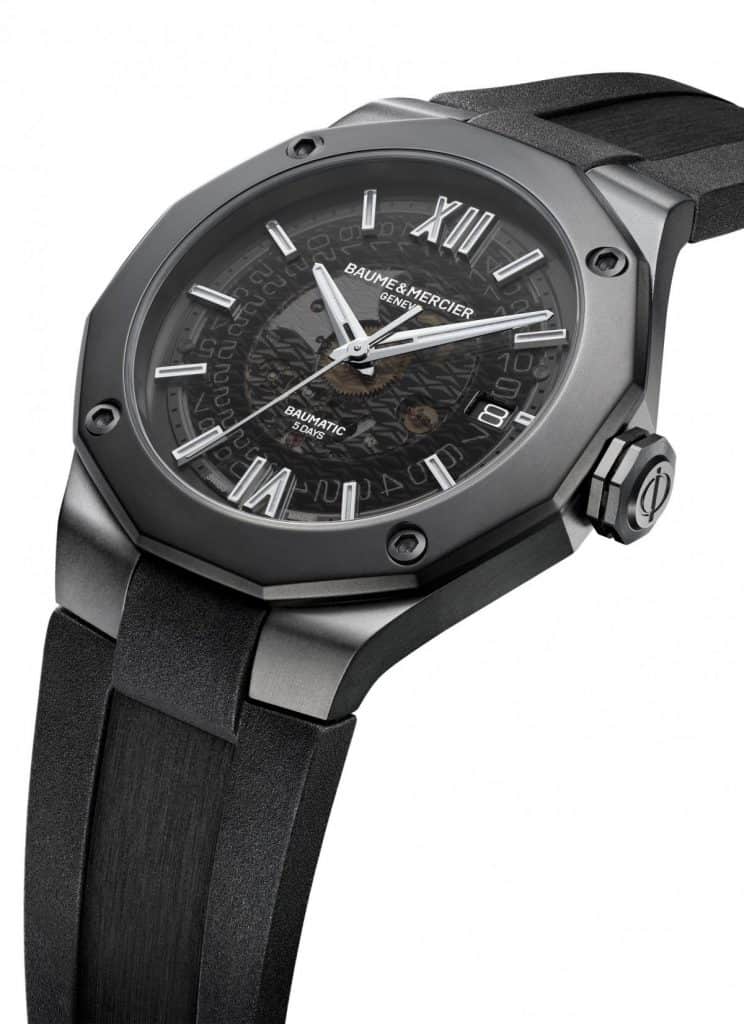 Price
It is great to see that the Baume et Mercier Riviera DNA is aging beautifully by not aging at all. Its' essence is untouched and at the same time the new Riviera models are fully up to date for 2021. The Sellita powered models are available at EUR 2,550/2,650 (rubber strap/bracelet). The Baumatics come at EUR 3,600 and 3,900, respectively.