Since Louis Cartier designed the Tank in 1917 many variations have been developed over the years. The status and significance of the Tank as a 20th century style icon will be known to many and I can't think of a watch model that comes even close to it. The original design with the vertical sidebars is so powerful and inspiring that it allowed many variations to grow and take their own position over the years. One of the more recent models is the Tank FranÇaise, originally launched in 1996.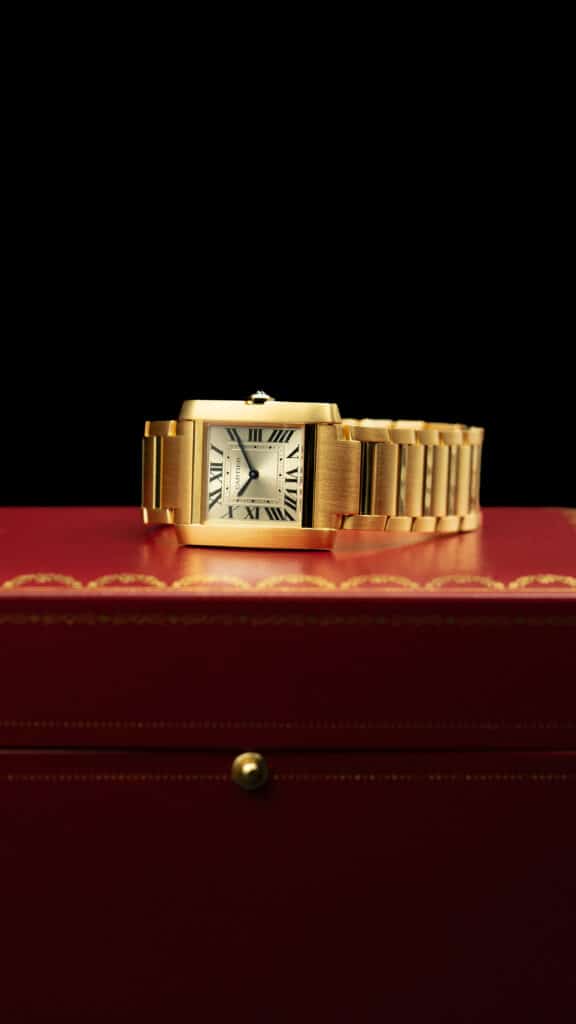 The Tank FranÇaise is in shape completely in line with the Tank essentials. The classic proportions, the dial with roman numerals and a railroad minute track as well as the cabochon on top of the crown: all elements are instantly recognizable for any Tank wearer. In 1996 the FranÇaise introduced a metal bracelet to the package, and added a more sporty touch to the elegance. It was a great commercial success.
The new 2023 line-up .is different in a evolutionary way. Making changes to an icon is a very delicate exercise, as you somehow deal with cultural heritage.. The changes are therefore subtle but visible nonetheless. The first observation shows a more sporty, sleeker watch than before. The bracelet is more integrated in the case, and the re-designed crown as well. The dial has some very subtle changes, almost untraceble to the untrained eye but adding to the whole package.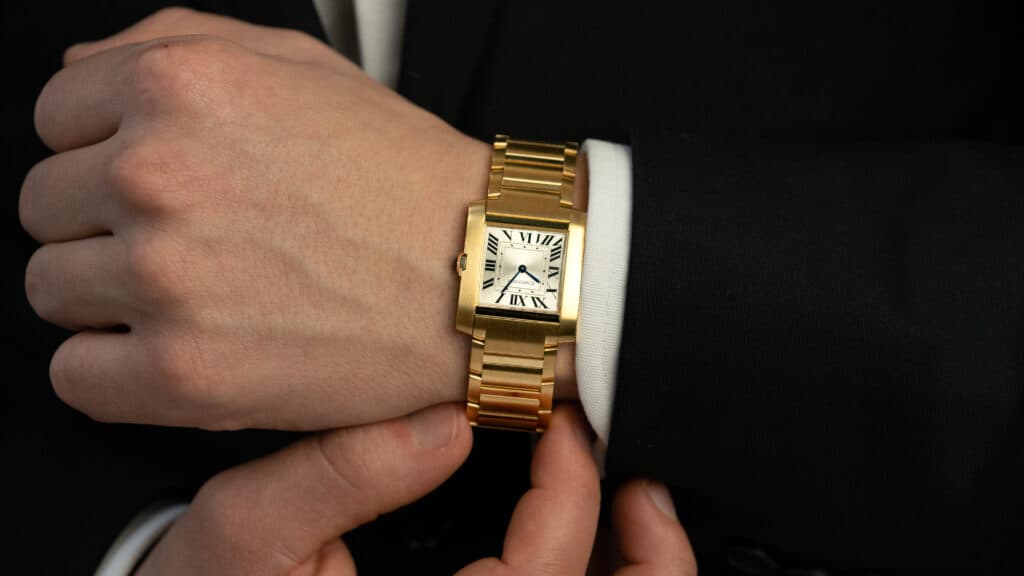 The new Tank FranÇaise comes in 7 different references, three sizes and in stainless steel and yellow gold. The small (SM) models measure 25.7×21.7mm, the medium (MM) 32×27 and the large (LM) 36.7×30.5. The large version has a date indicator at 3.00. All sizes come in stainless steel, while yellow gold (with or without diamonds) is reserved for the SM and MM versions.
While usually the size is a good indication whether you're discussing a male or female watch, the unique shape of the Cartier Tank makes this discussion irrelevant: the Tank FranÇaise is way too iconic and universal in shape for that, and all sizes will appeal to all sexes. With prices starting at 3100 euros the 2023 version is attainable to a relative large audience, interested in having a sporty yet elegant icon on the wrist.