The summer has arrived, and we see life going back to normal after a difficult year. All signs are green, and we are ready for a great holiday season! From a horological point of view, that should of course be celebrated with Colourful watches. Let's shine!
Shiny, Colourful Rolex watches
In the next few weeks we will go on the look-out for shiny, colourful Rolex watches. The brand that is synonymous with an evolutionary, conservative approach when it comes to looks, happens to have a surprisingly great variety of colourfulness when you search for it. Of course, the Rolex Oyster Perpetual 36 and 41, launched last year in bright colours such as red, yellow and blue has put colourfulness on the map for a lot of Rolex fans. The watches are a big hit. The tradition that a Rolex can not be had for its official retail price now also applies on the Oyster Perpetuals.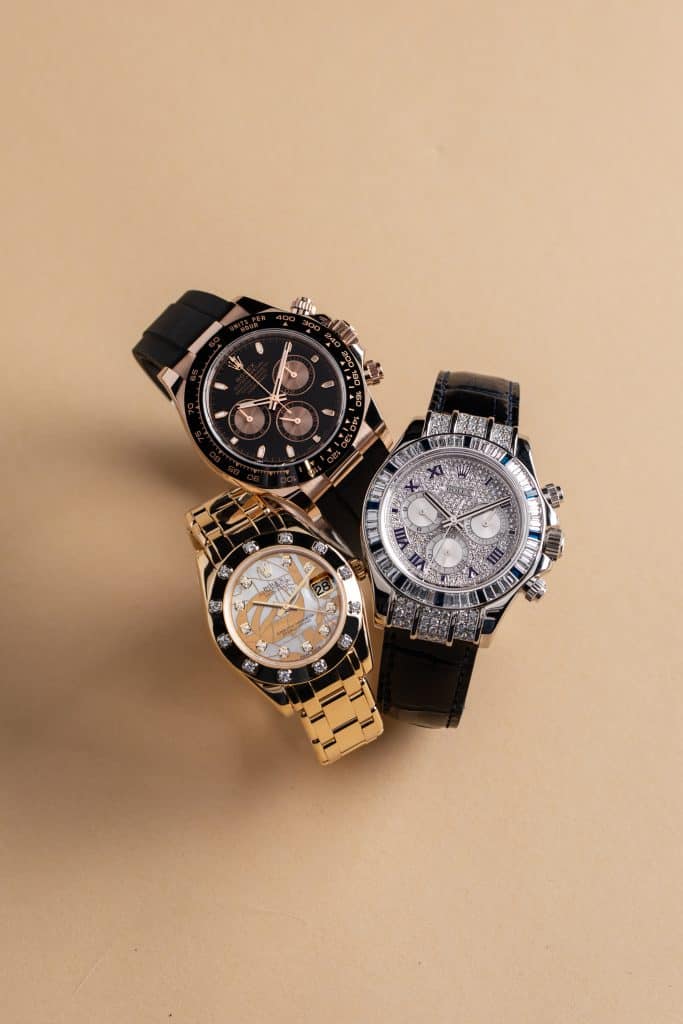 Stella and John
Rolex Colourfulness comes in different ways. The Rolex Oyster Perpetuals in bright colour continue a traditional that started in the 1970's with the now-called "Stella" watches. Nowadays, these are very collectable pieces. The "John Mayer" Rolex Daytona with its green dial is another take on coloured dials that has gained quite some reputation lately. And let's not forget the Daytona Beach!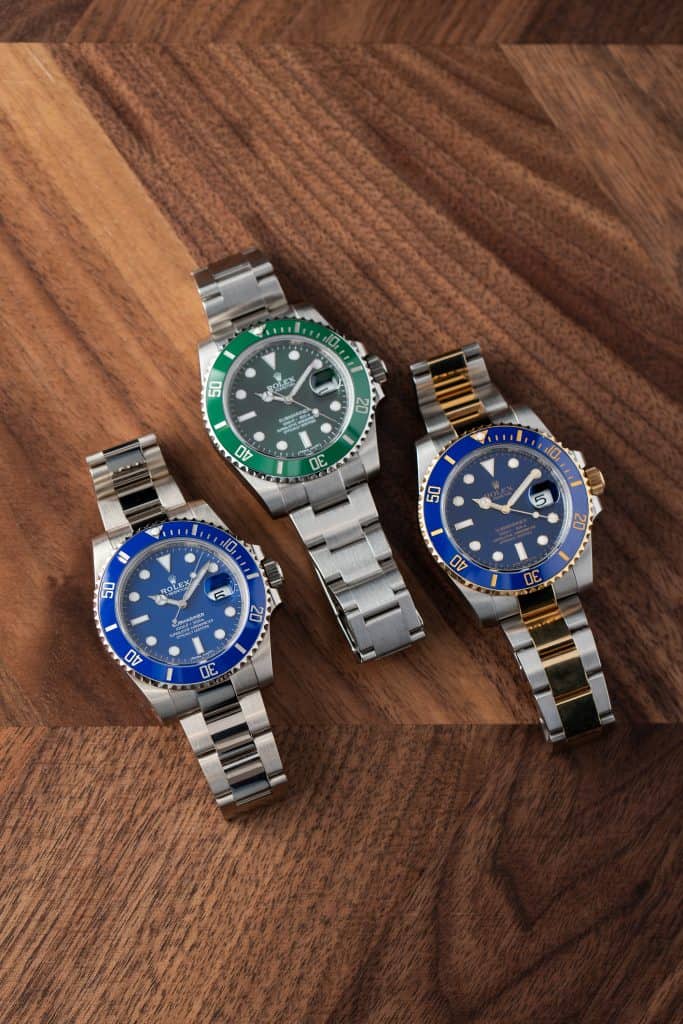 Rolex Daytona Rainbow
Another take on colourfulness is moving us into high jewellery. The use of coloured precious stones, such as diamonds, is a very literate way to make your watch shiny. Rolex has quite something to show here as well. The Daytona Rainbow (reference 116598 RBOW) is a larger than life character, a watch that fills every room it enters immediately, and as an owner you won't have to explain anything to anyone. Such as whether you paid list price or current market value, at $350,000 approximately four times list price. Just keep it for yourself and shine!
On Watchbox you find a big variety of Colourful Rolex watches for sale. Ranging from a little more than $3,000 to close to $200,000 and from 30 to 42 mm, there is something to be had for every taste and budget. The link below brings you to the special Colourful Rolex podcast and starts your journey.