Earth's moon, such as day and night is one of the oldest way for humans to measure the passing of time. Every year the moon passes through 12 phases, each of which takes 29.5 days. From being invisible, starting over as a sickle shaped disc, to the half moon and finally the full moon. It is always there and humanity has relied on this constant timing mechanism for centuries. In 2020, German watchmaker Dirk Dornblüth is introducing their latest novelty – the 99.6-M.
In-house movement
The watch is 40mm in diameter and 10mm high and powered by the brand's latest in-house movement. Being a hand wound movement, you will find a very handy power reserve indicator at three o'clock. The small seconds for precise setting and reading of the time at nine.
Indicated at six o'clock, you find the moon phase and just below the central hour and minute hand you will find the countdown indicator that indicates whether you are seeing an increasing or decreasing moon.
The movement features classic german finishes

Simeon Kremzow-Tennie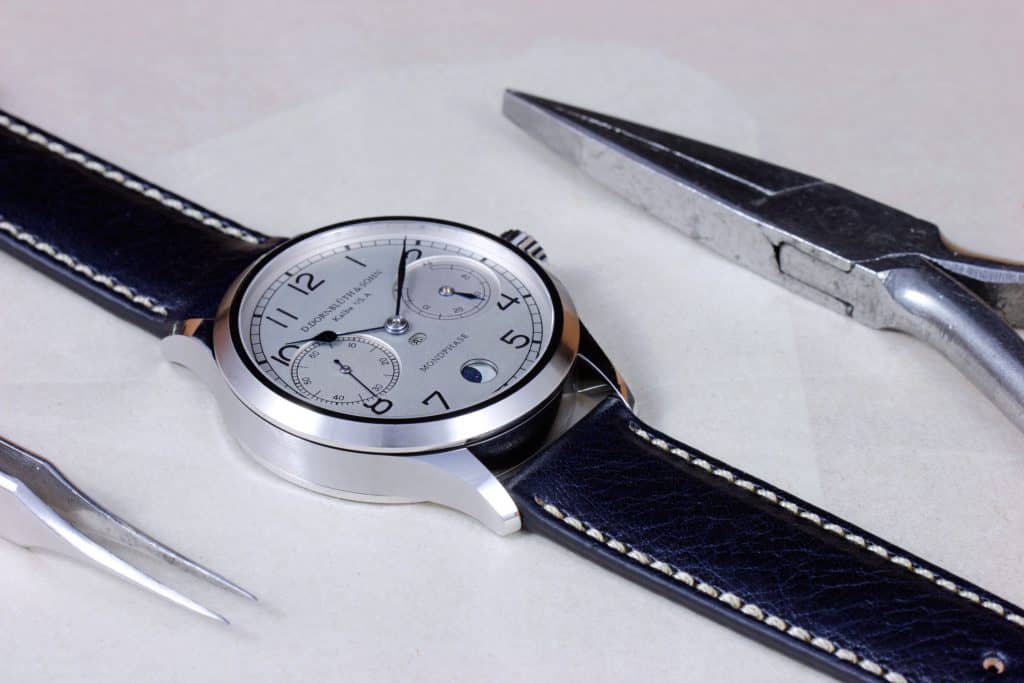 Classic German finishes
As with all of the watches of D. Dornblüth & Sohn, the movement features classic German finishes. Such as a beautifully engraved balance cock and gold chatons held by three heat blued screws.
Owning a unique piece from the brand, I am always delighted to see new timepieces being announced by them. I highly appreciate their current motivation to implement their complications in their 40mm or smaller cases, as these cases are more wearable for the most of us. 
The release of the Dornblüth 99.6-M also shows that this smaller brand (production is about 12 watches a month) is coping well with these tough times and the complication reminds us that the world will constantly move on even though 2020 is one of the most unusual years we have ever experienced. Therefore we should stay positive, continue celebrating horology and most importantly stay safe and healthy!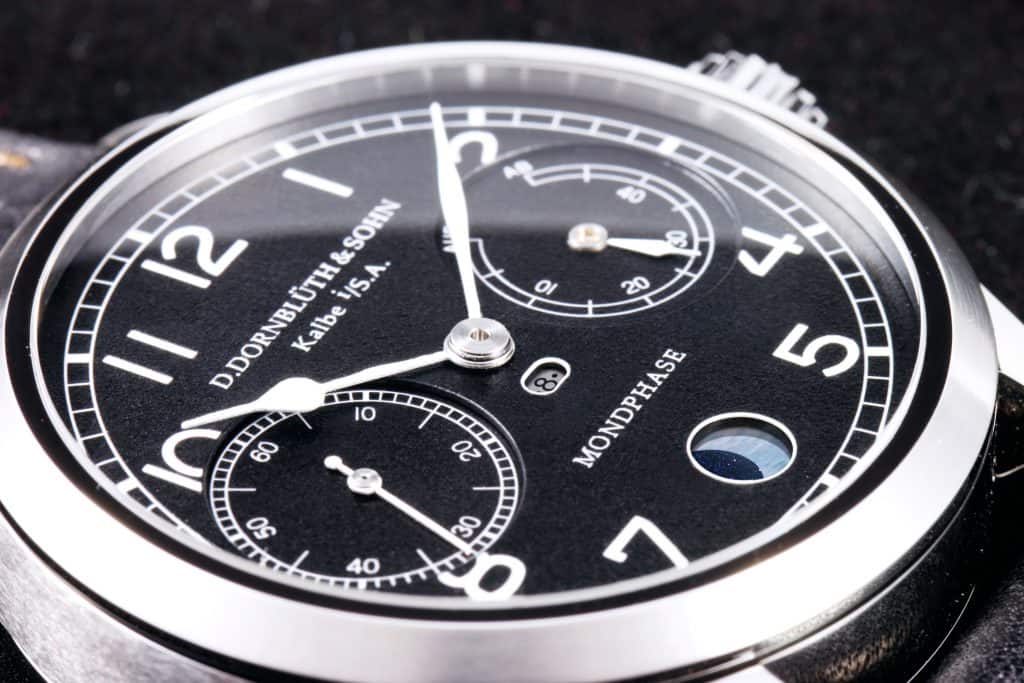 About Dornblüth & Sohn
In the tradition of the old masters, we use our craftsmanship, without computer-controlled machines, to prove that German watchmaking is also possible in the age of the Internet, just like our grandfathers.
Our parts are made and finished exclusively by hand using machines that are almost 100 years old, before the heart of the clock begins to beat from the sum of all parts. Each of our watches is unique, and is created in cooperation with the customer according to his individual wishes.