The Louis Moinet ASTRONEF is by far not the brand's first double tourbillon timepiece. They have already shown their capabilities of building such a watch with the magnificent Space Revolution Watch. With the ASTRONEF, the space theme is not as visible. And the design still makes it clear that this piece is not from the world of standard watchmaking. This is true haute horology.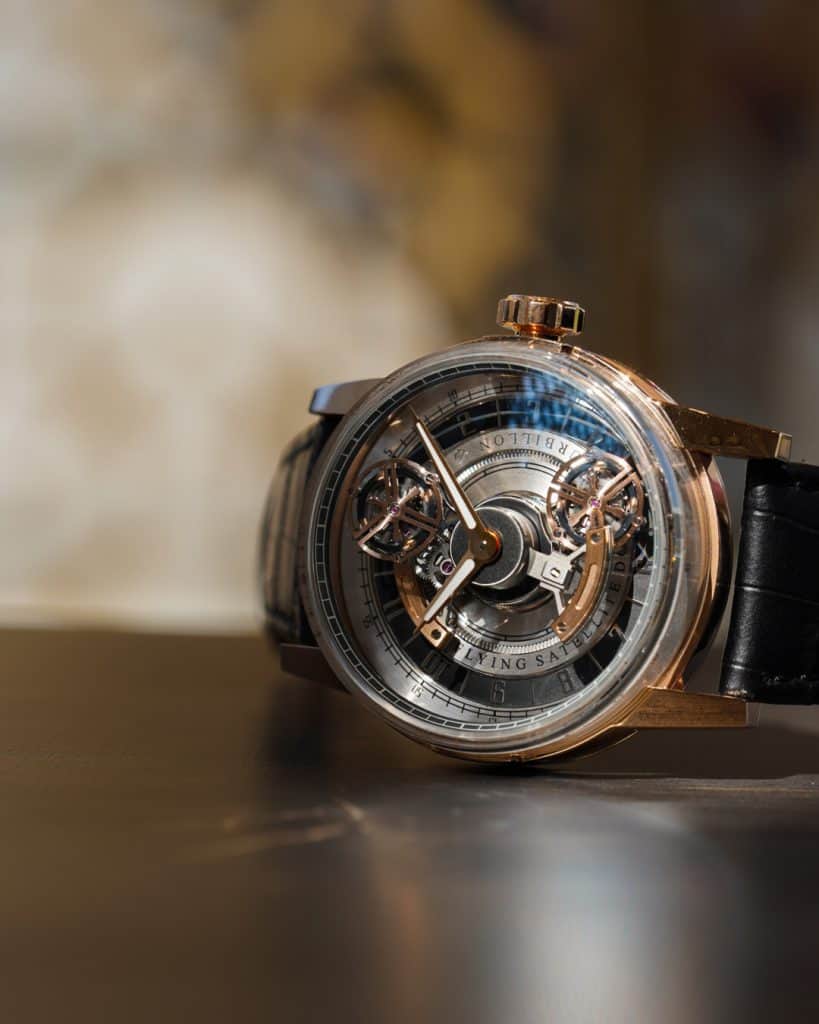 Interesting play of mechanics
While most haute horlogerie timepieces showcase their exclusive mechanics when you turn the watch over, the ASTRONEF exposes the two flying tourbillons on the dial side. Also, you see a central minute and hour hand. I am sure that one's view will most often just admire the two tourbillons with solid 18K gold counterweights. These fly over the dial and cross each other every 3 minutes and 20 seconds, resulting in a total of 18 crossings per hour. This interesting play of mechanics will surely result in the wearer spending a lot of time admiring the beautiful mechanics.
Louis Moinet ASTRONEF with black DLC
For excellent legibility, the surroundings of the numerals of the dial of the Louis Moinet ASTRONEF have been engraved and filled with black DLC. This results in a vibrant and highly contrasting design. And even though the double tourbillon mechanism takes up a good portion of the dial, Louis Moinet still shows the effort they put into designing a marvellous dial. In the center of the dial you will find a tower-like structure that houses the mechanics to turn the two tourbillons, as well as the central and minute hand. Thanks to this tower, it seems like the tourbillons are floating freely over the dial without any connection to the movement below.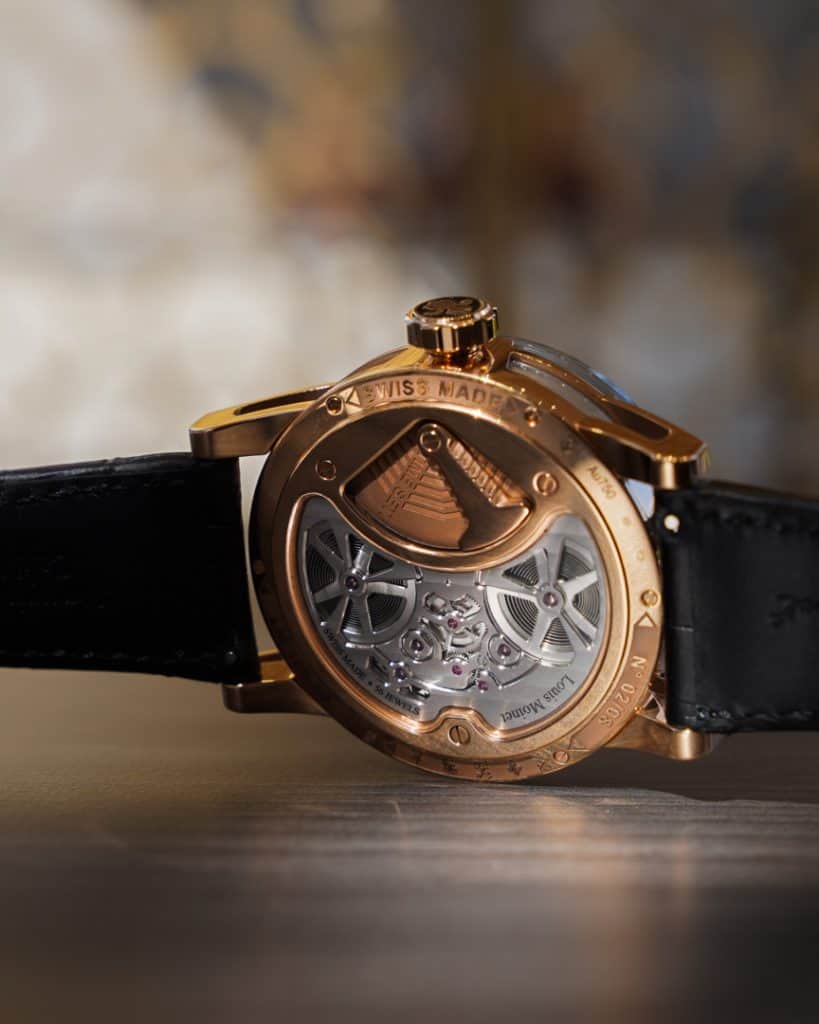 Limited to 8 pieces
Turn the watch over and you find the movement. It's visible through the sapphire caseback and contains two large mainsprings needed to power the double tourbillon mechanism. The movement is obviously finished to the same degree as the rest of the watch. It exposes this side as well, further promoting the transparent design of this watch. Being able to admire the complex mechanics from nearly all sides is a treat. It's probably my favourite design feature of this watch.
Being such an exclusive timepiece the ASTRONEF is limited to 8 pieces. It is very reasonable as it takes one month to produce and assemble just one of them. So if you're among the few lucky ones in the market for such an incredible timepiece, you better act fast.