Among the several special edition watches dedicated to the increasing awareness of the oceans fragile state, we have seen quite a few ORIS Aquis Date special edition models. While the model I am introducing to you today is also a special piece, it is not a limited edition.
The Oris Aquis Date Calibre 400 is one of the brand's core timepieces. It's design language can be found throughout the brands dive watches.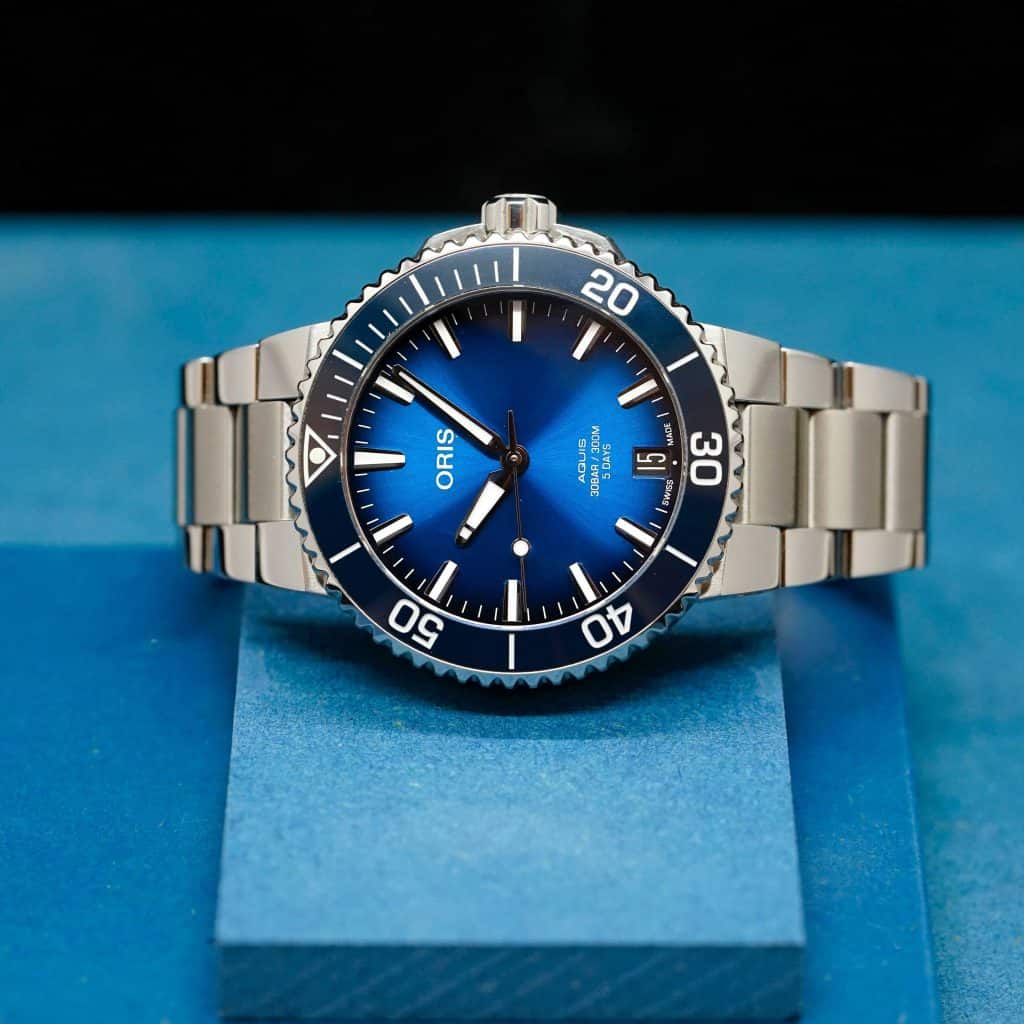 Calibre 400
While the model itself is not new, its internals are and this makes the ORIS Aquis Date so special. As the name already suggests, it is powered by the brand's calibre 400. This movement is the current pinnacle of Oris movement development. It boasts a 120 hour power reserve, -3/+5 seconds precision per day. It is also significant anti-magnetic resistance and owners can expect 10 year extended warranty.
I call this movement the current pinnacle of the brands watchmaking. I believe that we will see even more advanced movements by them in the future, highlighting the research and development going into these pieces.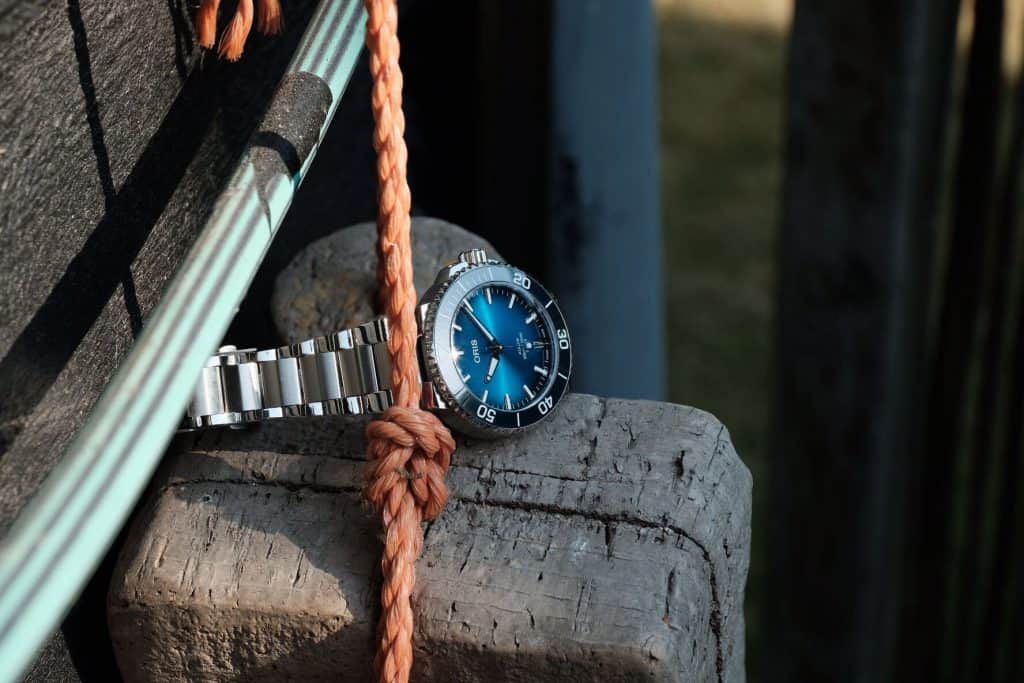 Appealing anti-magnetisme
Even though I appreciate all of the movement's features, the strong anti-magnetism is especially appealing to me. I am an electrical engineer by profession and my area of expertise (electric mobility) often gets me close to strong magnetic fields of EV engines. Therefore I prefer to wear anti magnetic watches like the ORIS Aquis Date. It can always happen that I come too close to a magnetic field which could damage my timepiece.
Exposed to 2250 Gauss
To prove that the calibre 400 of the ORIS Aquis Date is truly anti-magnetic, it was exposed to a magnetic flux density of 2250 Gauss. The watch didn't deviate by more than 10 seconds a day after exposure. This achievement is especially incredible, considering that the ISO 764 allows a deviation of up to 30 seconds per day after an exposure to 200 Gauss. Knowing that a watch, powered by this movement is able to keep up with strong magnetic fields and still continue to display the time precisely is something I highly appreciate, especially in my area of work.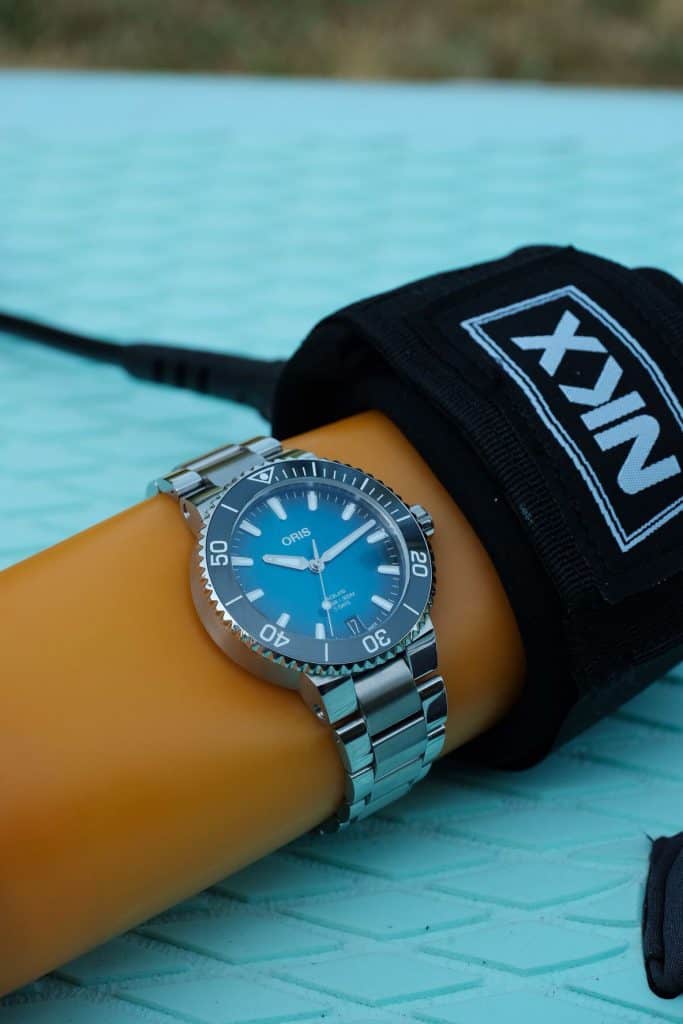 The ORIS Aquis Date is a true dive watch
Being a true dive watch the Aquis Date Calibre 400 comes in a 41.5mm stainless steel case. The watch can be worn by nearly everyone due to its universal size. With a 300m water resistance and a divers extension in the double secured folding clasp it's ready for a dive. The crown screws down against the case to ensure its water resistance. This crown offers a great tactile feel for precisely setting the time and date.
Sun-ray finished dial
To balance the sun-ray finished dial, which is available in green, blue and anthracite, the date window was placed at six o'clock and as little text as necessary was added to the dial. I highly appreciate this, considering there are watches out there that display texts of biblical lengths on their dials – keep it simple! In order to support the colours of the dials, Oris offers the dials with similarly colored ceramic bezels that will keep their shine and colour indefinitely.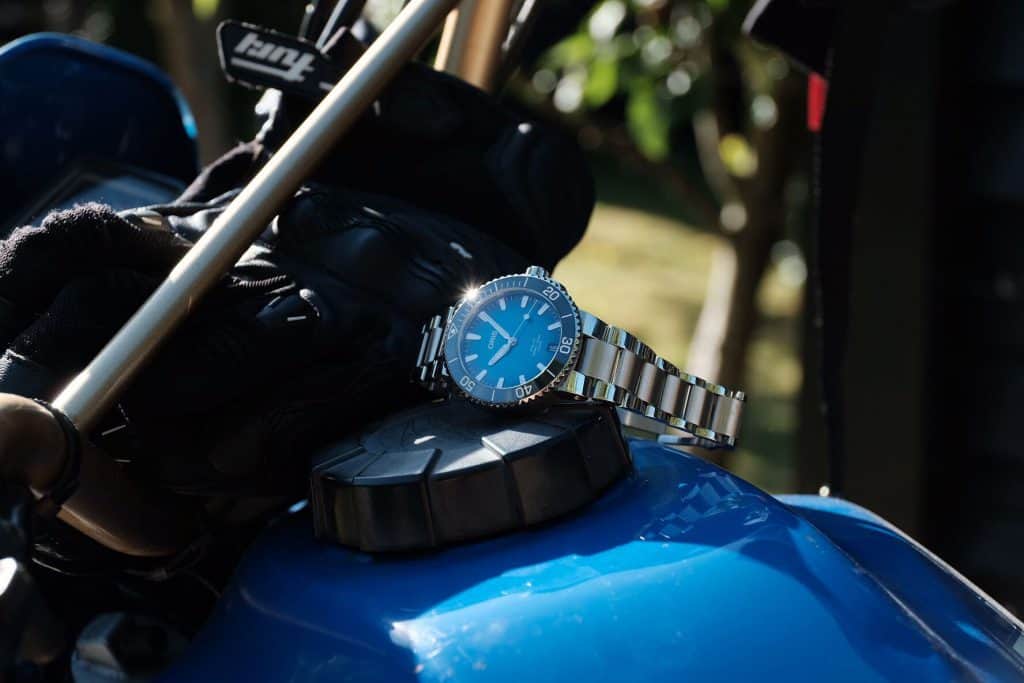 Industrial finish
Previous generations of the ORIS Aquis Date featured a closed steel caseback, which is nothing wrong for a dive watch.The Calibre 400 is visible through a large sapphire crystal that allows the owner to admire the industrial finish of the movement. And while I personally don't need to see the movement of a watch (unless we're talking haute horology), I find the exhibition caseback a fitting feature to further highlight the nature of the brand's latest movement. 
Price
Earlier I mentioned that Oris watches offer an incredible amount of value for the money. The new ORIS Aquis Date Calibre 400 is no exception in that regard. Priced at 3000 euros it is hard to find a similarly priced timepiece that offers similar features. That said, kudos to Oris for creating another absolute hit!