We're nearing the end of 2022 so it's that time of the year to reflect, contemplate and.. make top lists. The horological year was a good one. After two years of limited movement (no pun intended) we finally were able to meet again and Watches & Wonders in March was an important milestone in that respect.
The MoonSwatch took the world
And the watches? An exciting year for sure, where we saw the Swatch Group having its "Swatch Moment", when they launched the Moonswatch just before W&W. The watch raised a lot of attention and controversy at first and I have to admit that my eyebrows were raised for a couple of days. However, in hindsight we have to admit what a brilliant marketing move it was. To this day the queues are waiting for the boutiques and it didn't affect the reputation of the Speedmaster at all. On the contrary.
We also saw a good share of stuff we dream of. Exciting watches that take us further in terms of technology, concept and design. The Richard Mille RM-UP01 comes to mind, thinner than my credit card but unfortunately I couldn't swap the one for the other. The Bulgari Eden watch is another example in a different league, being the ultimate jewelry expression. An impressive piece!
2023 also brought us some brands that reinvented themselves and became visible and attractive again to new audiences. Parmigiani is a good example and currently a great success story, and also Hautlence and HYT seem to be back on track again, hopefully 2023 will bring new success for Ebel and a resurrection of Universal Geneve (One may dream, right..?)
My Personal Top 3 of 2022
All observations aside, the personal taste always prevails when it comes to making a top list. These are three watches that gave me a "wow" when I saw it, and quickly entered my want-list. As a coincidence, all three watches were launched during W&W and together they make a perfect 3-piece collection. Here we go.
Parmigiani Fleurier Tonda PF GMT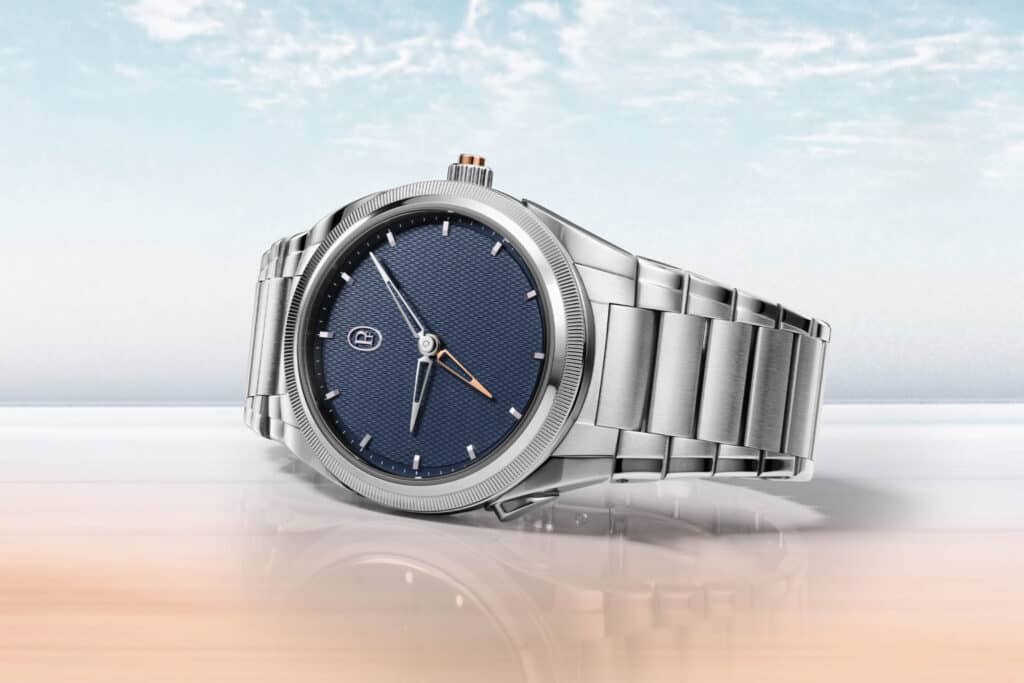 The recent rise of Parmigiani is not going unnoted. Under the helm of Guido Terreni, who was just award "CEO of the year" by Revolution, the brand went into an impressive repositioning. The result came with the Tonda PF in 2021, a well-balanced sports watch underlining the casual, sartorial chic the brand represents. This year the Tonda PF GMT came, with a very minimalistic approach on dual time. This is the kind of watch that you will keep wearing and will age like the best wine. It comes close to my ultimate everyday watch.
Cartier Santos Dumont (in rose gold)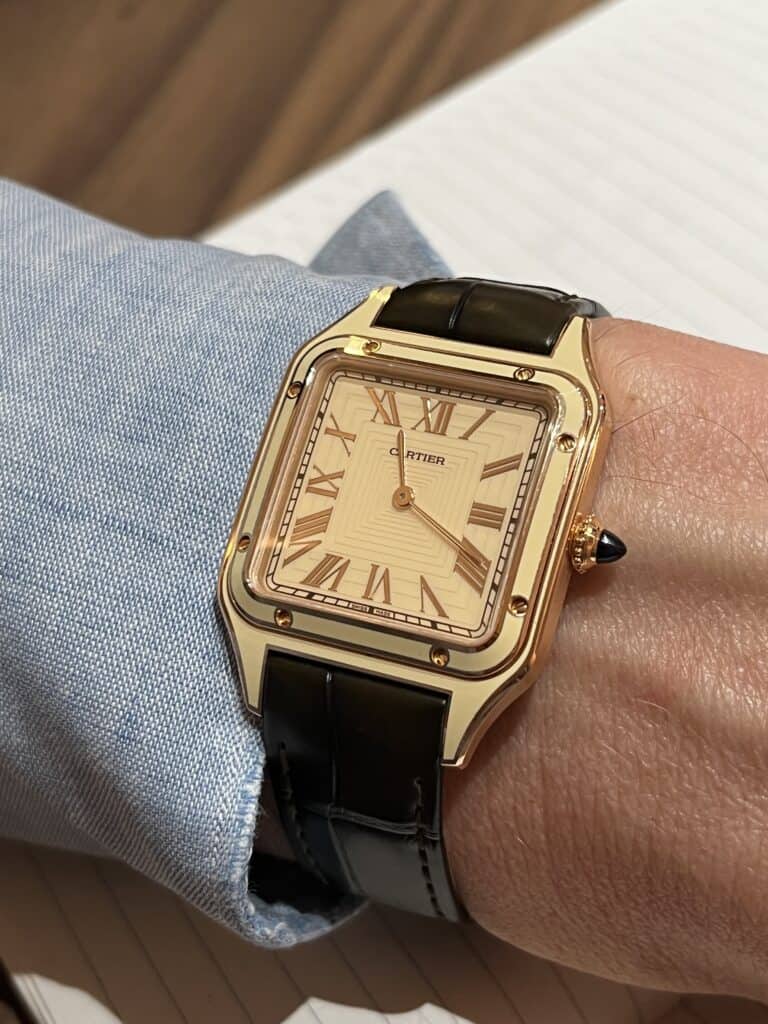 That moment on the Cartier booth at W&W when I was shown the new Santos Dumont was a true "WOW" moment. Cartier was already growing on me in the past few years, and for some reason the new Santos Dumont culminated my appreciation for the brand. The rose gold version with laquer dial stole the show for me, and represents everything Cartier stands for. Unique, timeless design that will never go out of fashion. I noticed more "wow"-moments with my colleagues and collectors which is remarkable as the watch is not ground-breaking per se, but just a great evolution of a design. It indicates the importance of the Santos Dumont.
Patek 5470P 1/10th Monopusher Chronograph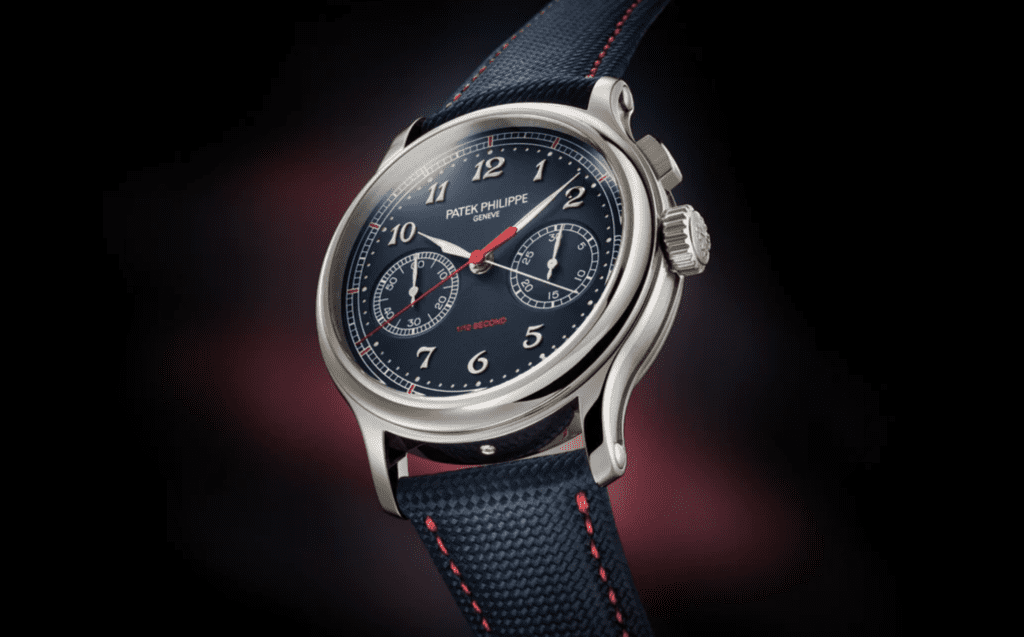 A few days after W&W Patek Philippe came with their masterpiece. Although I do not consider myself a Patek fanboy, the brand happens to amaze me almost every year with a spot-on piece and here it is. The 5470P 1/10th Monopusher Chronograph is regarded a Grand Complication, and the 41mm platinum case houses a manually wound movement that measures and displays 1/10ths of a second. The brand integrated their Oscillomax regulating organ, meaning that the special department responsible for the Advanced Research series was involved. Super high-end stuff, packed in contemporary looks. A true Dream Watch.
These three watches made it for me this year, notwithstanding the.great variety of other watches that also made an impression on me this year. I feel lucky to be in such an inspiring business, and wish you all a great, healthy and inspiring 2023!