NOMOS always cherishes its unique position amongst the Glashutte watchmakers. They share the eye for watchmaking quality with their neighbours but with more minimalistic looks and a playful touch. And it pays off, as the unique personality of NOMOS is recognised and appreciated by many. Recently NOMOS launched 4 new ladies versions of their Tetra model, the only square cased model.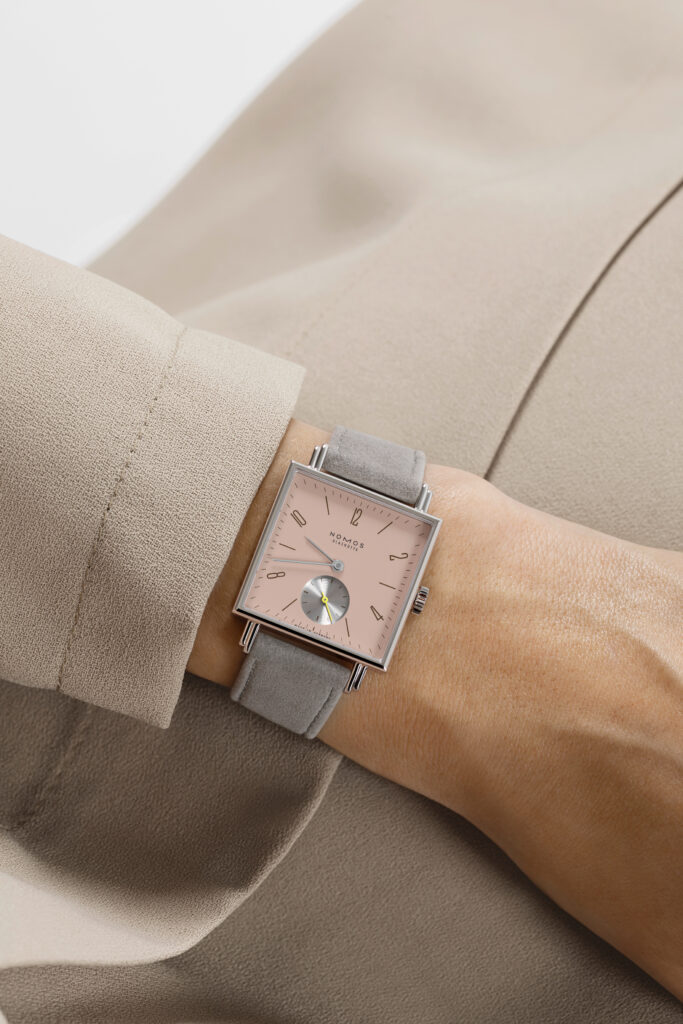 All new Tetra's offer a different shade of pink, and these look awesome and ready for the summer season. And if you would consider the models a bit quirky that is no coincidence. In fact, NOMOS has already anticipated that by naming all 4 variants after quirks, specific characteristics of a human character. The 4 watches are called "Die Unerreichbare" (The unattainable"), "Die Wildentschlossene" (the fiercely determined), "Die Fuchsteufelswilde" (the made one) and "The Kapriziose" (the capricious).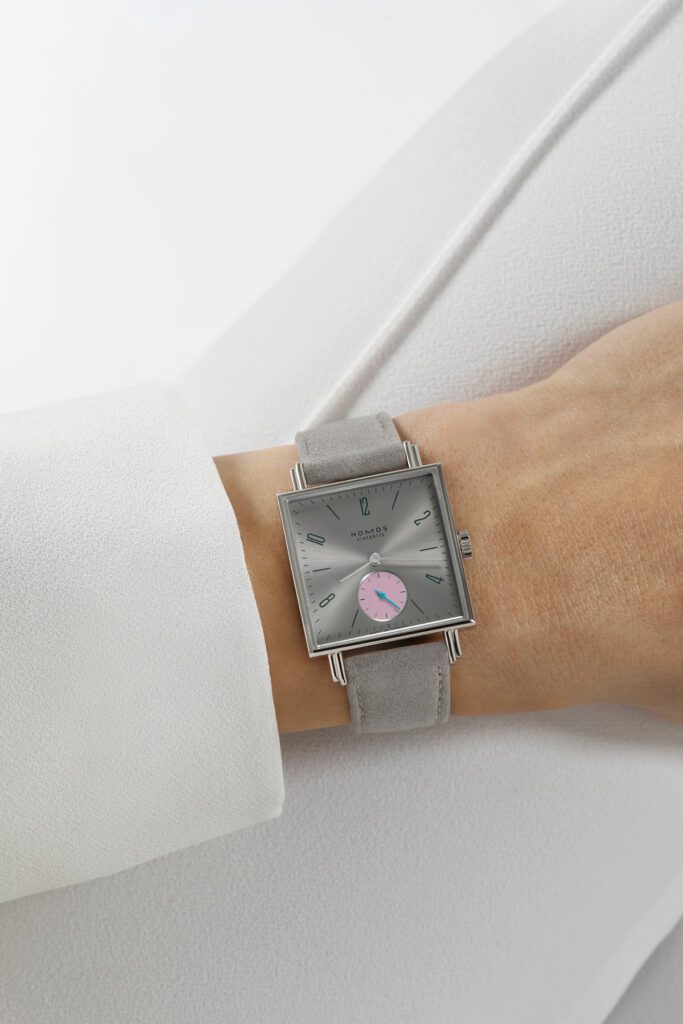 The new series is now the eight edition of the Tetra, and carry the regular characteristics that we know from the model. The neomatic DUW 3001 ticks inside the 29,5mm case, and all watches come on a vegan velour strap. The pink variations are modelled on the dial and sub-dial in a nice and contrasting manner. There's choice of a silver, rose aubergine and nude dial colour, and all variations will spice up your outfit and your summer.
The potential buyer now has two choices. Either you choose your favourite dial colour, or you stick to the watch that represents the quirk that comes closest to your character. Either way you'll have a high-quality watch, full of personality and some quirkiness..