One of the big success stories last year must have been the launch of the Chopard Alpine Eagle. In the segment of segments, the sports watches with integrated bracelet, the brand managed to impress with a timepiece that combined sportiness and chic in unique way, worthy of the Chopard name. Chopard made the Alpine Eagle available in ten references. You find these timepieces in two sizes, 36 and 41 mm, in steel and steel/gold configuration and instantly became a worthy alternative for the established players.
Chopard Alpine Eagle XL Chrono
Today the Alpine Eagle spreads its wings, welcoming a flyback chronograph in a new 44 mm diameter case. Being used to the time-only model, the contours of the full model range are becoming more clear. The Alpine Eagle XL Chronotakes the sportiness a few steps further. The 44 mm size and 13.15 mm thickness of the case give the watch a masculine look. The Lucent steel A223 case is again available with either an Aletsch Blue or Pitch Black dial, or in the bi-material version, combining steel with (ethical) rose gold with a Pitch black dial.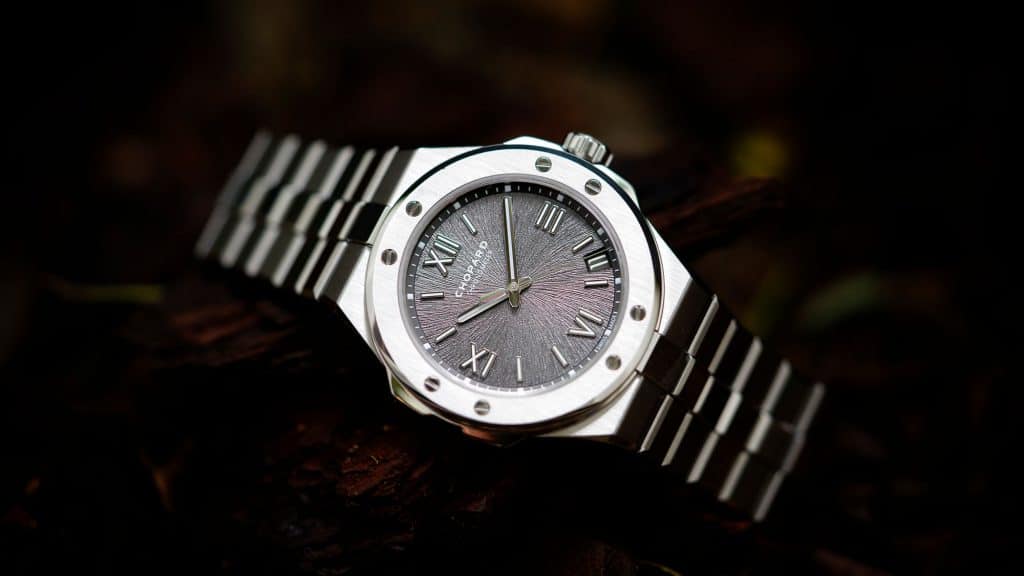 Whatever the case- and dial choice, it houses the beating heart of the new models. The Chopard 03.05-C movement, meticulously crafted by the Artisans in Chopards watchmaking workshops. And here everything lives up to the standards we might expect from the Maison. No less than four patents testify to the quality of the product.
Chopard created a unidirectional gearing system to prevent energy losses while ensuring rapid winding. This is a welcome function for the Chopard Alpine Eagle XL Chrono. Because the chronographs energy demand is usually massive, every saving is valuable. Another patent applies to a vertical clutch mode, guaranteeing accurate time-measurement starts. Three pivoting hammers with elastic arms facilitate smoother successive timing operations of the Flyback. And finally, a stabilizing element for the movement completes the technical innovations on the movement, patented by Chopard. It will almost go without saying that the precision of the Flyback Chronograph is COSC-certified.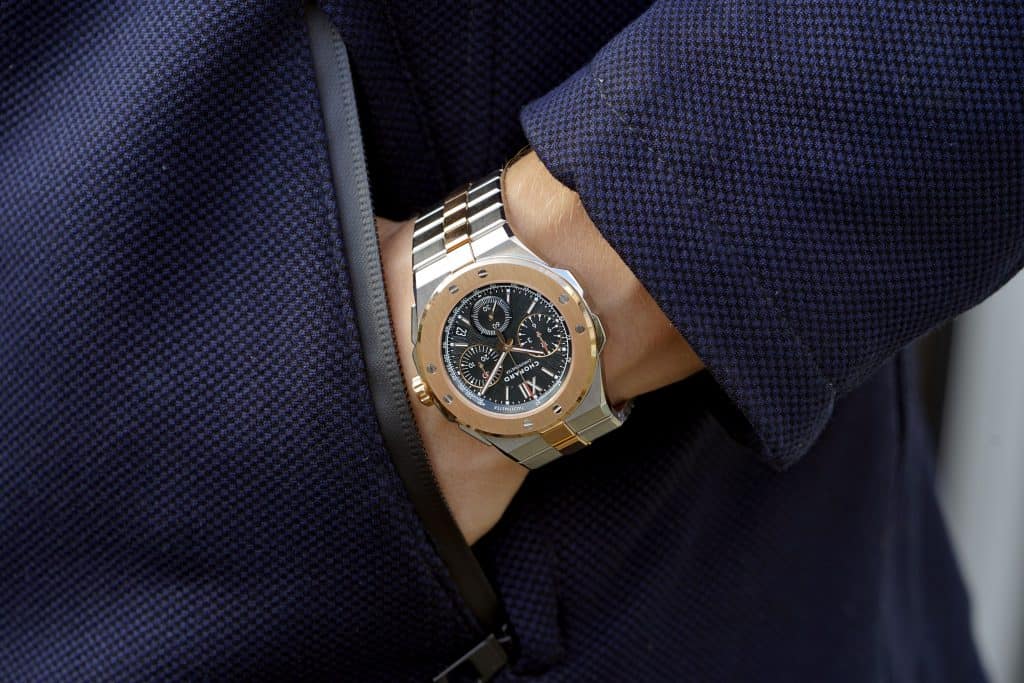 Not just a chronograph
With the Chopard Alpine Eagle XL Chrono, Chopard has succeeded in creating a new chapter to the already successful Alpine Eagle story. It's not "just" a chronograph added to the initial time-only version, but much more. It's a new piece where the balance between sportiness and chic is now much more on the sporty side. This allows a new market of buyers to consider Chopard a serious alternative to the more usual steel sports watches on the market.