A visit to Glashuette is always an event for watch geeks. The small Saxony town with 3000 inhabitants is the undisputed epicentre of German watchmaking, and when you position yourself at the train station you'll have a view on no less than 5 manufactures within a stone's throw.
In fact, the former train station itself is the HQ of NOMOS Glashutte, one of the youngest of the local brands. Founded in the early 1990's NOMOS has a different approach to watchmaking, more minimalistic and design-driven, and in doing so they have gathered a serious and enthusiastic following of collectors over the years.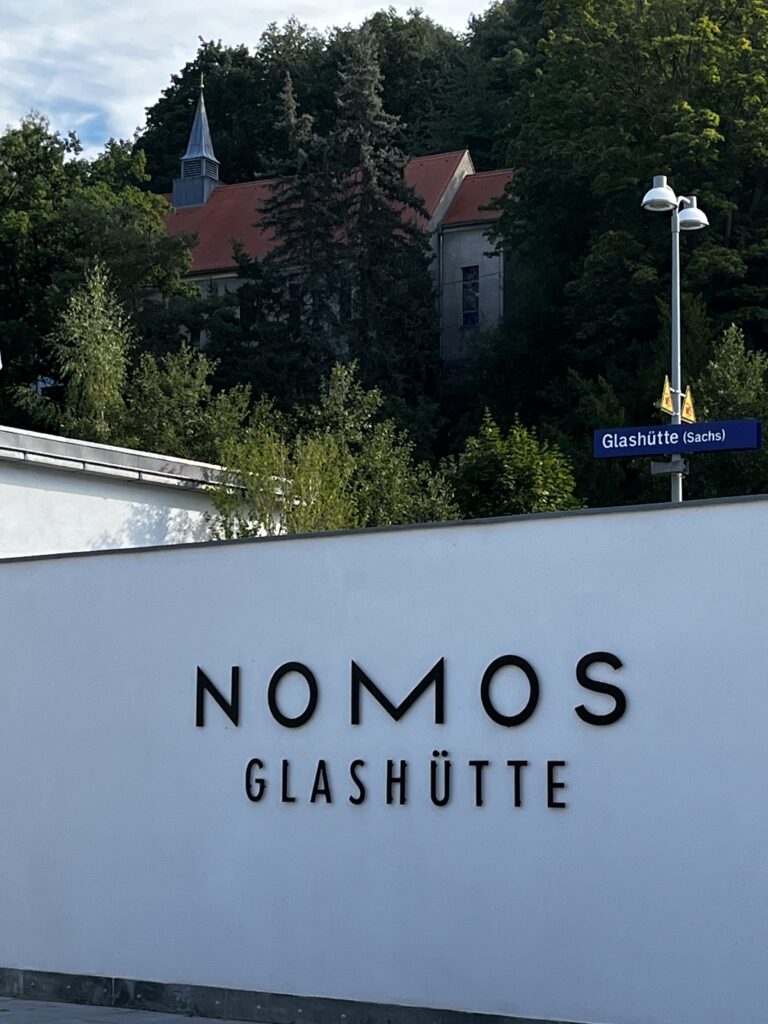 The fourth Forum was held in a church, also owned by NOMOS, and revealed the plans and the novelties for the next year. Amongst several embargoed pieces (watch this space..) the commercially most important news is due immediately: the Club Sport neomatik 39 in three versions, each with dial variations inspired by the colour rich Indian summer: The Tabac, Ember and Smoke.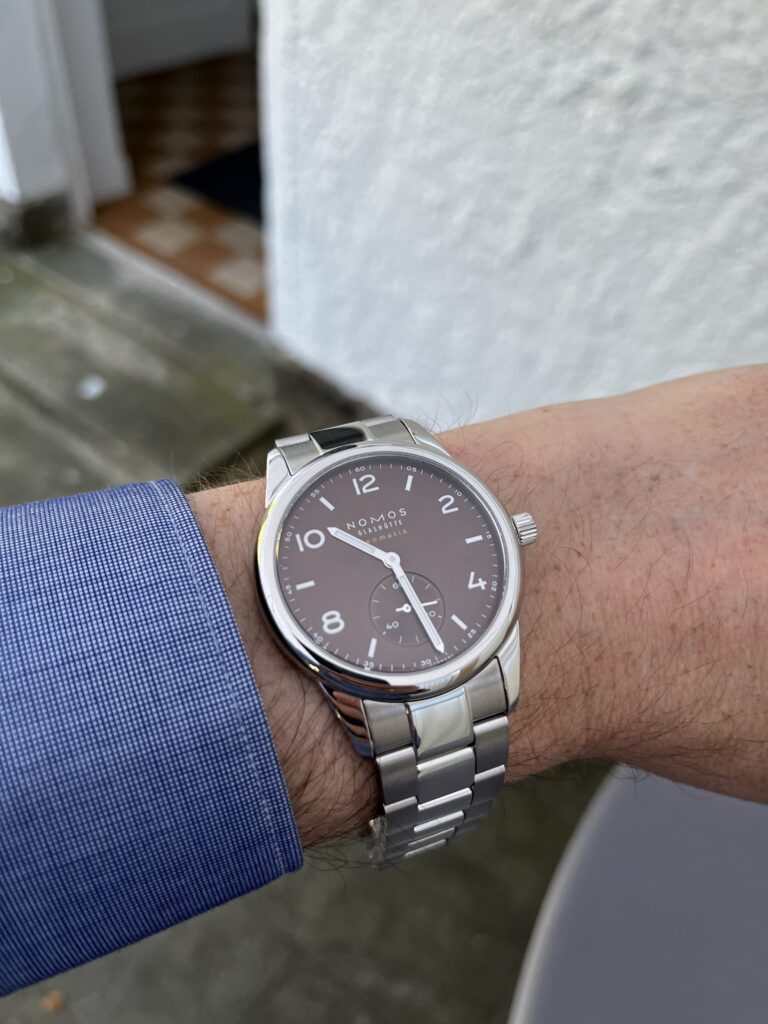 Before we move to the dials, the big deal here is the size. Between the 37 and 42 versions there was a gap that is filled in now and will probably prove very successful. 39,5mm looks like the perfect size for many wrists including mine. Here we have a very accessible daily beater that will appeal even outside the NOMOS fanbase. the thickness of 8,5mm gives the watch a slender look, in line with the brand DNA. Bulkyness is not in the stylebook of NOMOS.
The dial colours are inspired by the Indian summer. When the season slowly change from summer to autumn nature provides us with an exceptional colour palette ranging from gold, bronze, copper, brown and everything in-between. Tabac, Ember and Smoke are three interpretations of the palette and with all three you instantly feel comfortable. These colours will not shock and will not bore you, that's for sure.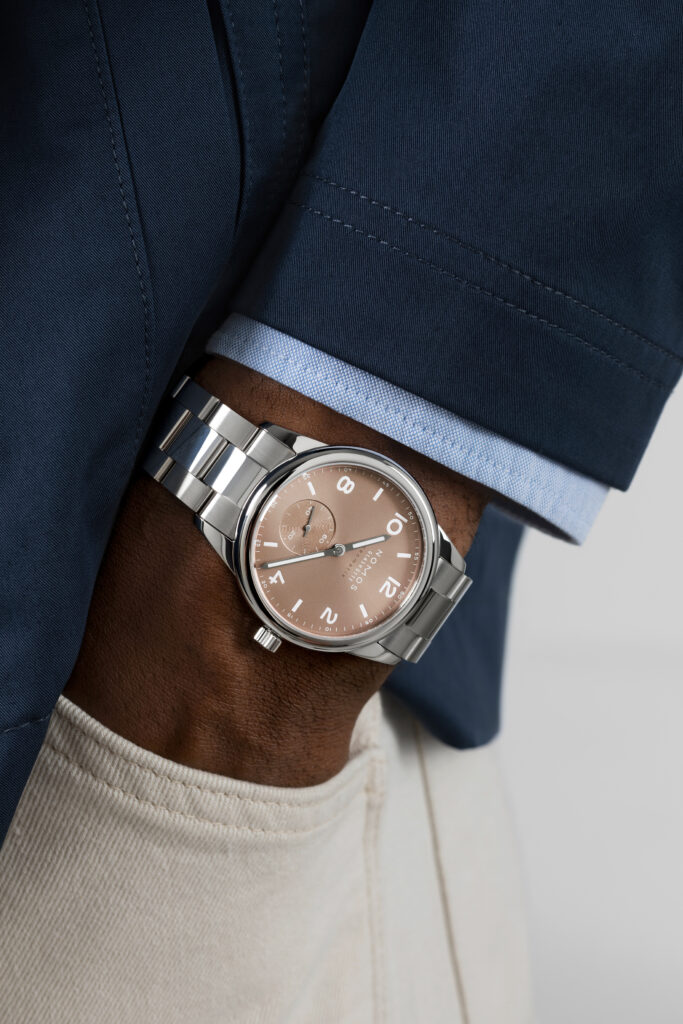 The Club Sport neomatik 39 is available immediately and is priced at € 3,120/$ 3,700. A sympathetic price range for a Glashuette timepiece with in-house movement. Now that the size is perfect for me, I might be tempted…