The Piaget brand has confidently claimed the "ultra-thin" domain in watches. The several Altiplano watches we have seen in recent years have become a league of their own, with high complications as thick as a dime. Combine that with the brands' reputation on skeletonization and the high level of finishing, and we more or less have a blueprint on what to expect.
The new Polo Skeleton puts these Piaget USP's in the case of probably their most iconic model, and the blending is beautiful. The Polo goes back to 1979 and in my opinion the importance of this watch is a bit under-rated these days. The combination of sportiness and chic really appealed in the eighties, when the Polo was a true token of glamour and success.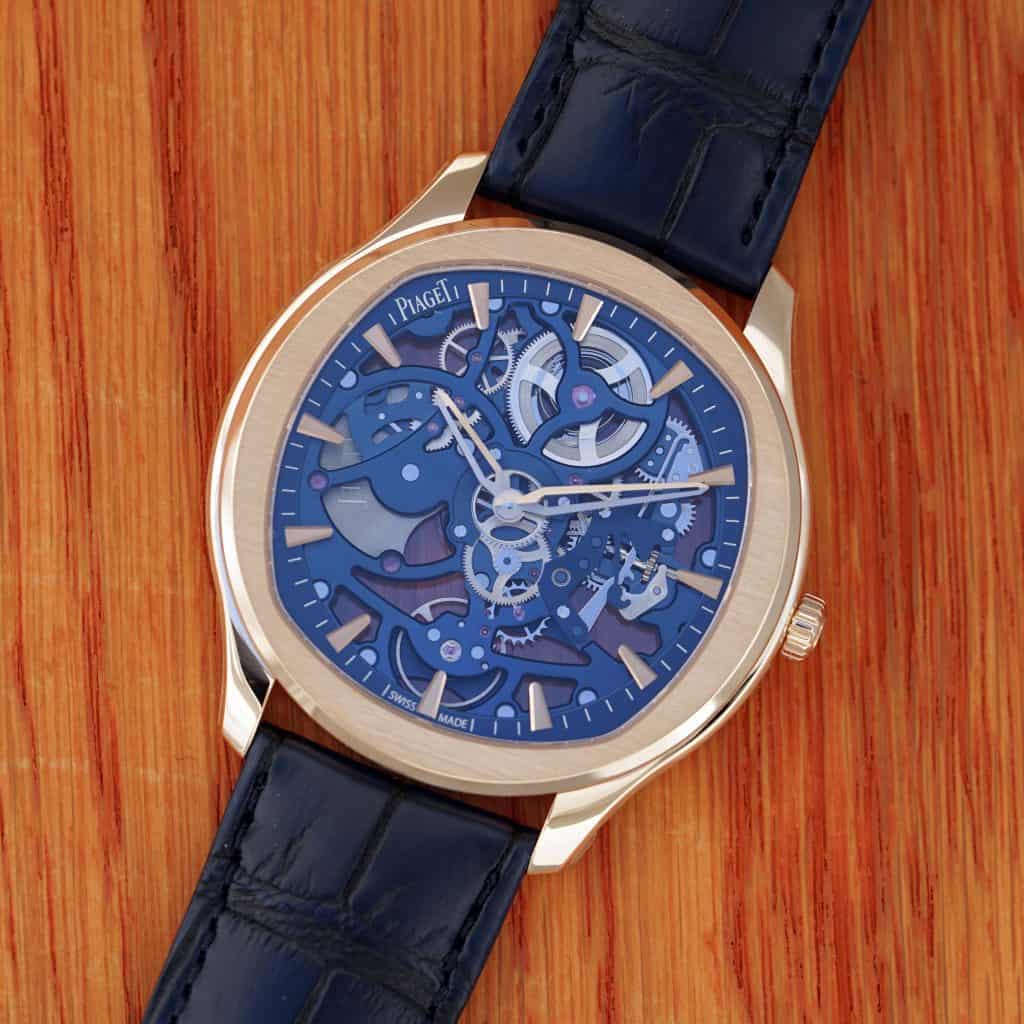 The Polo Skeleton brings things together in a beautiful way. Within the 42mm case, which is only 6.5 mm. thick, the skeletonized 1200S automatic movement with micorotor shines, and finds a good balance in attracting both from a sculptural and from an horological perspective. Here it shows that Piaget has its DNA in both horology and jewelry is stronger than almost any other brand and it appeals on both sides naturally.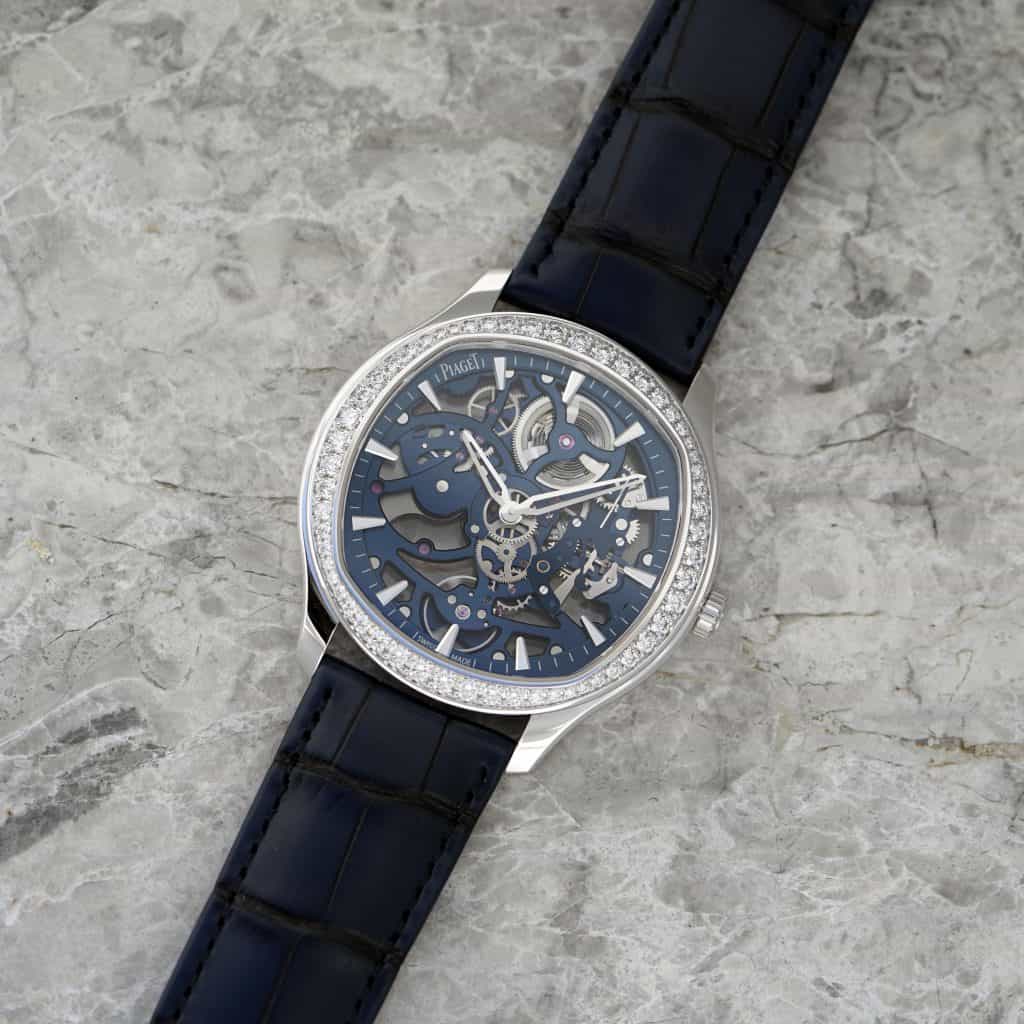 The watch comes in either a slate grey or a blue mainplate and this makes a very different appearance. The blue version is more explicit and stands out immediately, while I could imagine that as a daily beater the more modest grey one would be the more timeless choice. The blue version however goes very well in the gold case, giving a glamorous touch to it. Whatever your choice is, the Polo Skeleton will be delivered with an easy interchangeable system for the strap and bracelet, adding comfort and variety to your wearing options.
Piaget is asking CHF 28,700 for the steel Polo Skeleton, which is obviously a lot of money. However, I could not think of another high-end sports steel watch that combines the mix of this level of finishing and fine watchmaking in such an elegant, ultra-thin package. Therefore it deserves your serious consideration when you shop in this price range..