The Rado Captain Cook Bronze
You wouldn't know it if you didn't know it. But the first RADO Captain Cook watch design was launched in 1962. That explains the curved "Chevet"-sapphire crystal and the distinct hands and hour markers. All signs of a past time. However the material is not inspired from the past, but instead a recent trend: bronze.
The RADO Captain Cook Bronze is not a bronze watch like any other bronze watch. First of all, RADO coated these three new models in three microns of 23 karat gold. Which means the watch will not show patina until this coating has been somewhat worn off.
The alloy of the bronze also differs as it is a mix of copper and aluminum (CuAl), opposed to standard bronze, made of copper and tin. This CuAl alloy instead offers a somewhat champagne-looking yellow look.
Being a world champion of ceramic, the bezel on all three new Rado Captain Cook Bronze watches are made of high-tech ceramic. That perfectly matches the colour of the dial: a bright green, a deep blue and a greyish brown.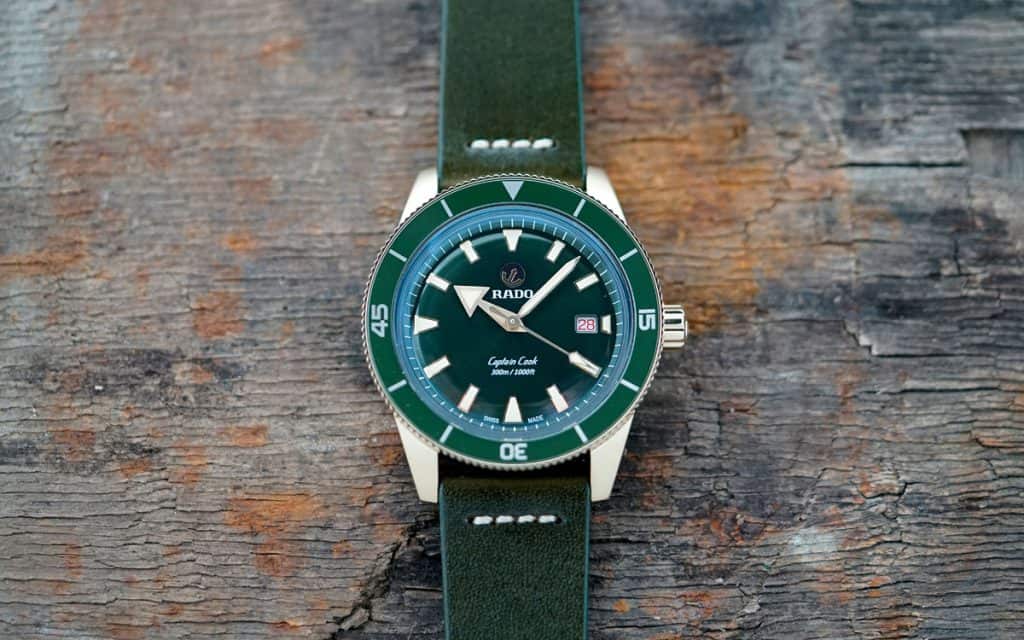 The turning anchor on top of the dial indicates that this Rado fitted with an automatic movement, ETA C07. This movement uses the Powermatic 80 with anti-magnetic properties through the use of a silicon escapement. And when the anchor starts to turn in a more dull way, indicating that the 80 hours of power reserve does not function as promised, it means it is time to have the movement serviced. 
Three seahorses
RADO has three seahorses engraved on the titanium caseback. The Rado Captain Cook Bronze watch offers a screwed-on caseback that guarantees a water resistance of 300 meters. If only one seahorse was engraved, it would have meant the caseback was a snap-on.
The price is of this Captain Cook Bronze is CHF 2600. That is an attractive offering if you're in for a bronze, sporty watch from a reputed brand such as Rado.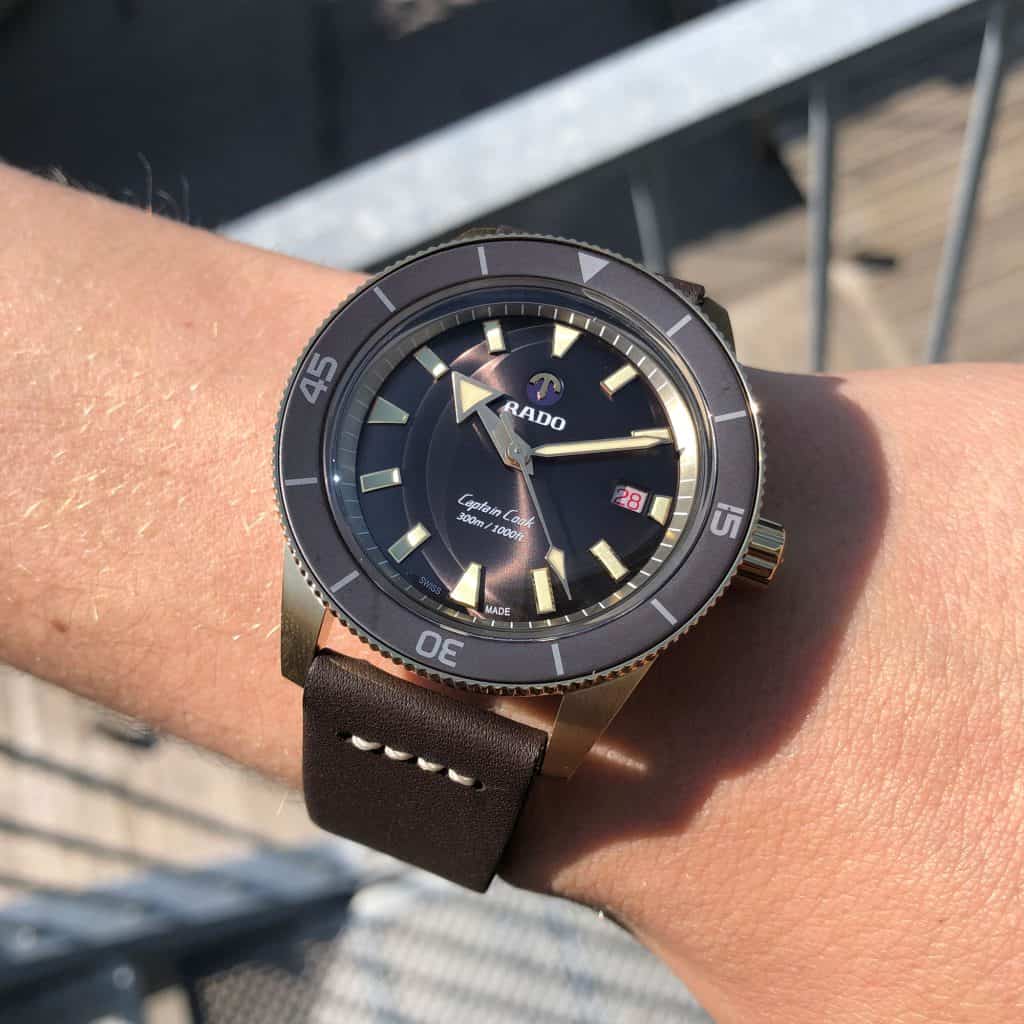 About RADO
Rado, as the Master of Materials, is famous for the way it has revolutionised traditional watchmaking. The brand is leading the industry by introducing high-tech ceramic, ultra-light high-tech ceramic, colourful high-tech ceramic and Ceramos to its design-led collections. 
The brand is an award-winning designer with numerous prestigious international prizes to its name. In the industry considered the most forward-thinking design player in the watch industry today. Rado has always been a pioneer and leader, setting the standard and raising the bar. The RADO Captain Cook is the living proof.