Rolex GMT-Master and GMT-Master II, a little history.
The 1950's must have been very busy at Rolex, as many of the best-known (and iconic) models that we all admire today were developed and launched in that decade. Imagine that the Submariner, the Explorer, the Air-King or the Milgauss all emerged in the 50's. In one decade Rolex made its name. 
That the subject of this article, the legendary GMT-Master, is also a product from the 50's is no coincidence. Post-war economies were booming and traveling between continents and different time zones became more common. The relevance of having a watch that displays those time zones became clear. Rolex was stimulated to come up with a watch for pilots and travellers. The GMT-Master was born.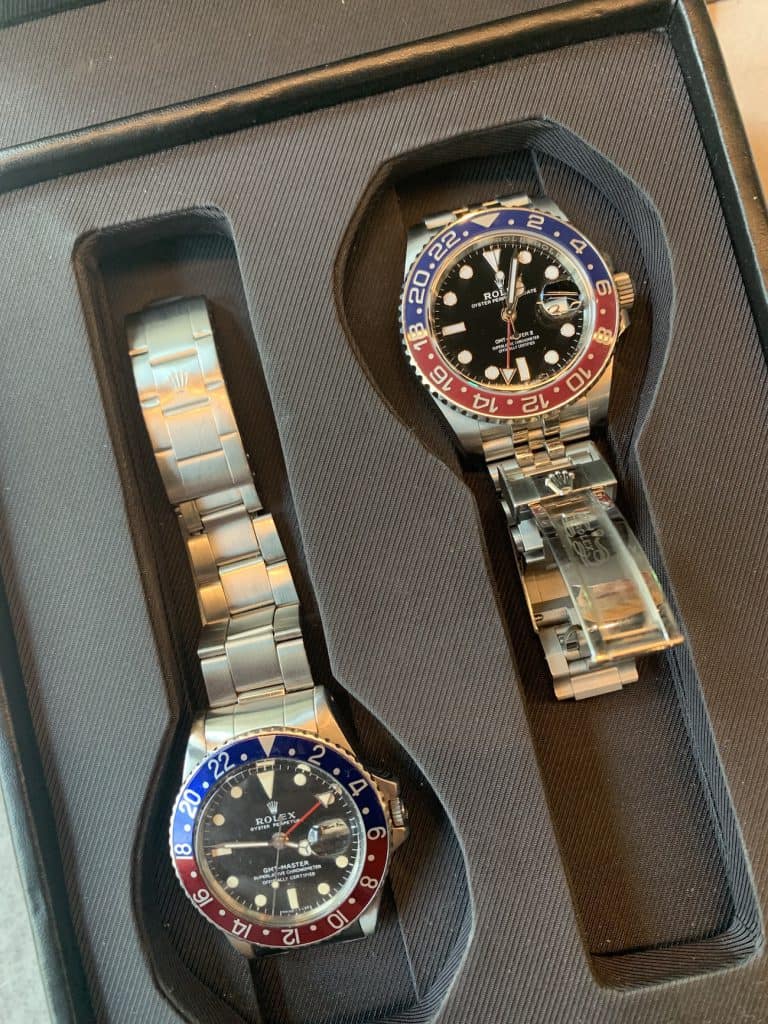 Rolex GMT-Master ref. 6542
The first reference was the 6542, cased in a 38mm Oyster case with the addition of a dual time zone. The watch also featured the cyclops and something that today we all refer to as "Pepsi": the legendary red-blue bezel. Today the ref.nr. 6542 is among the most valuable GMT-Masters, due to its short production time span of 5 years and low numbers.
The predecessor was reference 1675 and in the catalogue between 1959 and 1980. The 1675 set the standards for what the GMT-Master still is today. Growing in size to 40mm and introducing the crown guards was an important styling element. During the 1675-era the model evolved into a more substantial range, introducing gold and gold-steel variations on the theme. The 1980's further established the GMT-Master with the reference 16750 (introducing the quick date set), the GMT-Master II in 1983 and at the end of the decade the reference 16710.  
2005 marked the third generation and we entered the 6-figure references with the 116710.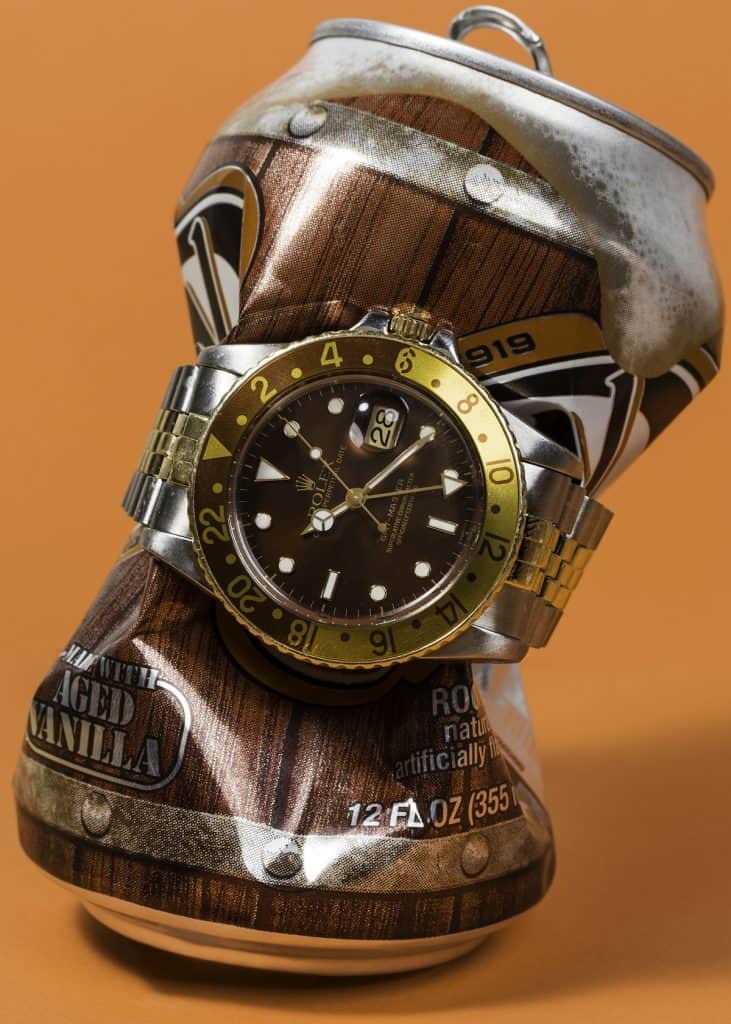 The GMT-Master II is a very visible and important member of the Rolex family today. The relaunch of the Pepsi in 2018 in reference 126710 BLRO was one of good timing. In a market that was already short in supply and high in demand, the new Pepsi brought secondary market prices and waiting lists to a new level and today all GMT-Masters (make that all steel sports Rolex watches) are difficult to get. If you are in the market and start your search the one place you are certain you won't find one is a Rolex AD.
Our partner Watchbox has a serious collection of GMT-Masters for sale at any time, and below you will find to curated examples to start your journey..