The no-date Rolex Submariner reference 114060 is a popular watch. Actually every single steel sports watch from the crowned watch manufacturer enjoys a solid and several year long waiting list. 
We know that Rolex released their first Submariner in 1953. We also acknowledge that Submariner today is one of the strongest performing models in their collection.
And since the launch 67 years ago this illustrious divers watch has undergone several facelifts and movement changes. Now it is once again time for the movement to change – and only for the better.
The new improved Rolex Submariner
Not that there was anything wrong with the former calibre. Au contraire. In fact the calibre 3130 offered not only COSC certification, but also the new improved +2/-2 seconds a day precision, which is measured at Rolex's own manufacturing facilities using a fully assembled watch, whereas the COSC certification is measured using movement only, sans rotor.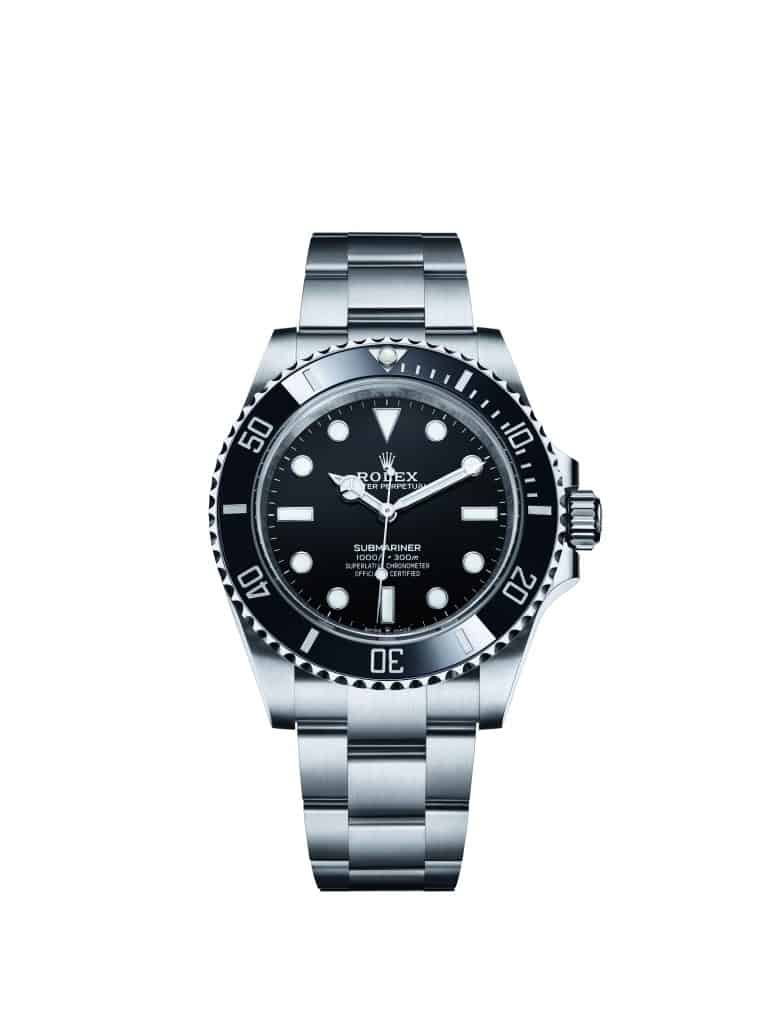 48 hours Power Reserve
The main difference is in the power reserve. The calibre 3130 offers a power reserve of approximately 48 hours and 3230 offers approximately 70 hours. That is an impressive improvement of 22 hours, which means that the reference 124060 no-date Submariner runs three full days before it needs winding.
Furthermore calibre 3230 offers antimagnetic qualities, using the Parachrom hairspring as well as an improved shock resistance, the Paraflex shock absorber.
Even for the trained eye, the subtle changes of the case in order to host the new movement calibre, are minimal. Case diameter grows from 40 to 41 millimeter. Invisible to the eye. But one can rest assured that Rolex makes the benchmark for excellence in mechanical watches and only introduces this movement upgrade in the no-date Submariner in order to offer an improved watch that works perfectly 300 meters under sea level as well as any other level (semi-quoting a vintage Rolex advert).