It will be no surprise that Patek Philippe is well-represented at the very top of the chain. No less than 4 out of the 5 most expensive watches ever come from this house. Furthermore it is noted that all top 5 sales occurred in the last 10 years, indicating that collectable watches as an asset class is still an emerging market. Another fun fact is that 3 out of 5 watches in this list are made of stainless steel. Let's start with number 5:
5) Patek Philippe ref. 1518 Pink Gold "Prince Toussoun": $9.57 Million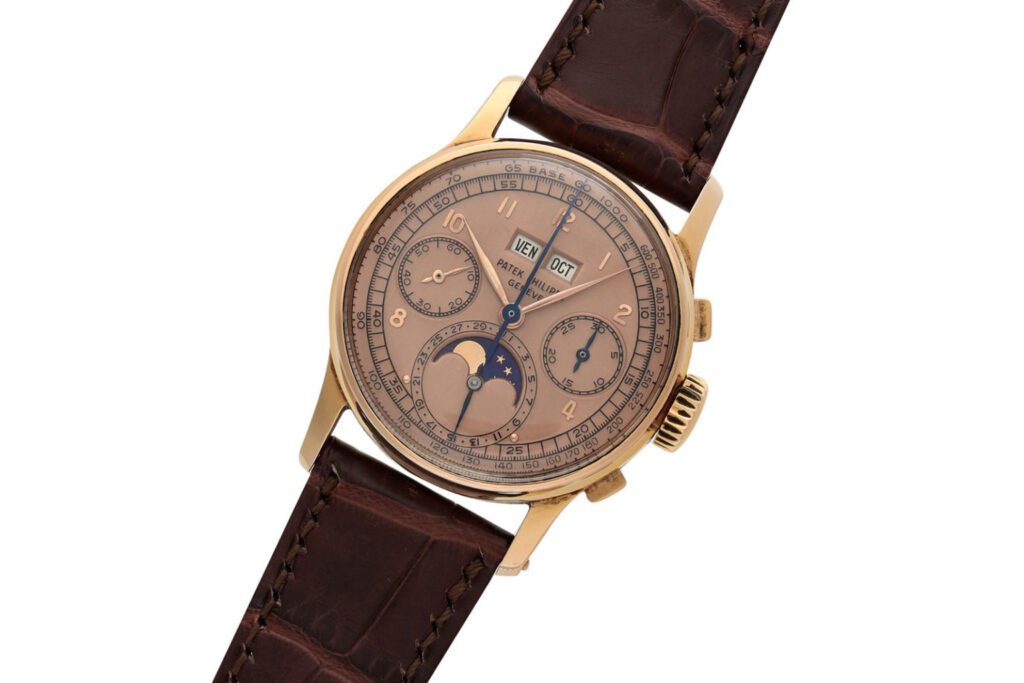 Only 14 reference 1518's were produced in pink gold, and this example added exceptional provenance to that rarity. It was bought in 1951 by Prince Mohammed Tewfik A. "T.A." Toussoun of Egypt, and all certificates were included when this timepiece was sold at Sotheby's in 2021.
4) Patek Philippe ref. 1518 in stainless steel: $11.1 million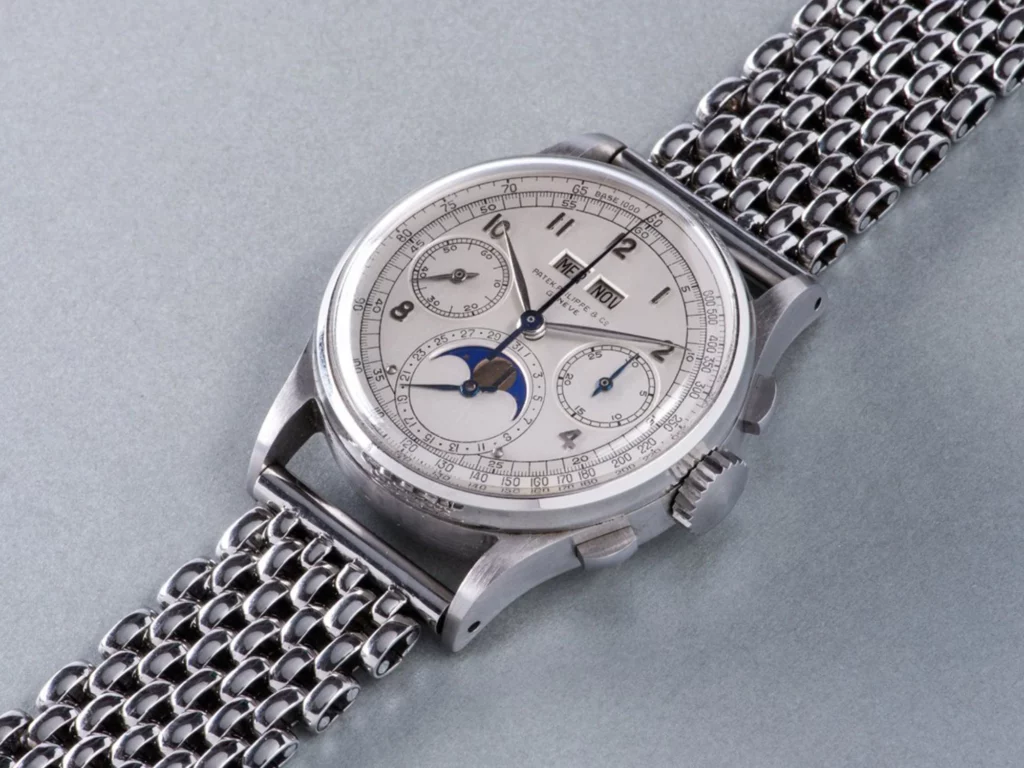 This Patek, created in 1943, became the most expensive wristwatch to ever sell at auction when it fetched $11.1 million in 2016. The Ref. 1518 was particularly rare because it was made in stainless steel, at a time when most high-end watches were made of precious metals. The steel bracelet and excellent provenance added to its rarity and the bidding frenzy that led to this price.
3) Rolex Daytona ref. 6239 "Paul Newman": $17.75 million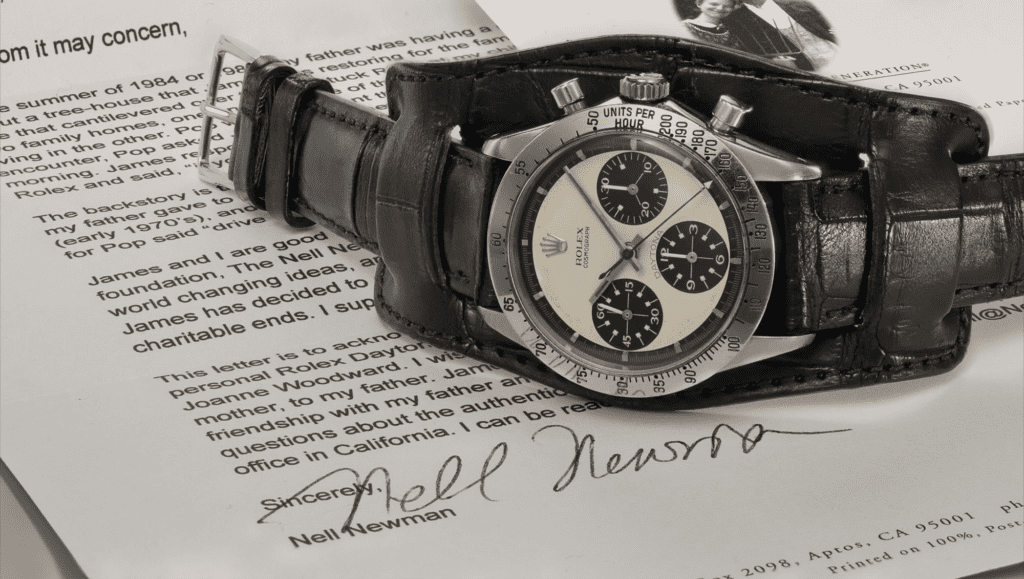 The only non-Patek in the top 5 is probably the best-known record watch to the public. The magic of a "Paul Newman" that was actually owned by Paul Newman had a ground-breaking impact when it was sold on October 26, 2017 in New York. It took more than 11 minutes in the sale room to reach the actual sum of $17.75 million. This will probably remain the most expensive Rolex for a long time to come..
2) Patek Philippe Henry Graves Super Complication: $ 24 million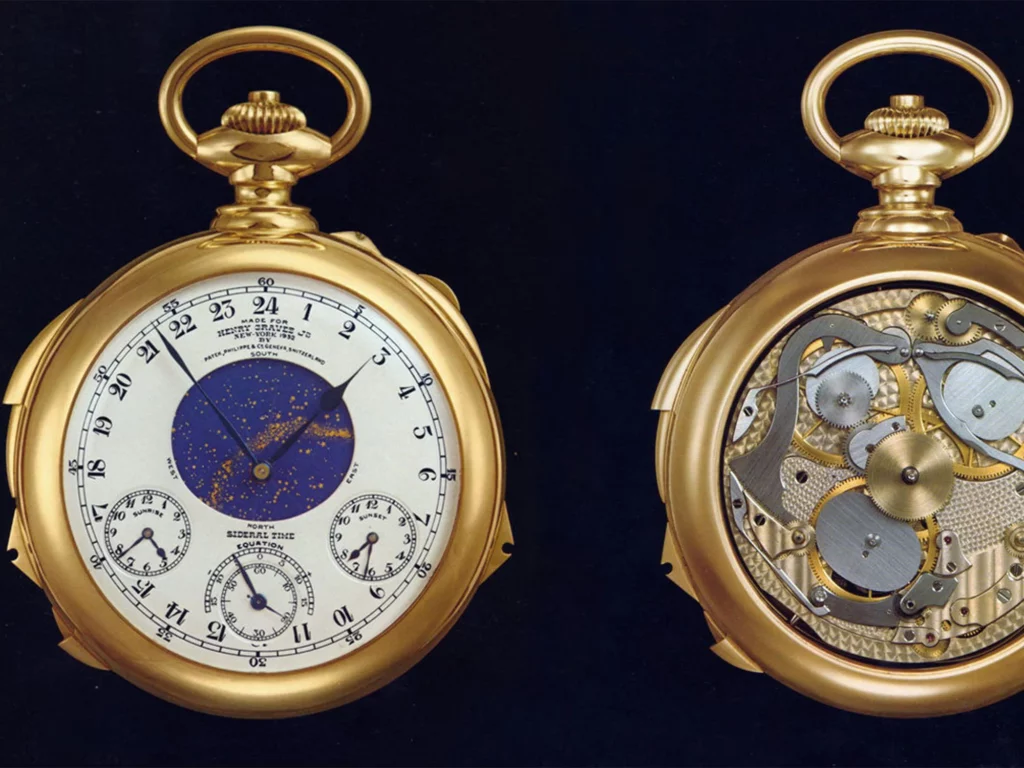 This pocket watch, created by Patek Philippe for banker Henry Graves Jr., held the title of the most expensive watch ever sold at auction for years. It sold for $24 million in 2014. This watch is extremely complicated, boasting 24 complications including a perpetual calendar, minute repeater with Westminster Chimes, sunrise and sunset times, and a celestial chart based on the night sky above Henry Graves's home in New York City.
1) Patek Philippe Grandmaster Chime ref. 6300A-010: $31.19 million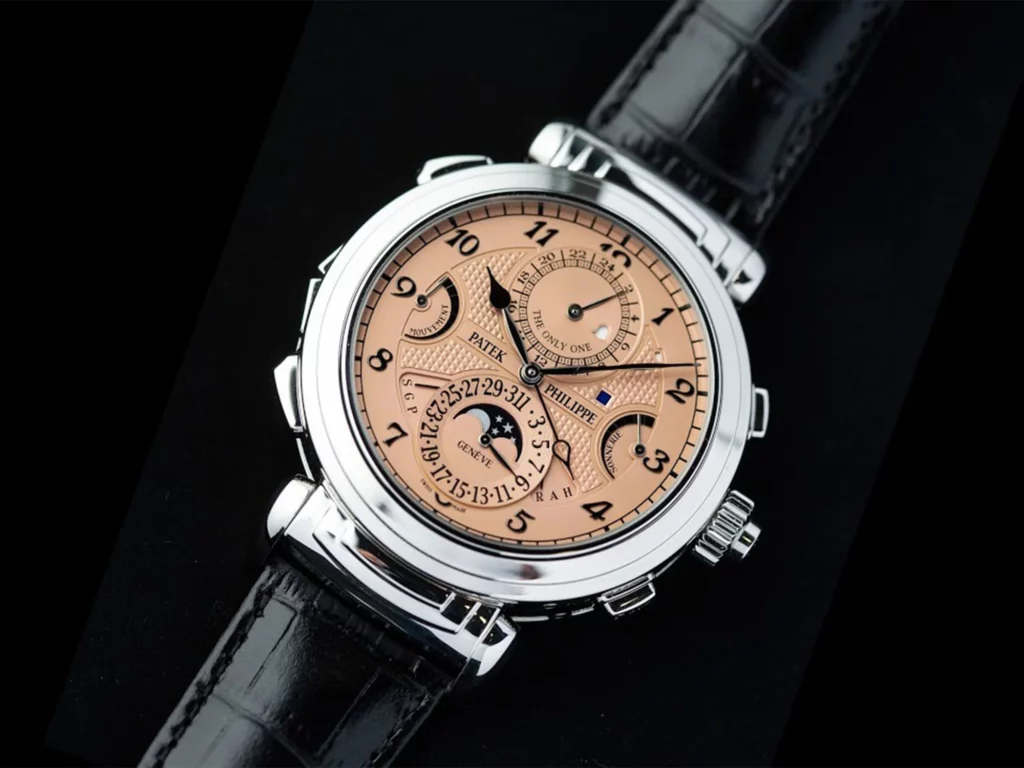 This watch became the most expensive watch ever sold at auction when it fetched a staggering $31.19 million at the Christie's-hosted Only Watch charity auction in Geneva in November 2019. The Grandmaster Chime stands out for its double-face case and 20 complications, including a Grande Sonnerie, a petite Sonnerie, a minute repeater, and an alarm with a time strike. What made this one unique is that it is the only Grandmaster Chime ever produced in stainless steel.