In my 30+ year "career" as a watch fan it has happened only a handful of times that I instantly fell in love with a watch, only based on the first sight of a press release and photo. One of these occasions I clearly remember. It was when independent watchmaker F.P. Journe presented his first collection to the public in 1999 and it started a love affair that is lasting ever since.
Invenit et Fecit
In a time when Independent watchmaking as we know it today didn't exist the launch of the F.P. Journe Souveraine collection caused quite a stir. Here was a watchmaker launching two "worlds firsts", the F.P. Journe Tourbillon Souverain as the first remontoir wristwatch and the Chronometre a Resonance as the first resonance-operated wristwatch.
But for me it was not only the accomplishment of launching these ingenious completely in-house developed novelties, it was merely the way he did it. The unique looks of the dials, screwed into the gold face, the "invenit et fecit" claim mentioned on every single watch: it all added to the instant magic by F.P. Journe that struck me.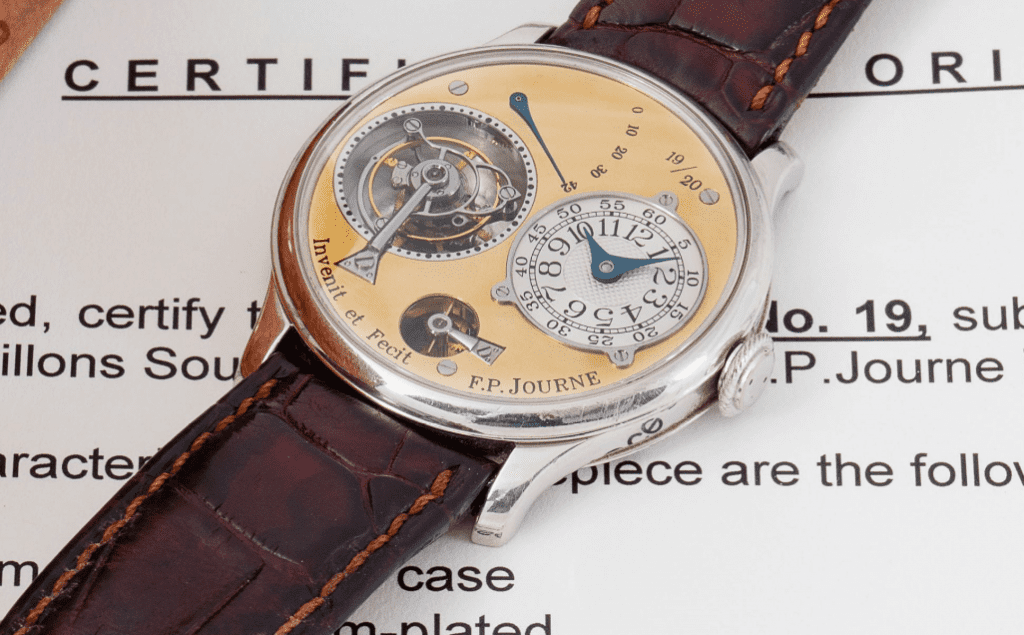 The first batches of F.P. Journe Chronometre a Resonance and Tourbillon Souverain were sold by subscription, enabling F.P. to fund his watchmaking ambitions. These "souscription" models have full gained collector recognition in recent years and are priced accordingly in the auction rooms these days. The example shown here (photo courtesy of Phillips Watches) sold in 2016.  
The OCTA collection followed in 2000 and created the foundation for the classic Journe looks on a larger scale. To this day both the Souveraine and the Octa have become important fundaments of the collection, carrying the DNA of the brand like not other.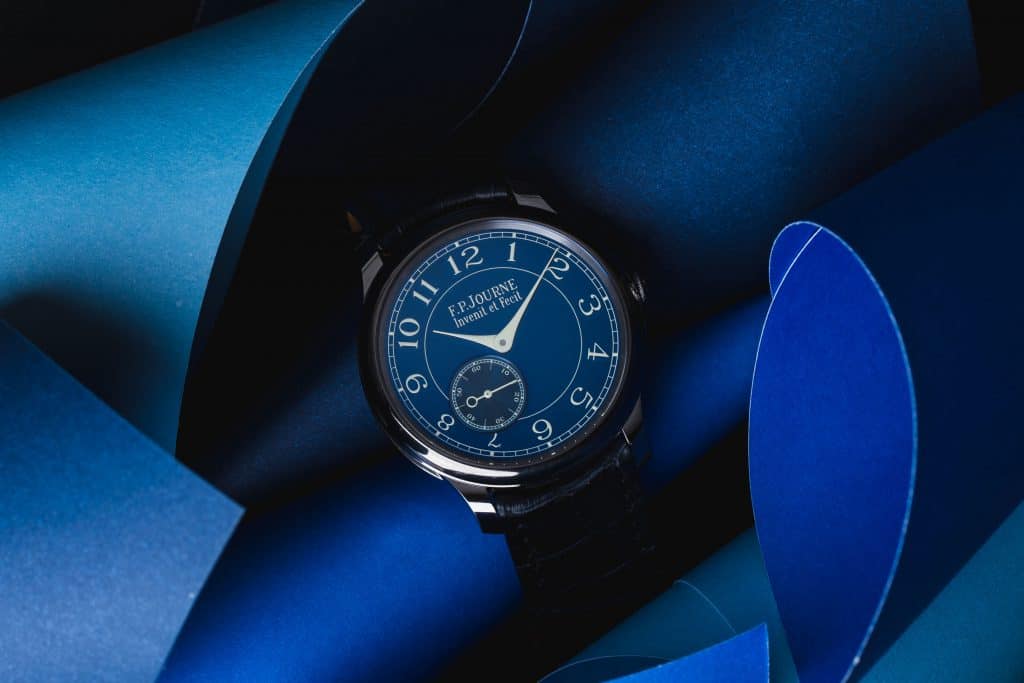 F.P. Journe Chronomètre Bleu
In the 2010s the F.P. Journe Souveraine and Octa series have expanded with many variations, including a minute repeater and the iconic Chronometre Blue. On the affordable side of the collection (if affordable is the right word here..) the Chronometre Souverain and Octa Classique seem very good choices to enter the world of Journe. I have selected some great pieces for you to consider. The rose-gold 40 mm Classique offered by Watchbox (see link below) is a great example. For $40,000, which is a competitive price in today's Journe market, you'll get this icon as a full set. Alternatively, the Octa Classique Lune might be a good choice, as it brings you closest to the archetypal assymetric dial look.