In a world where sports watches usually are amongst the most appreciated in a brands catalogue, at F.P. Journe it is the opposite. The Linesport collection, comprising of a series of lightweight sports watches, has been in the shadow of the more popular dress pieces like the Octa and Souveraine. However things are changing, and recently the market has started to realise what a good value the sports models are.
Where you could buy an aluminium alloy F.P. Journe Octa Sport below $20,000 a few years ago, the value has tripled since. Let alone the Centigraphe Sport with its 100th of a second indicator, one of my favourite sports watches ever..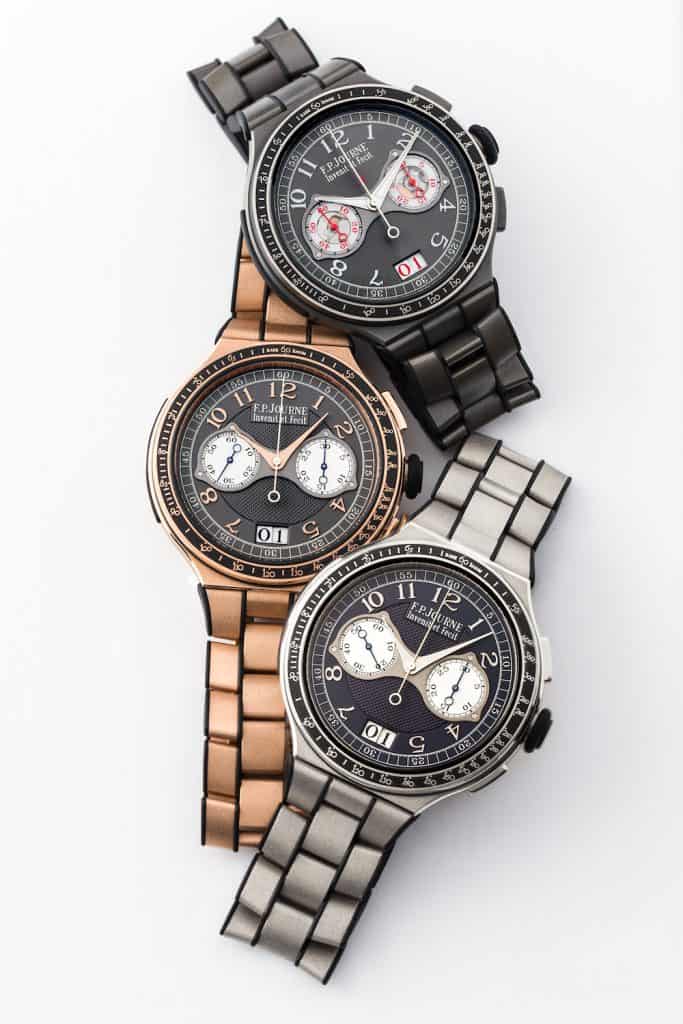 F.P. Journe LineSport in titanium, gold and platinum
With the Octa Sport and Centigraph Sport as a basis the Linesport, the brand expanded in 2018 with a new bezel and variations in titanium, gold and platinum. The watch comes with an extended choice in dial colours, including yellow.
I browsed in the extensive Journe collection from Watchbox, and found one "old-school" Octa S. With a 40mm titanium case (the aluminium version is discontinued), this one is closest to the initial looks of a Journe sport. An amazing watch available at $57,950. 
My other choice represents the most recent looks. This red gold Linesport Chronograph Rattrapante is a massive, 44mm timepiece that combines a serious complication in sporty looks. The best of both Journe worlds. $84,950 is of course a lot of money but in a market where a pre-owned F.P. Journe Chronometre Blue is already $70K, I could be very tempted to save a bit extra for this one.