When you are born as the son of one the worlds' most famous sports car manufacturers the bar is high when it comes to expectations. Tonino Lamborghini is that son. The prestigious reputation of father Ferruccio's cars was at its height in 1981, with the Miura already as an established icon and the Countach basically without competition as the worlds number 1 supercar.
The start of Tonino Lamborghini
In that setting Tonino Lamborghini could have comfortably chosen his path in the car factory, but in that year he chose differently. What if he could translate the Italian spirit and his engineering background into the world of luxury and design? It marked the start of Tonino Lamborghini as a luxury lifestyle experience brand with a range of luxury design products.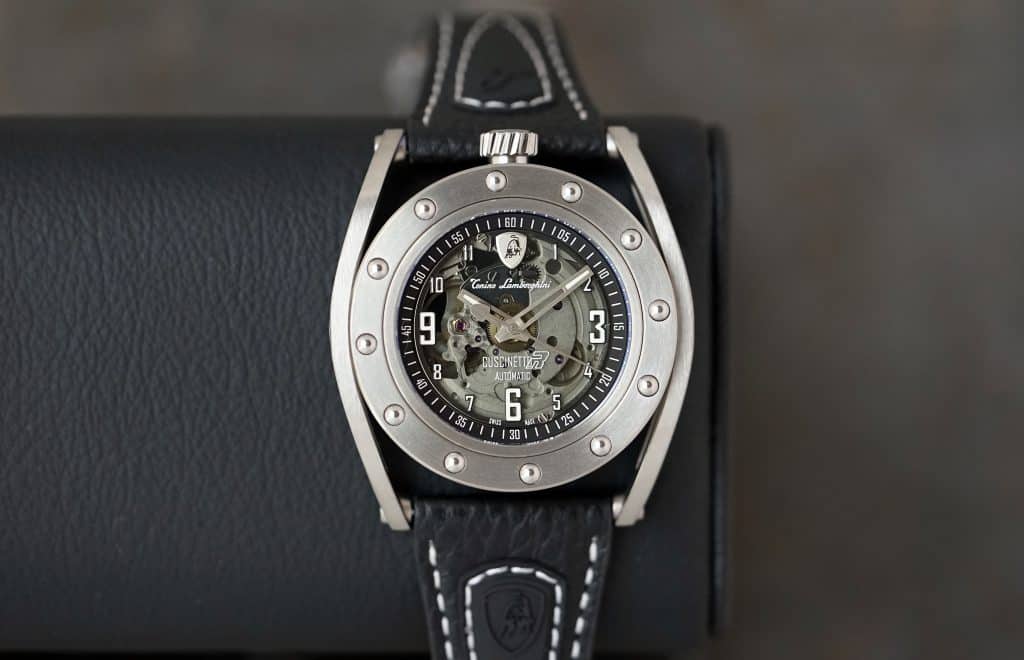 Global recognition as provider of luxury products
Almost 40 years later the Tonino Lamborghini brand has global recognition as a provider of luxury products in various fields such as watches, sunglasses, leather goods and even hospitality projects. When your mission is to spread passion and spirit of Italy with luxury products you can diversify a lot.
Today, Tonino is assisted by his first son Ferruccio, vice-president and CEO of the company. A future that does not forget its past and continues to innovate with the same entrepreneurial drive that defines Lamborghini's DNA.
Tonino Lamborghini's Spyderleggero Line
It's hardly a surprise that another Lamborghini heir, third generation Ferruccio, as bold and as resourceful as his father and grandfather, is in charge of the latest Swiss watch collection, and he does a great job. The wildness in design and choice of materials such as titanium make the models of the Spyderleggero line, the Skeleton and Chrono version, stand out of the ordinary, fiercely representing the Raging Bull.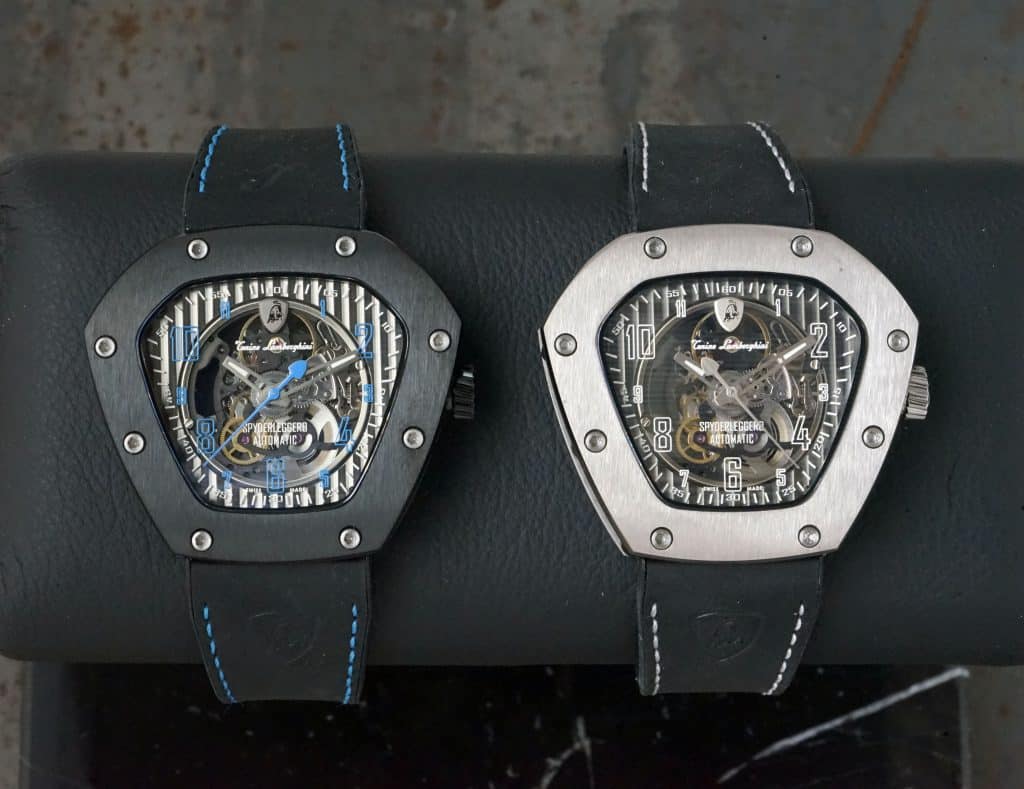 Affordable uncompromising Italian spirit
A 51.5x46mm octagonal-shaped case, made of titanium with an aluminium anticorodal carrure is not for the faint-hearted. This is the archetype design since its inception in 2008 and certainly weapon of choice if you're into this brand. Put it on your wrist and you'll be surprised by the wearability and comfort.
The dial of the skeleton model shows the Sellita SW-200 movement inside, whilst the back case surprisingly unveils the oscillating branded watch rotor. And that's not the only pleasant discovery: A fair €4000 buys the top-of-the-line model of their watches, making Lamborghini's DNA available for a relatively large group of fans. A nice compromise to spread the uncompromising Italian spirit, I'd say…