It was an exciting week. The halls at Palexpo were much more crowded than last year, as the Asian horological scene was able to join again after a few years of COVID. It gave a bit more pressure on logistics compared to last year but the vibes were very good, combining the former Baselworld dynamics with Geneva appeal.
Observing the outcome and the novelties the brands does not disappoint. Many brands show a sense of confidence, following a couple of years of growth ahead of us. No one knows what will be coming but the great performance of sales in 2021/2022 (which slowed off recently) has brought brands to a state of mind with room for frivolity and fun on the one hand and a sense of purity on the other. Steep price increases are an unfortunate side-effect of this state of mind as well.
Rolex might be the best example with the Day-Date Jigsaw. We didn't see this one coming and when Rolex jumps into emojis on the date disc (31 in total) and replaces the day window with seven inspirational words that is not a typical Rolex novelty. A true fun piece showing a light-heartedness that we don't usually see from the brand with the crown.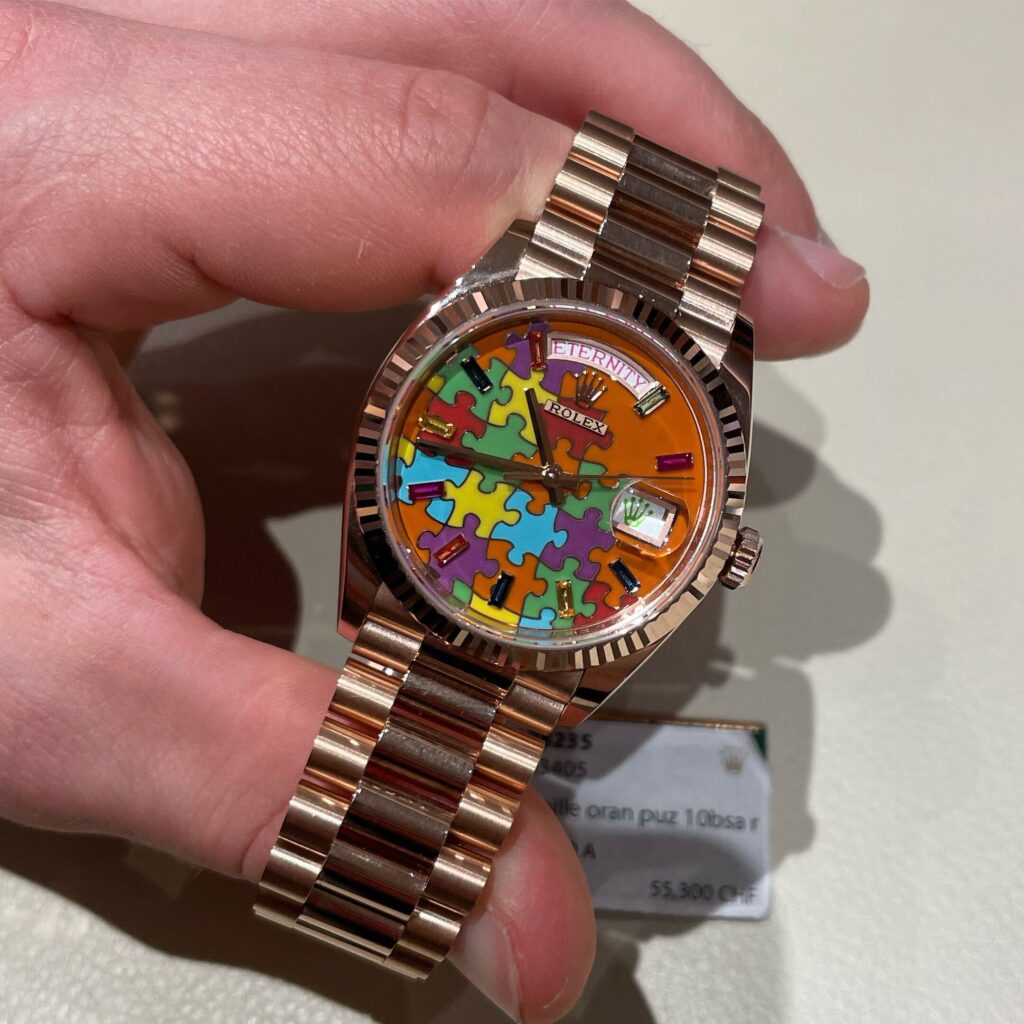 Other examples of the playful mindset were exhibited by Hublot, with a gorgeous set of 12 Classic Fusions created by residence artist Takashi Murakawi. 12 unique pieces, each connected to an NFT. These NFT's can be traded and if one collector manages to purchase all 12 he or she is allowed to purchase watch number 13. Playful and smart!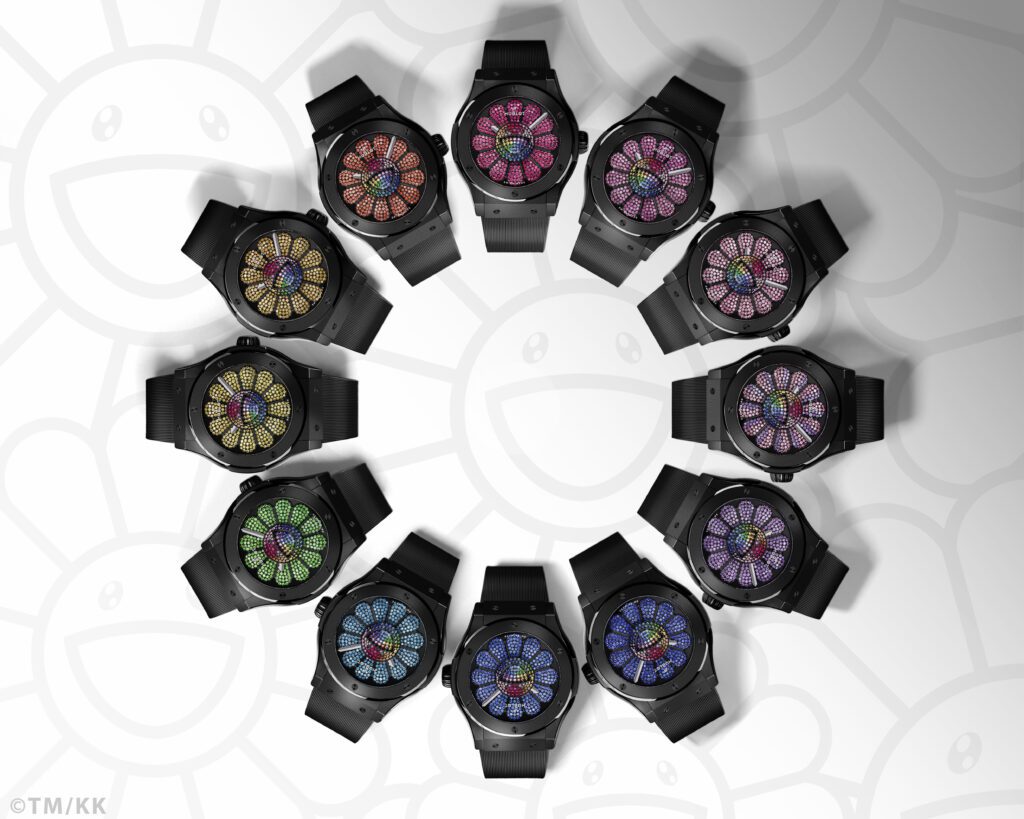 On a more affordable level the ProPilotX Kermit by Oris is worth mentioning, with a frog green dial and Kermit himself showing up every first day of the month in the date window, and the Cyber Skull Bronze by Bell&Ross.
Probably the best example of the state of the market was unveiled outside of Palexpo on Monday. Jacob & Co. launched a unique piece where the price itself is the unique selling point: $20,000,000 for with 425 Yellow Diamonds. There will certainly be a billionaire out there with the right taste..
Going from playfulness to purity we see brands celebrating and honouring their past with new interpretations. After several years of Big Pilot focus IWC finally puts some well-deserved spotlights on the Ingenieur. The 1970's vintage pieces designed by Gerald Genta are already collector darlings for quite some time and this design is now interpreted in a brand-new 2023 watch, coming in 4 versions with 3 dial lay-outs. The IWC328903 has the right size (40mm), magnificent dials and definitely one of my favourites this year, though the price setting is on the high side.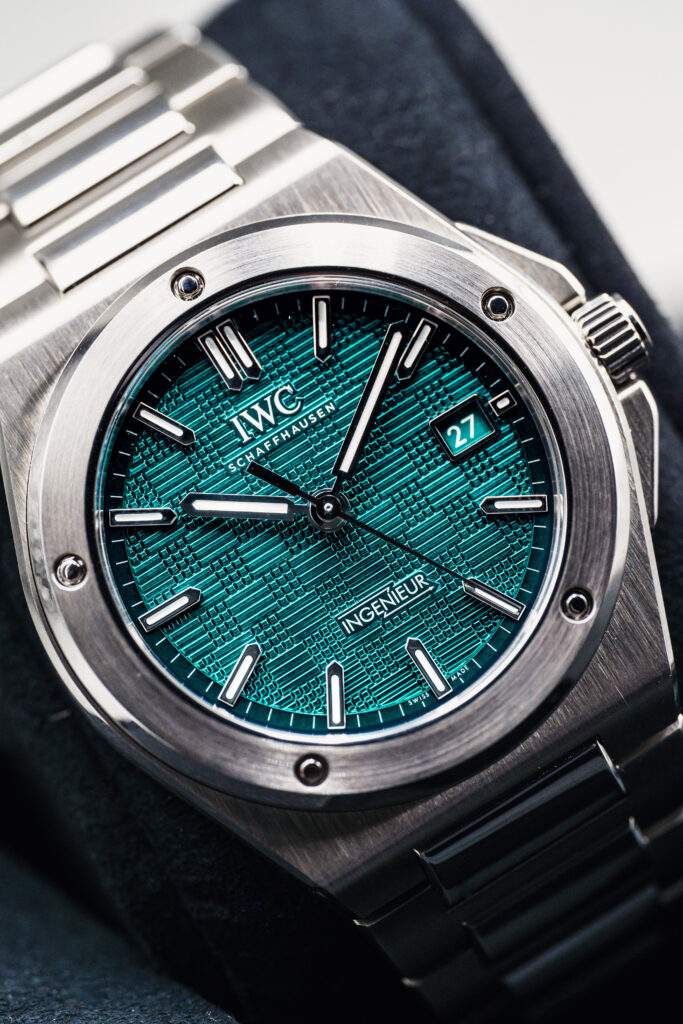 Jaeger Le-Coultre launches new Reverso Tribute models as Small Seconds, a Tourbillon and with a captivating Chronograph, without doubt one of my favourite pieces this year. The Golden Ratio (1,618), regarded as the divine proportion, plays an important role in JLC's communication this year, reminding us of the perfectly balanced proportions of the original Reverso, already with us for 92 years as an ultimate style icon.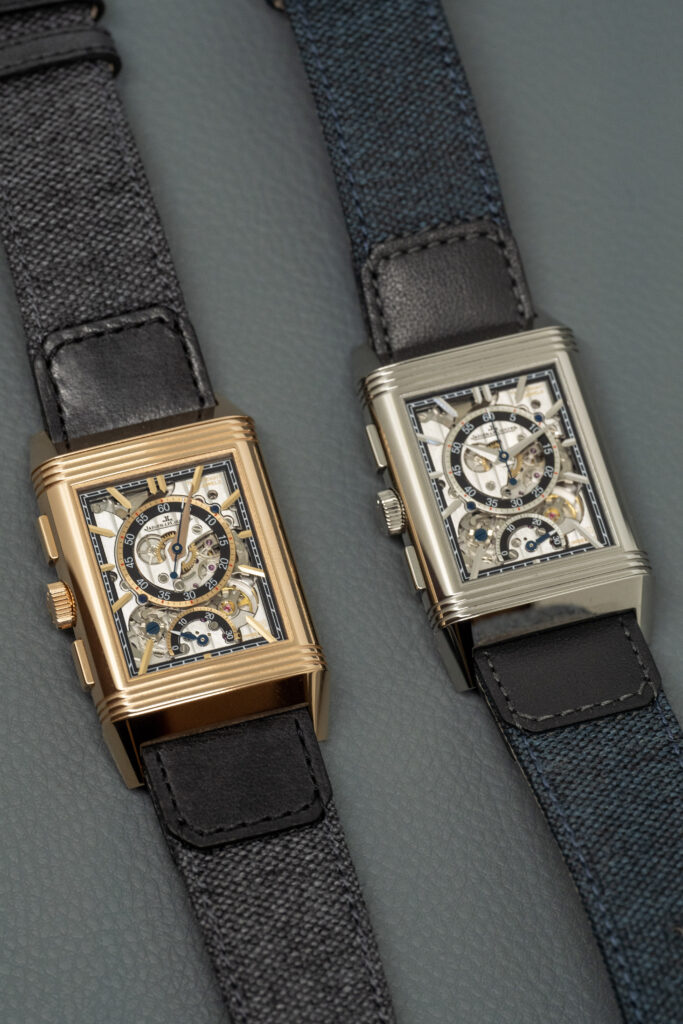 TAG Heuer celebrates 60 years of its iconic Carrera. The 5 novelties this year illustrate the strength of this model in all its variety, and from the Carrera Date all the way to the avant-garde Plasma the Carrera DNA shows to be vital as ever. Highlight is the Carrera Chronograph 39. This "glassbox" model opens a new design signature for the future and it looks stunning. The case size is spot on and TAG Heuer manages to have something fresh and innovative while keep the traditional chrono spirit central. The Panda version is my personal favorite here.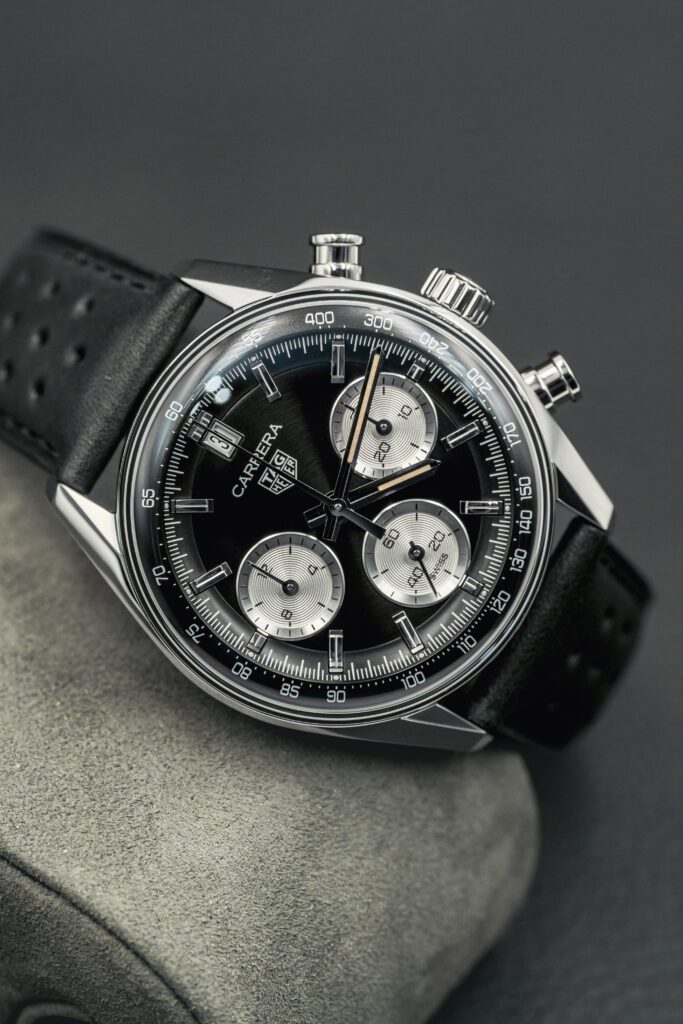 The purity list goes on. Parmigiani is continuing its momentum with the Tonda PF Minute Rattrapante and Panerai comes up with that gorgeous, purist California. This is my favourite Panerai, hands down.
Playfullness and Purity went hand-in-hand this year at Watches and Wonders 2023. Let's hope brands and market keep that confidence, as I am looking forward to more variations on these themes..