In 2006, F.P. Journe introduced the Vagabondage. The watch marked the start of a triology named Vagabondage I,II and III. The three highly complicated timepieces were produced in extreme low numbers and shared a unique tonneau-shaped Tortue case. This case was completely different from the usual round cases.
F.P. Journe Vagabondage Series
The Vagabondage series offered highly complicated digital displays, building up from showing digital hours (V I) via digital jumping hours and minutes to ultimately digital hours and seconds(!) in the Vagabondage III. It goes without saying that the V-series are extremely hard to find these days and demand top prices.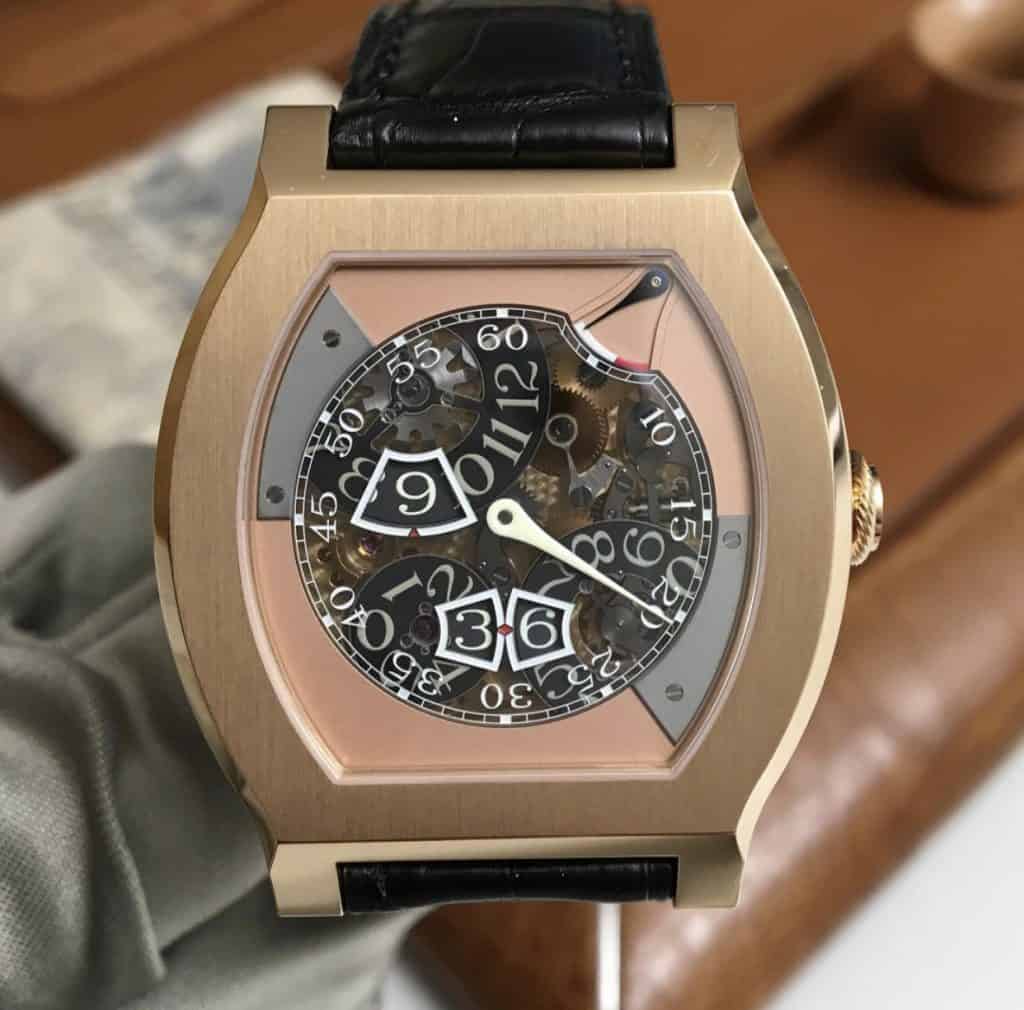 In 2016 the characteristic Tortue case returned in a completely different concept, the Elegante. Originally intended as a titanium ladies watch in 40mm, and later followed by the 48mm mens version, the Elegante is a unique and innovative timepiece without any peers. It's a quartz watch, but calling it like that would not do justice to the innovative masterpiece Journe created. First of all, the electromechanical movement was created in a most beautiful way and finishing is up the highest Journe standards. Secondly, the true ingenuity is visible on the dial between 4 and 5. Here houses the mechanical motion detector, that makes the watch switch to standby mode after 30 minutes without motion.
Brilliant
The hands stop turning and all the mechanical elements stop moving, however the microprocessor continues to measure time. As soon as the watch is picked up again, whether it's the next day or three months later, it automatically sets itself to the correct time. How brilliant is that? As a result the Elegante is low on service and battery-life is exceptionally long.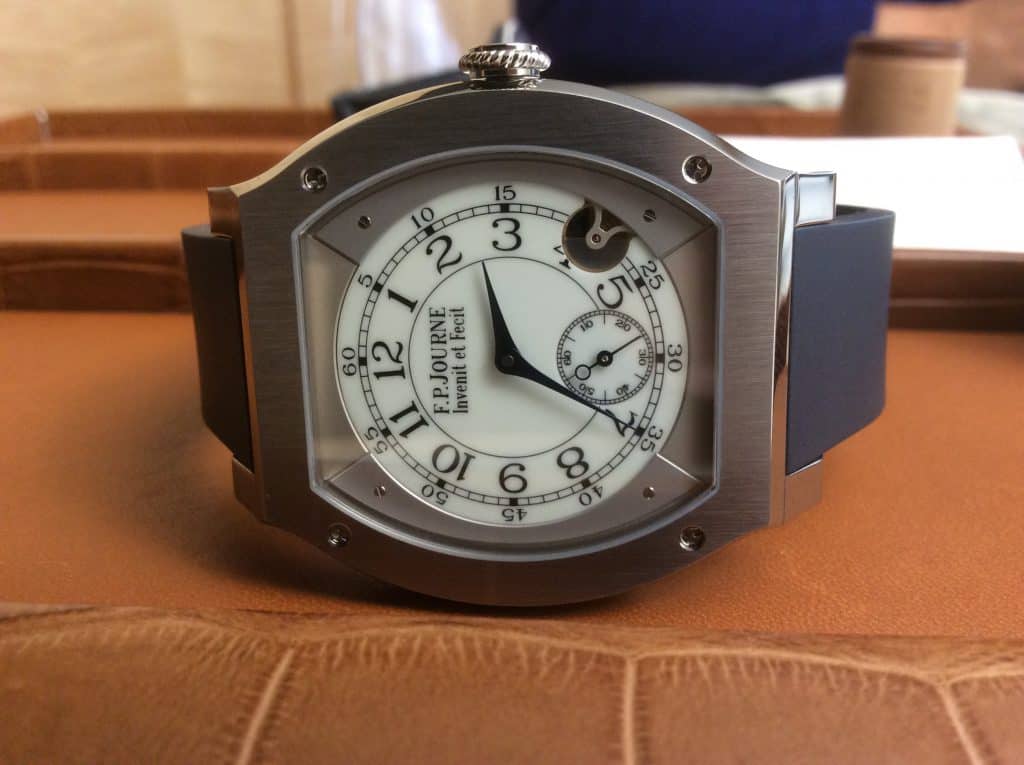 I'm a big fan of the Elegante and so is the market. In the past year the Elegante 48 has gained a lot of recognition in the collectors market, and prices are on the rise. At the same time the Elegante series is the most affordable way to Journe ownership. Our friends at Watchbox have several examples for sale, including both a ladies 40mm with platinum and diamond case and a 40mm Titalyt, starting at $24,950. Go have a look!