Rolex released the GMT-Master II in 2013, with a black and blue bezel made out of a single piece of ceramics. It was another worlds' first in the books of the crowned brand. This GMT-Master II (ref. 116710BLNR), nicknamed 'batman' was a very unexpected release. At the time I was interested in the green Submariner and my AD just showed the GMT to me casually. Though the press pictures didn't really make me go crazy after the watch. But seeing it in person made me want it much more than the Sub.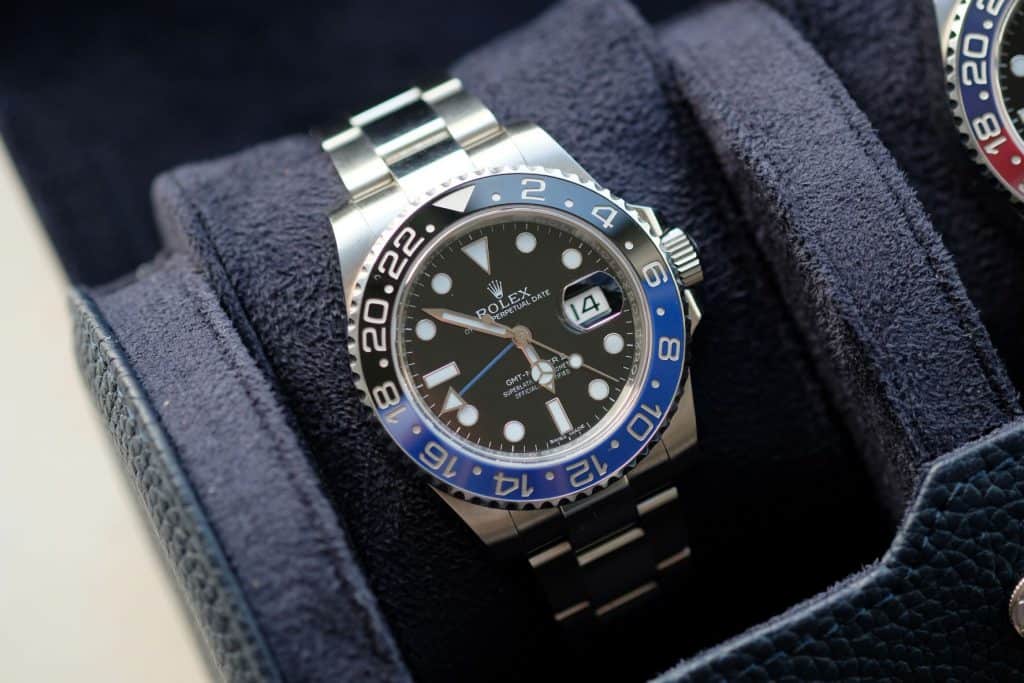 The Rolex GMT-Master is the ultimate Rolex watch
For me the GMT-Master has always been the ultimate Rolex watch. It resembles a spirit of travel and international connectivity. Its GMT complication might not seem like much. But it is probably the most useful function ever to be found next to the hour, minute and date indication.
Bicolour ceramic bezel
When travelling abroad, you can simply adjust the local time on the independently set hour hand. Or you can quickly move the bi-directional bezel to the desired deviation. Useful and easy to use, is at the heart of each Rolex watch and GMT-Master II nails that perfectly. Furthermore, it highlights some of Rolex amazing achievements. Take the first bicolour ceramic bezel and the brand's first watch to display more than one timezone.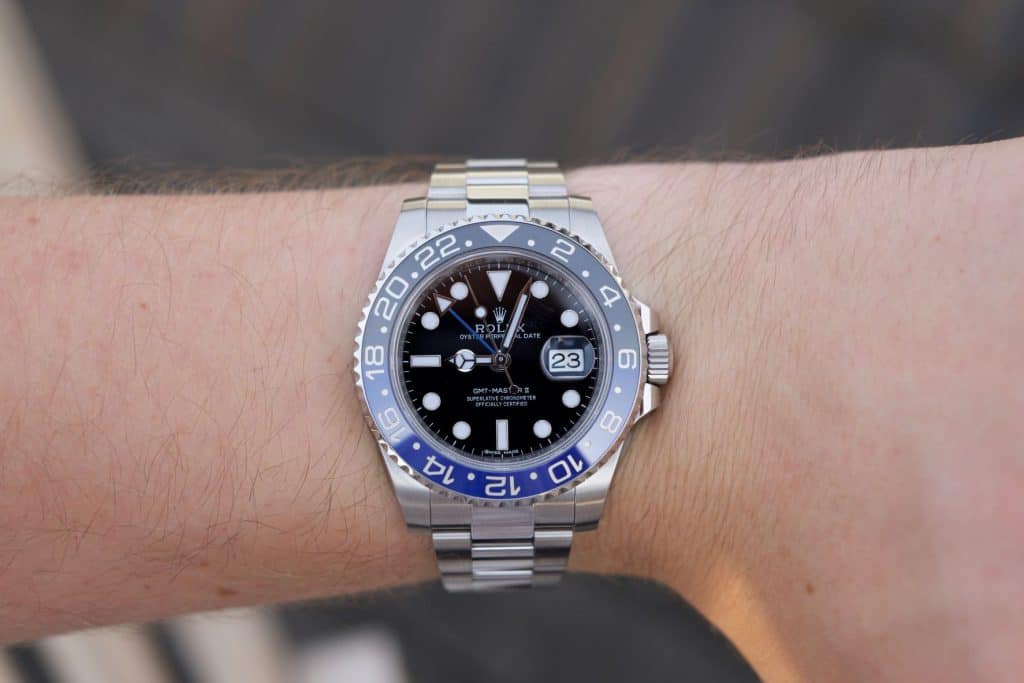 The Rolex GMT-Master gets the job done
It can be worn on any occasion. No matter if it is a formal event or you are relaxing with your friends and family on the beach. With a water resistance of 100m, 904L stainless steel, 40mm case, ceramic bezel and either oyster or jubilee bracelet, the GMT-Master II gets the job done with flying colours. Talking about colors, the GMT-Master II is available with either the black and blue ceramic bezel. And also the famous red and blue 'pepsi' bezel, as you can see in the photos below.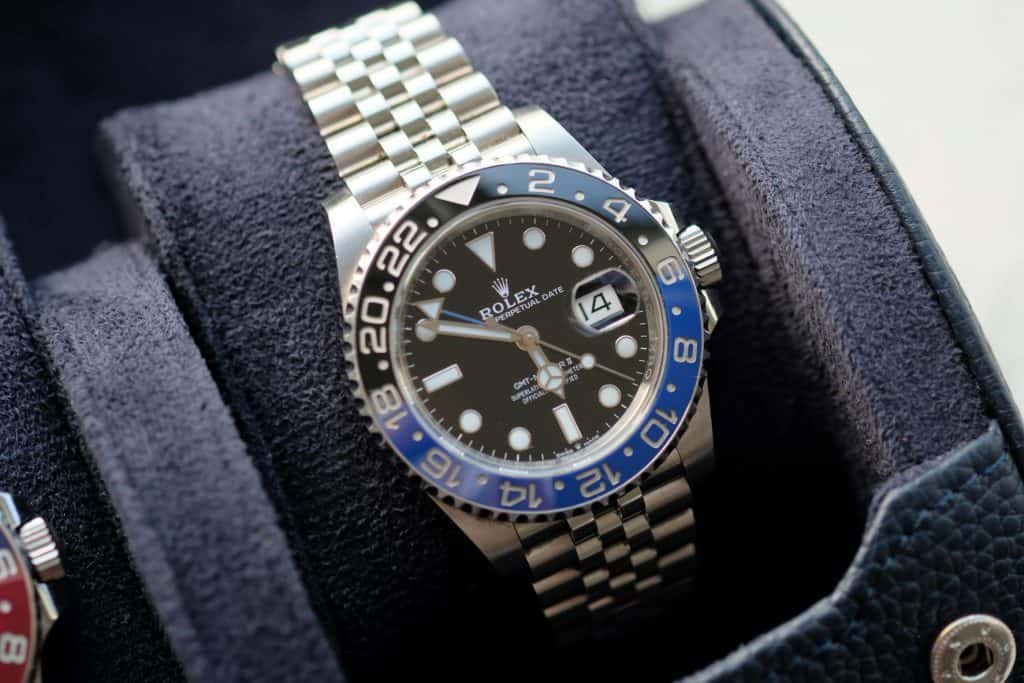 72 hours power reserve
While the original GMT-Master II with bicolor ceramic bezel (ref. 116710BLNR) of 2013 is the one residing in my collection, the line has received an update with Rolex latest movement technology offering a 72 hour power reserve and 5 years of warranty, which my dad quickly added to his collection (the two watches on jubilee, ref. 126710BLNR and BLRO).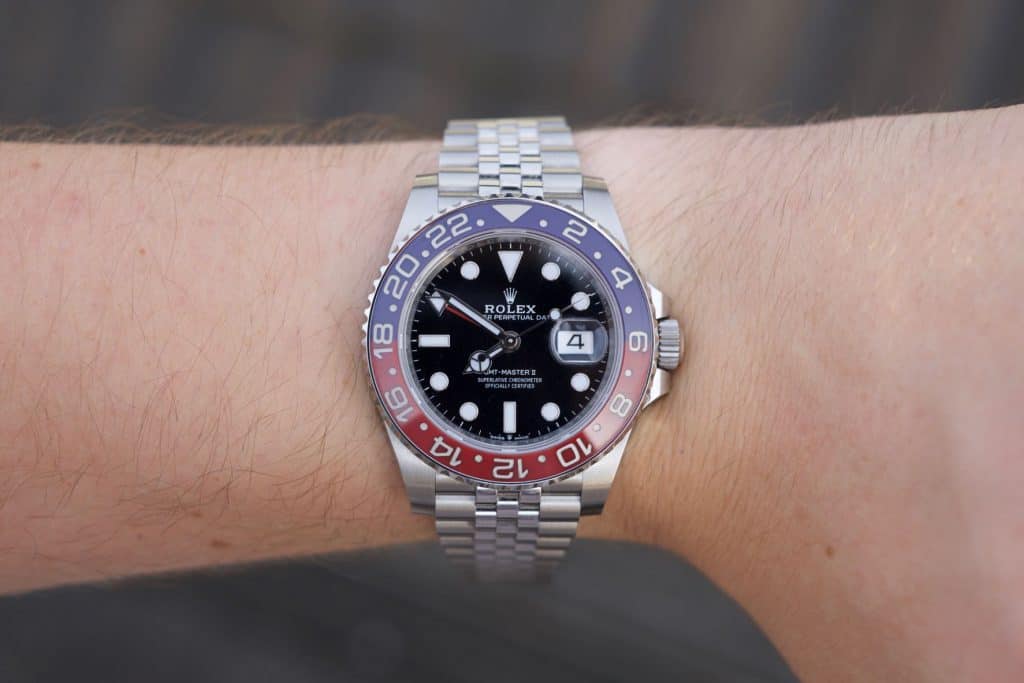 Travel companion
If I ever have to choose to own a single watch only for the rest of my life (I hope this never happens) I would go with the GMT-Master II, as it is simply perfect in every situation and I have been relying on mine as a proper travel companion since 2013.