Some brands are more scary than others… The segment of Skull watches could be a good starting point to define the ultimate Halloween watches, and brands like Bell & Ross and HYT have a reputation in this niche. But Halloween is more than a skull. It's about adding a bit of extra colour, morbid extravagance and a touch of humour. Who is running the extra mile? We picked 4 Halloween watches for you.
1) Bovet 1822 Halloween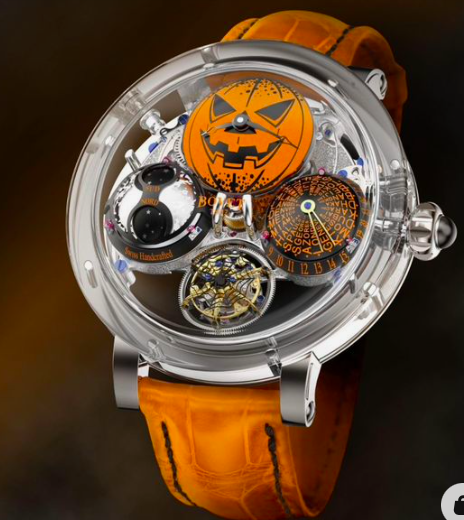 Bovet 1822 is known for its highly complicated, artisan watches and have attained a unique position in the watch industry. In their ateliers there is always room for bespoke pieces, created for their top clients. In that perspective the Bovet 1822 "Halloween edition" must be seen. A unique piece for a wealthy and fortunate Halloween lover.
2) Fiona Kruger Skull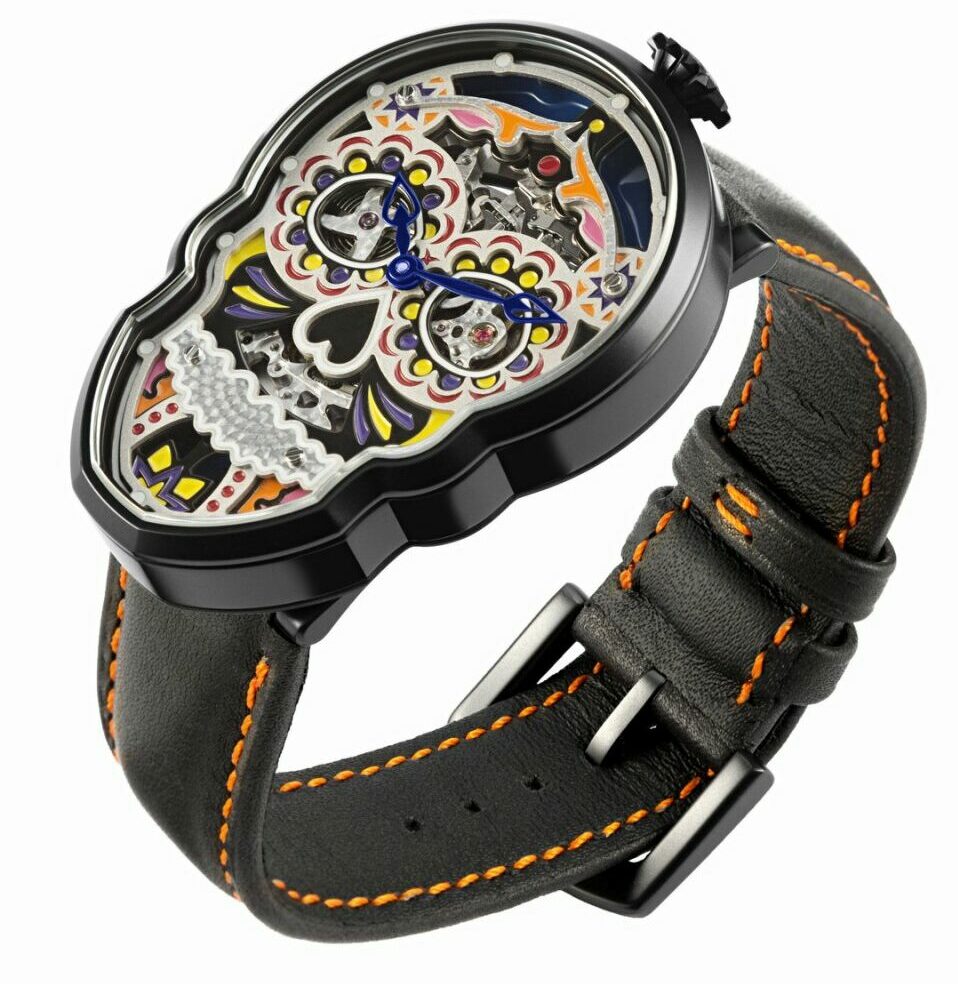 Some brands choose to add a skull dial to one of their existing pieces. Nice, but this is not how Fiona Kruger thinks. Her Skull watch is the ultimate Skull watch, developed and designed from the ground up. The skull-shaped case comes in different sizes and many dial variations, from dark to extravagant. All in limited pieces and great conversation and scare-pieces. Starting at around CHF 13,000.
3) Louis Vuitton Tambour Carpe Diem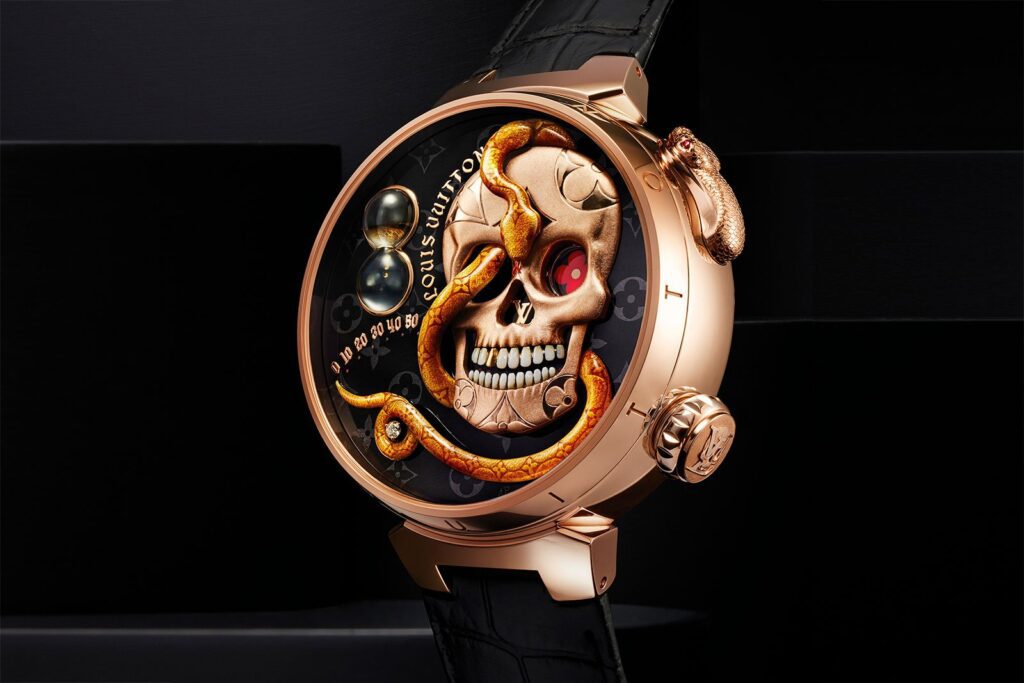 Probably the most expensive Halloween watch on the market, the Louis Vuitton Tambour Carpe Diem is an ultimate creative and high-end watchmaking expression. The skull-automation will open the mouth of the skull, showing "carpe diem" to the impressed observer. A great example of combining extravagance with a bit of morbid humour. Seize the day, you only live once so if you happen to have CHF 465,000 get this watch.
4) Konstantin Chaykin Green Halloween and Pumpkin Head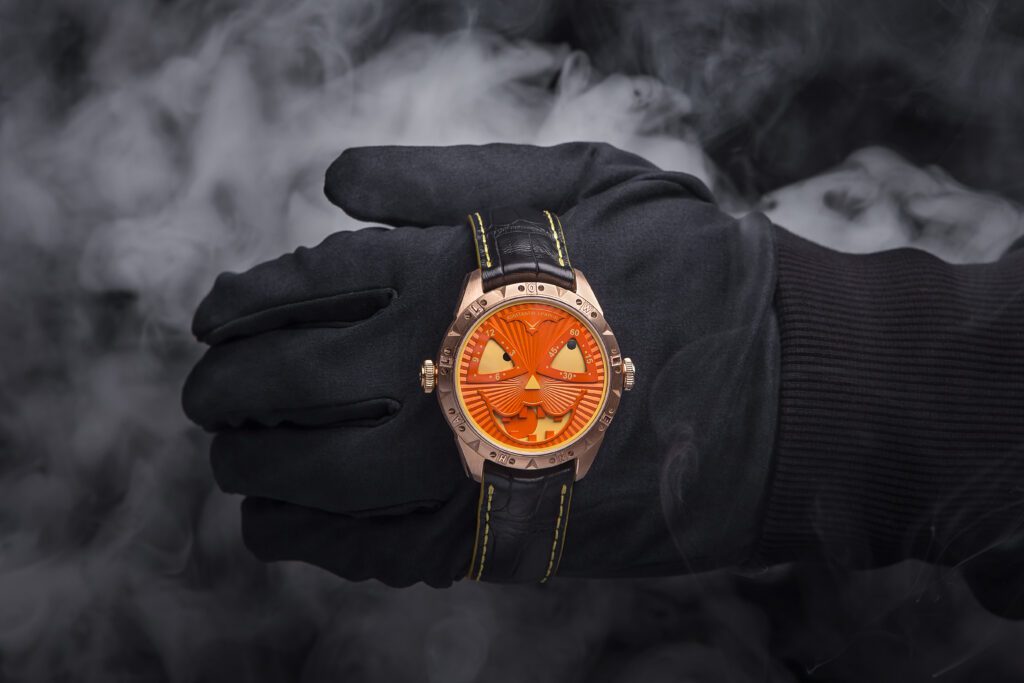 This list would not be complete without Konstantin Chaykin. The brilliant watchmaker consistently adds a touch of dark humour to his pieces and with many Halloween editions he more or less owns this little segment. The recent Green Halloween and Pumpkin Head will impress everyone when you go door-to-door. Great pieces!