The new Excalibur Skeleton Double Flying Tourbillon is a perfect illustration of the "No Rules, Our Game" spirit. Let me elaborate.
Not for shy people
Roger Dubuis has never been a brand for shy people. It has firmly established itself in the past 25 years as an important player in haute horlogerie. The brand combines state-of-the art horological technology with extravert looks. The brands' "No Rules, Our Game" mindset is sustained by the integrated manufacture. They remove all boundaries when it comes to design and creation.
You can consider Excalibur line as the ultimate representation of this and is indeed THE iconic model in the brands' history. I still remember seeing the Excalibur "Knights of the Round Table" for the first time. I remember how amazed I was seeing the mix of art and mechanical craftsmanship coming together here.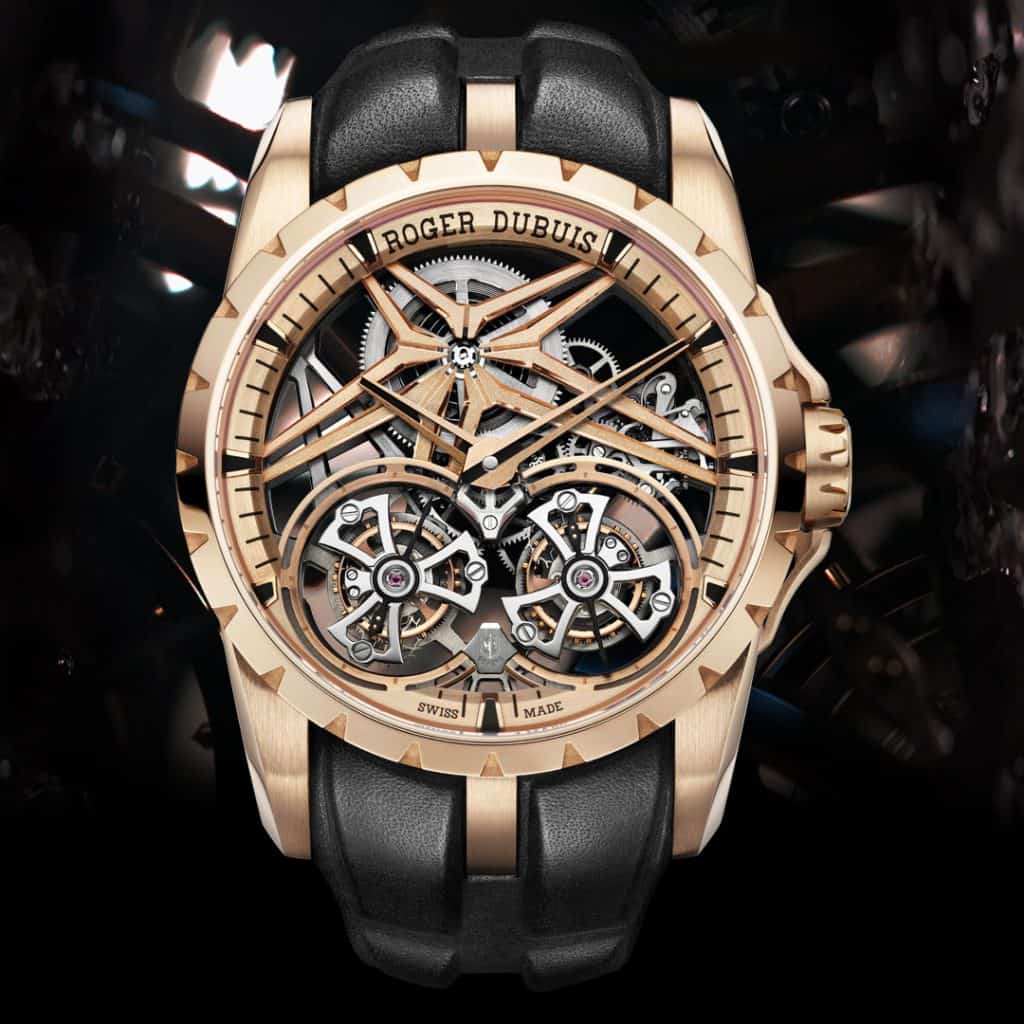 The Roger Dubuis Excalibur Skeleton Double Flying Tourbillon has the wow-factor
The new Excalibur Skeleton Double Flying Tourbillon has the same Wow-factor. Essentially, Roger Dubuis blended their DNA in a most beautiful way. The brand explains intuitively what they define as Hyper Horology. Design, Performance and Comfort come together at the highest level. Starting with design, the skeletonized calibre provides impressive aesthetics. Further, the clean-cut lines make the 45mm watch look impressive and sleek at the same time. Naturally, a lot is going on on this watch with its two Flying Tourbillons positioned at 5 and 7 o'clock. You see the barrel in central position, but it all feels balanced and gives an impression of depth and transparency. 
Light weight tour de force
The quality of every element is amplified by the Poincon de Geneve decorations, carefully adding to the movements aesthetics. Performance wise, the RD108SQ caliber with its Double Flying Tourbillon is a true tour de force. Roger Dubuis constructed it from a total of 319 components with the optimal use of innovative materials to reduce weight.
As a result, Roger Dubuis enhanced the power reserve radically to a very generous 72 hours. That can be considered quite an accomplishment for a watch as complicated as this. The tourbillons are caged in a lower cage of titanium and a upper one in mirror-polished cobalt chrome. To enhance the comfort for its wearer, the range of sizes for the strap ensure that the buckle is always perfectly centred. On top of that, the Quick Release System brings flexibility for changing your straps.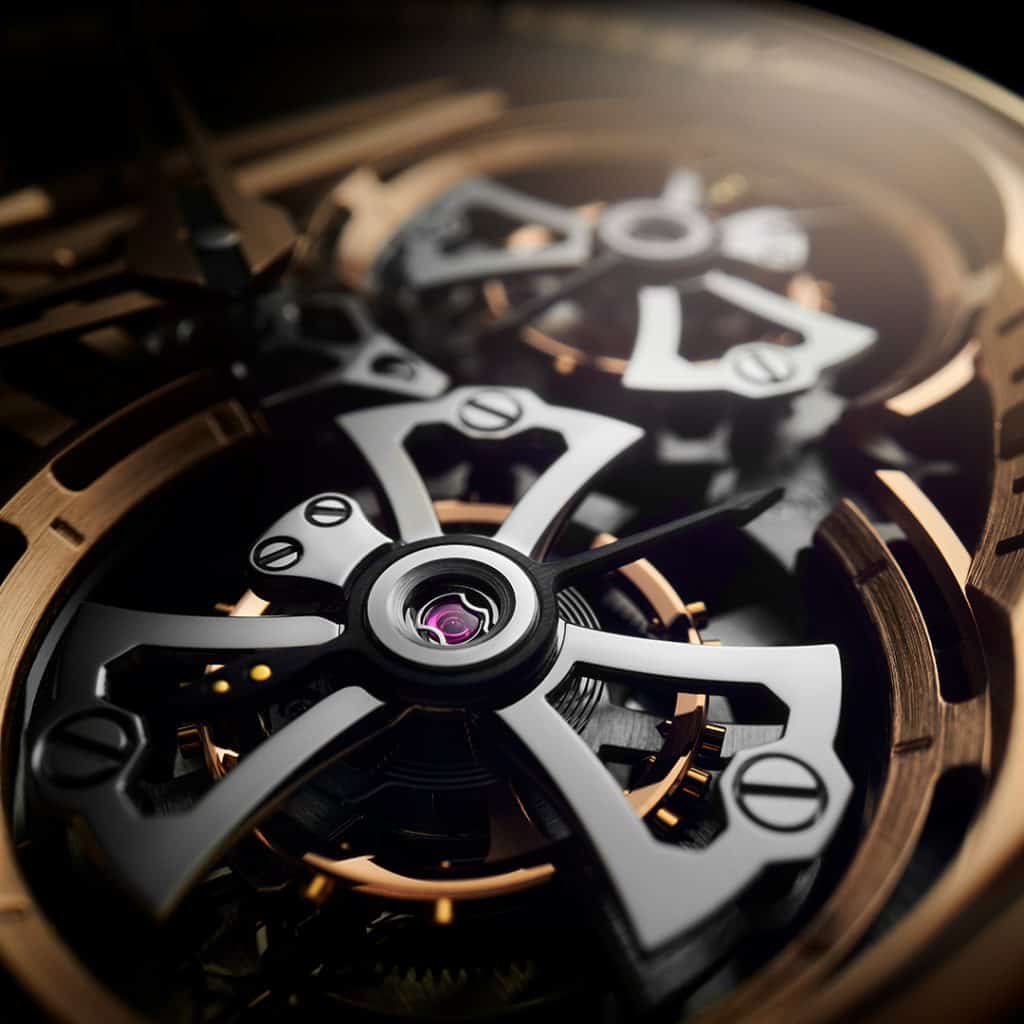 Strong wrist presence
The new Excalibur Skeleton Double Flying Tourbillon is a perfect illustration of the "No Rules, Our Game" spirit. It goes without saying that this watch has a strong wrist presence. However, the combination of design, performance and comfort on such a high level makes it easy. Having the future of Hyper Horology on your wrist should not go unnoted.
Only the Happy Few will have this privilege, as Roger Dubuis creates only 8 pieces in white gold, 8 in pink gold and 8 full-set with diamonds.