Chopard, especially their L.U.C division that was named after the brands founder Louis-Ulysse Chopard, is focussed on creating intricate horological masterpieces for 25 years now. Thus they are celebrating the anniversary with two timepieces that promote the core of the brands watchmaking standard.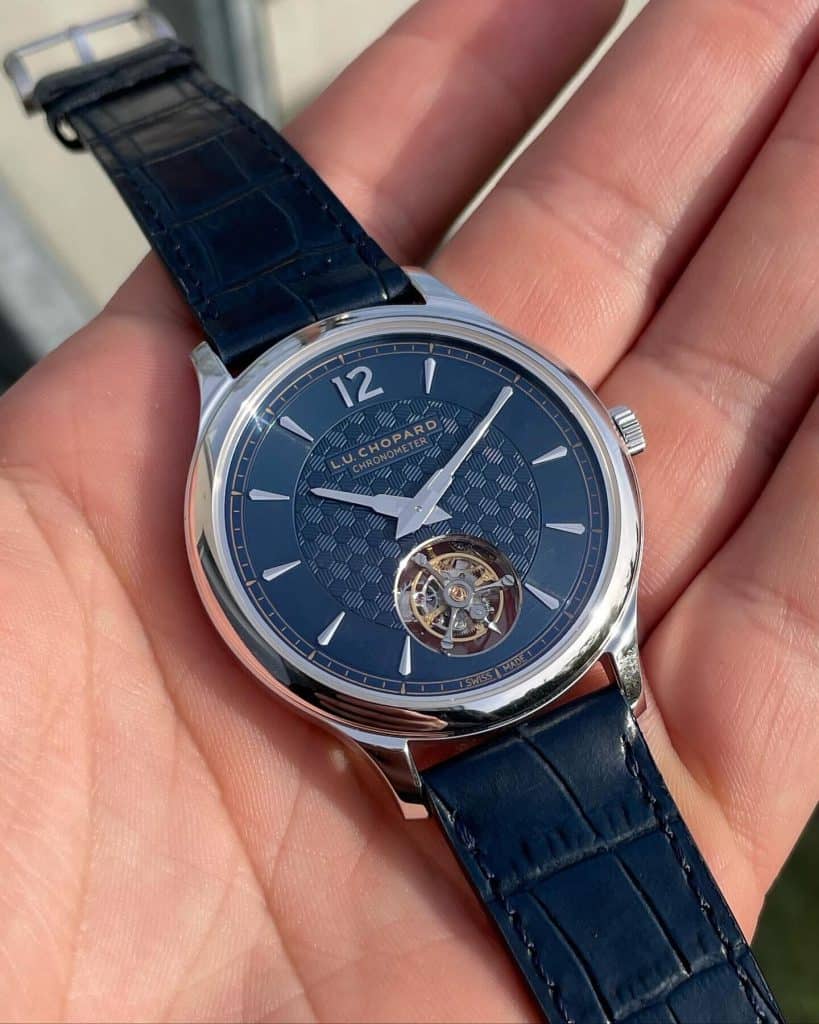 Chopard L.U.C Flying T Twin
The first piece I want to talk about is the L.U.C Flying T Twin. As the name already suggests, this timepiece incorporates a flying tourbillon as its main complication. However, there is more to it than just that complication, or less when it comes to case thickness. With a movement height of just 3.3mm this is one of the thinnest flying tourbillon movements ever created. It features the Geneva seal and chronometer certification as well. Besides that, it doesn't stop here. As you can expect from Chopard, they make the case of fair mined white gold. This is one of the brands approaches to a more sustainable luxury watchmaking.
Fair mined gold
The brand has been focussing on using fair mined gold for a few years now. With the introduction of their latest creation, the brand also introduces an improved manufacturing process that reduces waste and increases manufacturing efficiency. Close to our environment and also reminiscent of Louis-Ulysse Chopard's forebears, the white gold blue galvanized dial shows a hand engraved honeycomb pattern, indicating the watchmakers' relation to beekeeping.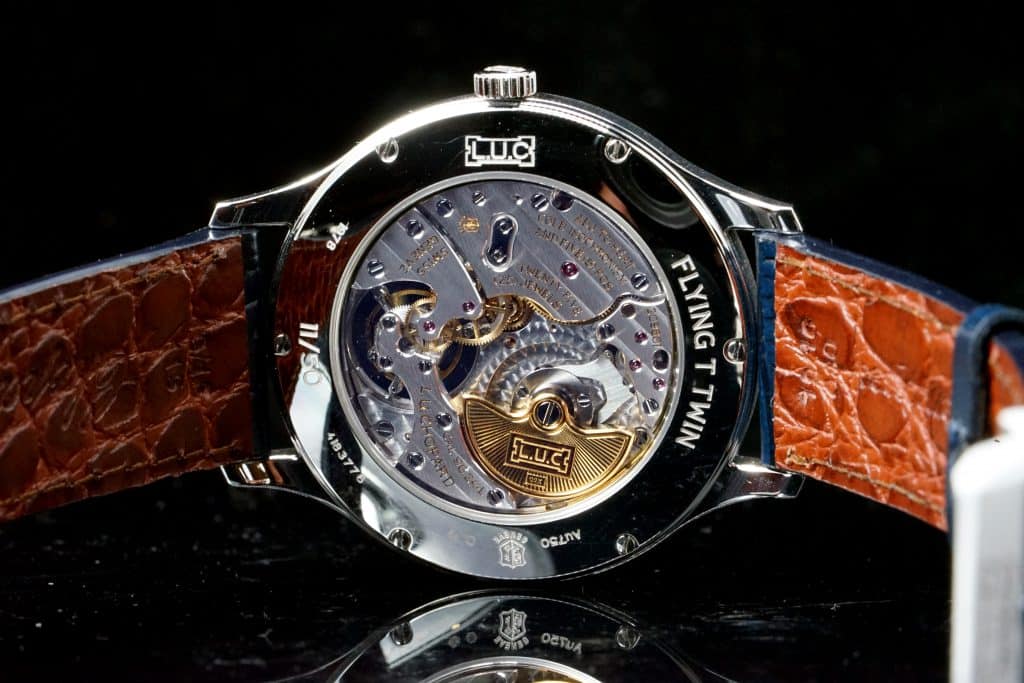 Magnificent Micro Rotor
At 40mm in diameter the watch wears exceptionally well and its soft alligator strap enhances the luxurious feeling. You can see the flying tourbillon at six o'clock and have a direct view on this exquisite complication. Once you turn the watch over, the rest of the magnificent micro rotor movement becomes visible.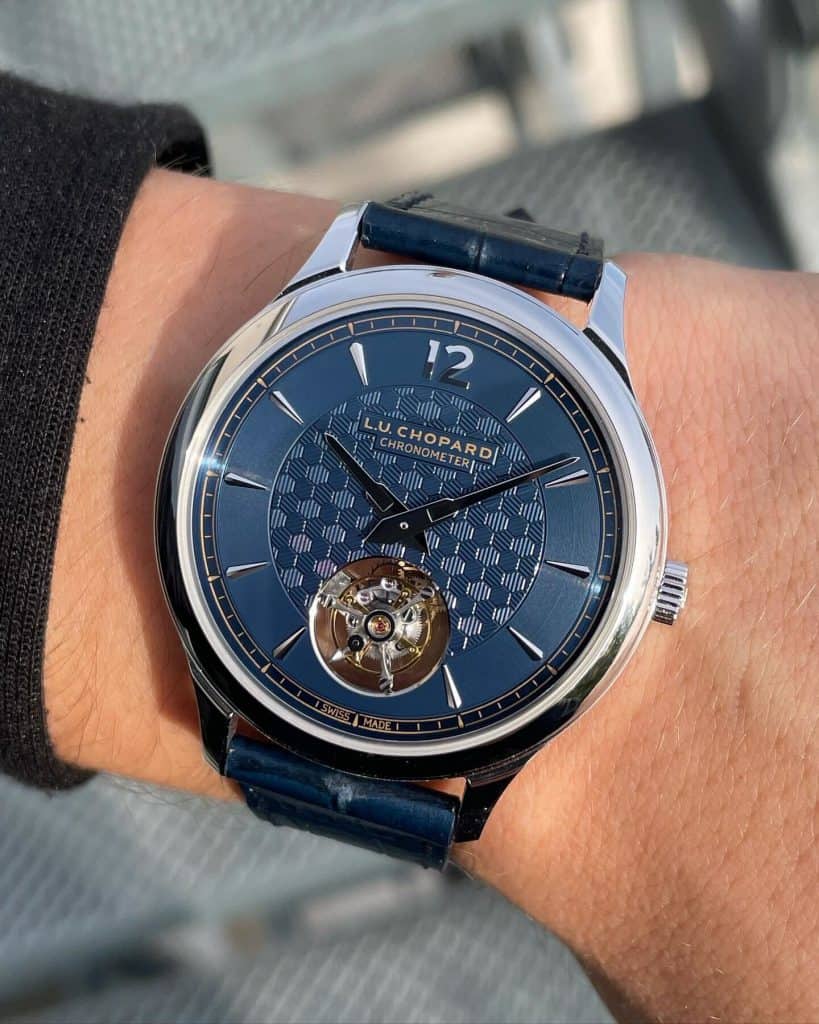 Limited to 50 pieces. Price on request.
L.U.C Full Strike in platinum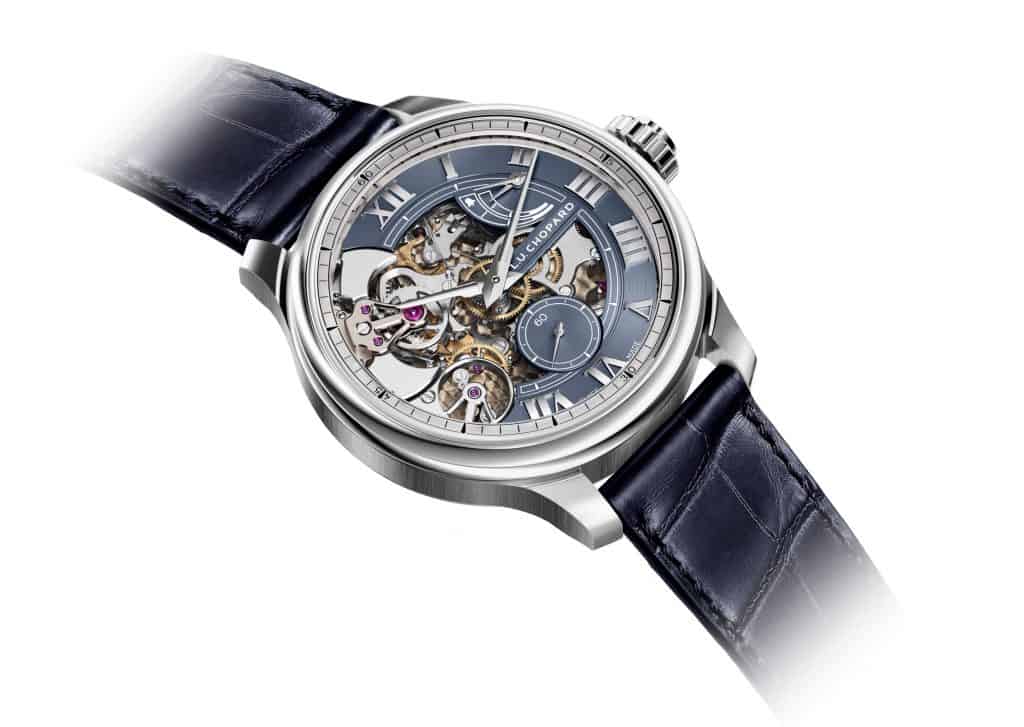 Chopard L.U.C Full Strike
Another novelty that Chopard is introducing is a new case material for their minute repeater watch, which sits among their utmost high-end complications. The Grand Prix d'Horlogerie de Genève has awarded Chopard's first Full Strike model in 2017. Chopard has offered this watch in platinum. This is regarded as one the most precious metals.
Fitting for such an incredible complication, the platinum case contrasts beautifully against the blue and greyish dial. Thanks to the sapphire gongs the sound of the minute repeater is limited by the dense material.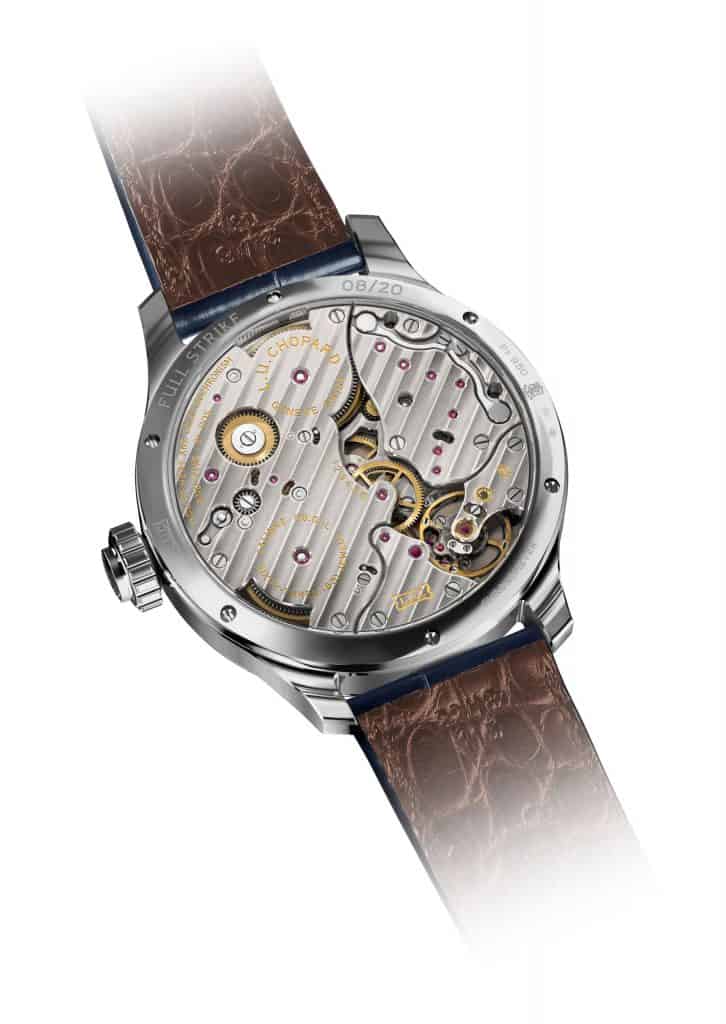 Chronometer Certified
You see the intricate mechanism through an open-worked dial, when the minute repeater function is engaged. This results in a beautiful play of mechanics and sound. The 42.5mm case certainly has a presence on the wrist, but I find this to be very pleasing for such an extraordinary watch. Such as the other L.U.C watches, the Full Strike features the Geneva seal and is chronometer certified to further elevate its exclusive nature.
Limited to 20 pieces. Price on request.