During Watches and Wonders 2022, the brand introduced the Baume et Mercier Riviera 10660. Baume et Mercier's steel and titanium sports watch. Read our review
Re-designing the Riviera
The Riviera's integrated bracelet affordable luxury sports watch, that was re-introduced a few years ago. The Baume et Mercier Riviera was designed to be worn on casual occasions, for example when taking a stroll at the beautiful french Rivièra.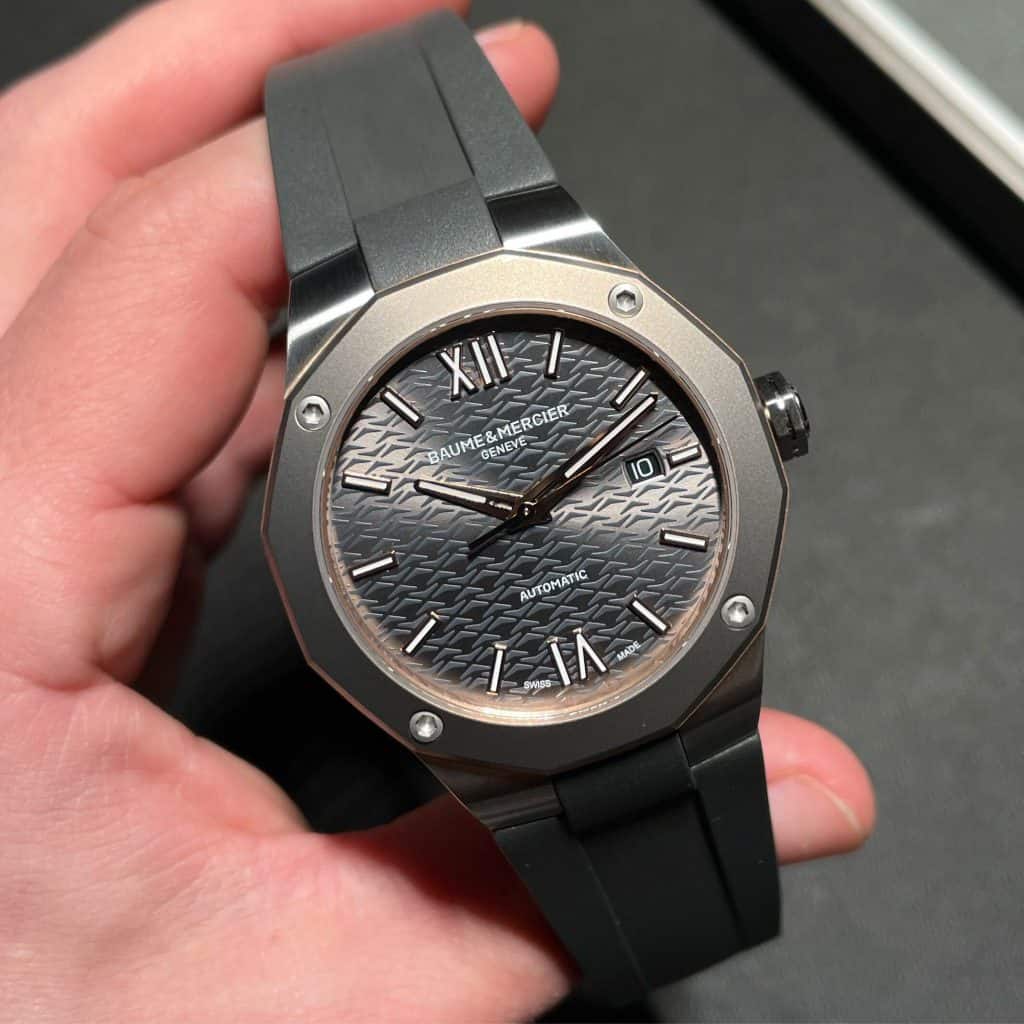 Titanium on the Baume et Mercier Riviera 10660 makes it lighter and darker
The shown model is made of stainless steel and titanium that reduces the overall weight. The titanium also adds a darker grey hue to the overall appearance of the watch. A similar grey colour is used for the dial that further enhances the design DNA of the watch. Besides that, the waveform shapes reflect the waves on the french Rivièra. As a bold and gorgeous looking contrast, the brand used PVD rose gold on the bezel, as well as on the rehaut, hands and indexes. With this addition, Baume et Mercier adds a sporty luxurious touch to it.
Bracelet
The watch comes with a stainless steel bracelet in a brushed finish or a grey rubber strap, that perfectly integrates into the case. Both options look extremely pleasing, but my personal favourite is the rubber strap, which adds that little more contrast to the watch and exemplifies its sporty character.
The movement of the Baume et Mercier Riviera 10660
Thanks to its prominently sized crown, winding and setting is fairly easy. Of course winding is usually performed while wearing the watch, thanks to its automatic winding movement. The shown model is the 42mm diameter version, which is the largest Riviera currently available. If you prefer a smaller model, there are also 33mm and 36mm variants available (42mm and 36mm shown in the image below).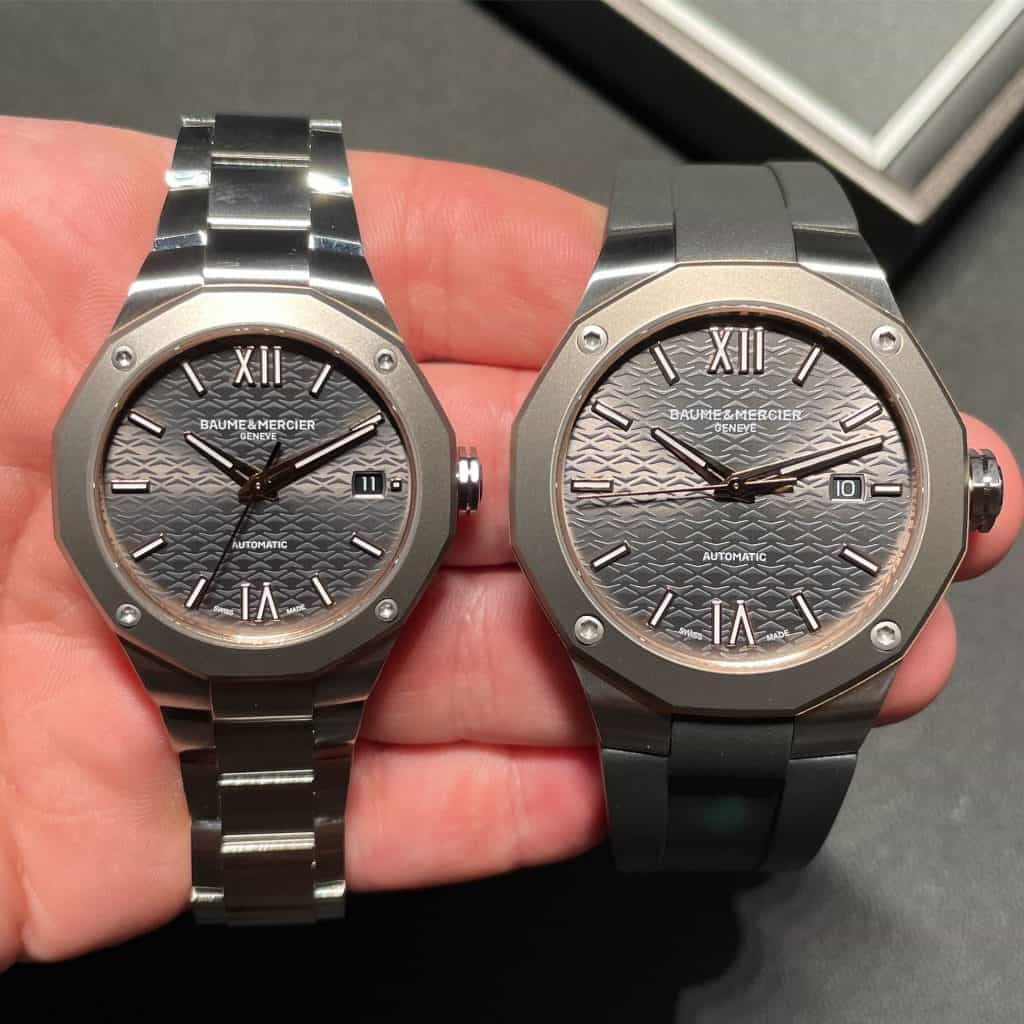 Swiss made
With its luxurious and sporty look, the Riviera 10660 is the perfect automatic timepiece. For an affordable price, you have a beautifully designed and crafted Swiss made watch. Perfectly wearable with a suit, as well as swim shorts, this is the watch you want to wear on your next holiday to the french riviera!