Many of the great Rolex timepieces originated in the 1950's, and the Rolex Milgauss is no exception. In 1956 this pioneering anti-magnetic watch was launched to meet the demands of engineers and scientists. Being able to resist magnetic fields of 1000 Gauss ("Mil Gauss") the watch quickly took its position as an attractive scientists tool. Its resistance to magnetic interference stems from a shield inside the case made of ferromagnetic alloys, which protects the movement. The caliber 3131 movement itself included paramagnetic materials.
The Rolex Milgauss watches are scarce collector's pieces
Between 1956 and 1988 the Milgauss only had two different models: references 6541 and 1019 and it is fair to say the watch was not that popular compared to the Submariner, GMT Master and others. Collectors had difficulty to understand the importance and relevance of the watch, and in 1988 production ceased.
That unique position is still what marks the Milgauss today. The relative low sales resulted in a scarce collectors piece, and in the 2000's the Milgauss became fully recognized as a collectable. Today an original 1019 is easily worth $ 25,000 and fine 6541's much more. The 1958 6541 shown here was sold in 2018 in New York for a record $ 150,000 (photo courtesy of Sotheby's).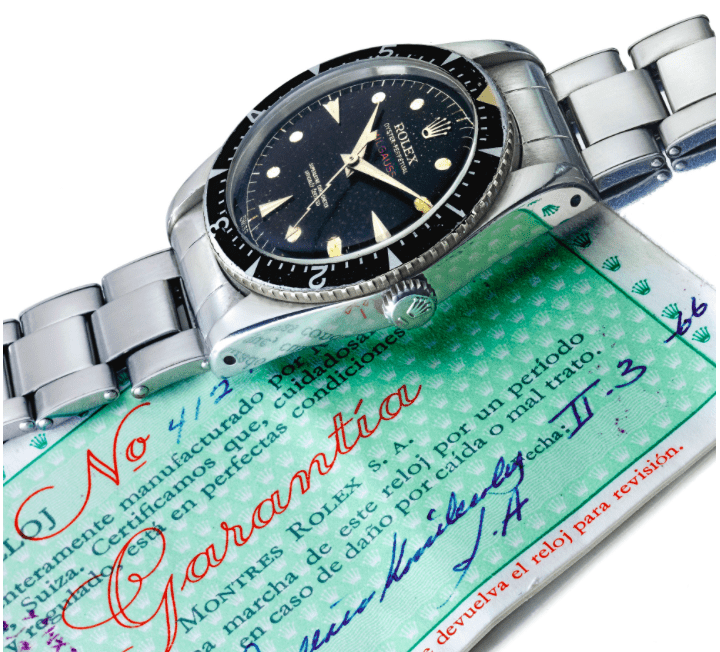 Recognition of the Rolex Milgauss
The recognition of the Milgauss accelerated even more in 2007, when Rolex decided to re-launch the model after a 20-year break. The reference 116400 is in the collection since, in a variety of different dial colours. A great looking watch with a great history.
You can regard the Rolex Milgauss Ref. 116400 as a Sleeper: a relatively affordable and available steel sports Rolex. A 40 mm. sports Rolex for under $10,000 is an attractive and good investment. And prices are rising, as many people start realizing the value of the Milgauss as an alternative to the usual suspects.